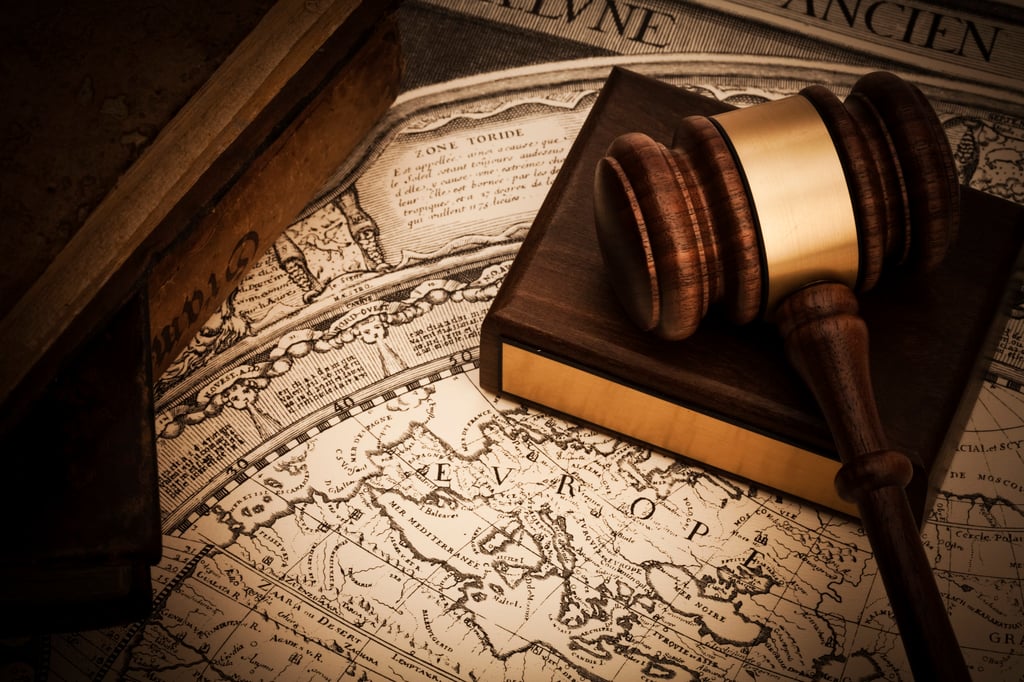 WMU-Cooley Research & Writing Professor Carly Wolf shares what she has found to be The 10 Habits of Highly Successful Law Students. She says successful law students, and professionals, do the the following:
1. Make Plans
The first habit successful law students – and professionals – follow is to make plans. As Ashton Kutcher asked in What Happens in Vegas, "You have a plan to make plans?" A good law student's answer should be an enthusiastic, "Yes!" You don't need to be an office-supply junky like I am, but you should use a calendar to set reminders and help avoid procrastinating or missing deadlines. It's also smart to plan out a study schedule for the term and to plan future terms' classes, externships, and extracurriculars.
2. Stay On Track – or Ahead – in the Reading
Speaking of procrastinating, one of the best habits you can maintain is staying on track – or better yet, ahead – in the reading. Canned briefs won't cut it, and part of your job as a law student is to attempt to teach yourself the law before you go to class and have the professor help you clarify what you learned. You'd be surprised how quickly one week's worth of missed reading (thanks, emergency illness or trip home) can snowball into feeling lost for the rest of the term, so being ahead can save you unnecessary added stress.
3. Create Their Own Outlines
Did I mention that law students teach themselves the law? Part of doing so is creating outlines. Manipulating and organizing the material is a great way to judge whether you know it or not, so creating your own outline, instead of relying on a bar-prep book or – worse yet – another student's old outline, will show you what you understand and what you don't yet. Distinguished Professor Emeritus Otto Stockmeyer has this to say about using Canned Briefs and these Law School Tips.
4. Memorize Material Weekly
Someone once told me that each law-school exam was like taking a year's worth of undergrad classes. Sure, sure. As it turned out, that advice (or warning?) was pretty spot on. You'll be much more successful on exams if you learn and memorize the material each week after you finish updating your outline than if you try to cram over three months' worth of material into a couple weeks of studying. You'll have a much better grasp of the material and be able to apply it – as the application requirement is a critical difference between undergrad and law-school exams – if you avoid cramming.
5. Go to Class
First, this is the more obvious point: avoid taking absences. But second, really be there. Participate. Don't have your phone in your lap (normal people don't just smile looking down) or keep a tab of your laptop open to your favorite social-media outlet. Dig in. It's easier to learn the material right after you read it than to hope you got most of what the professor said and can figure it out later.
6. Ask Questions
You'll have some amazing professors, and you should ask them questions. If you are a little timid or have a question that's off topic, go to their office hours. If the question is relevant and you need some clarification, a classmate might too, so ask in class. Ask your academic-support team any skills-related questions you have, and take advantage of your mentors' experience by asking them questions about law school and your career path.
7. Practice, Practice, Practice
One of our deans always tells students that "Proper Preparation Prevents Poor Performance." He couldn't be more right. Practice everything from individual skills, like briefing, outlining, writing essays, and taking multiple-choice questions, to taking whole timed exams. Remember to use your academic-support team to assist you.
8. Take Advantage of Free Resources
Speaking of your academic-support team, take advantage of free resources. WMU-Cooley Law School offers seminars for particular skills, and mock exams to practice entire timed exams. WMU-Cooley also offer free bar-prep programs to get your studying off to the best possible start. Use the Career and Professional Development office to help you build your resume, and go to their events to network and develop skills you'll need to find a job. Your Enrollment and Student Services Coordinator can help you plan out your law-school path and direct you to other resources.
9. Stay Humble
There's nothing like the fear that comes with being a first-term student, and I tell students often that one of my biggest tips is not to lose that fear because a healthy level of it will keep you motivated. As Les Brown said, "Shoot for the moon. Even if you miss, you'll land among the stars." So I encourage students to aim for the book award to end up with A's and B's.
10. Find Balance
Finally, successful law students find balance. Law school can be all consuming, so balance is critical to staying healthy and avoiding burnout. If you are a fitness fanatic, don't stop hitting the gym. Don't abandon your family and relationships; you need support to get through the marathon that is law school. If you're a religious or spiritual person, make time for that too. To be successful, you need to plan ahead and carve out time to stay balanced.