Law School Success Tips Have Proven Validity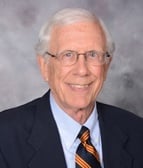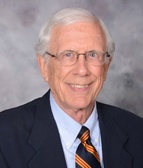 This blog article outlining Distinguished Professor Emeritus Otto Stockmeyer's law school success tips is from a number of years ago (Nov. 24, 2012), but his advice still rings true today; with the data to back it up. Jot these down.
Number one, take Professor Otto Stockmeyer's admonition to never miss class. Using courses taught at Cooley and two other law schools, he compared class attendance and grades and found a strong positive correlation. On average, almost half a grade level separated those students with perfect attendance from those who "maxed out" their allotted absences. See his article "Better Grades @ No Extra Cost."
His advice to brief every case and not rely on "canned" briefs was confirmed when Professor Stockmeyer looked at a sampling of Casenote Legal Briefs in his subject, Contracts. He found them to be inadequate, unreliable, and dead-bang wrong on occasion. For details, see "My Encounter with Canned Briefs."
Professor Stockmeyer also encourages students to visit TWEN (The West Education Network) often. TWEN is a website hosting course discussion forums, links to CALI (Computer Assisted Legal Instruction) lessons, and review quizzes. He found that, on average, students who received Honors level grades (a B or above) accessed his Contracts II TWEN site with much greater frequency than students whose grades put them on academic probation (a C or below). The results of his research were reported in "Link Between Course Website Use and Law School Grades Confirmed," published in Michigan Computer Law in 2003.
Earlier, researching the effect of class size on student grades, Professor Stockmeyer found that when class size increases, student performance, as measured by grade-point averages, declines. See his piece, "The Effect of Class Size on Student Performance." This finding, like his others, may seem self-evident. But many students prefer the anonymity of larger classes, with lesser chances of being called on.
So when students are told to attend every class, write their own briefs, use TWEN regularly, and rejoice when called on, they should know that it's advice they can rely on to perform at their best.