Tax Law & Estate Planning: Music to Liz Ochoa's Ears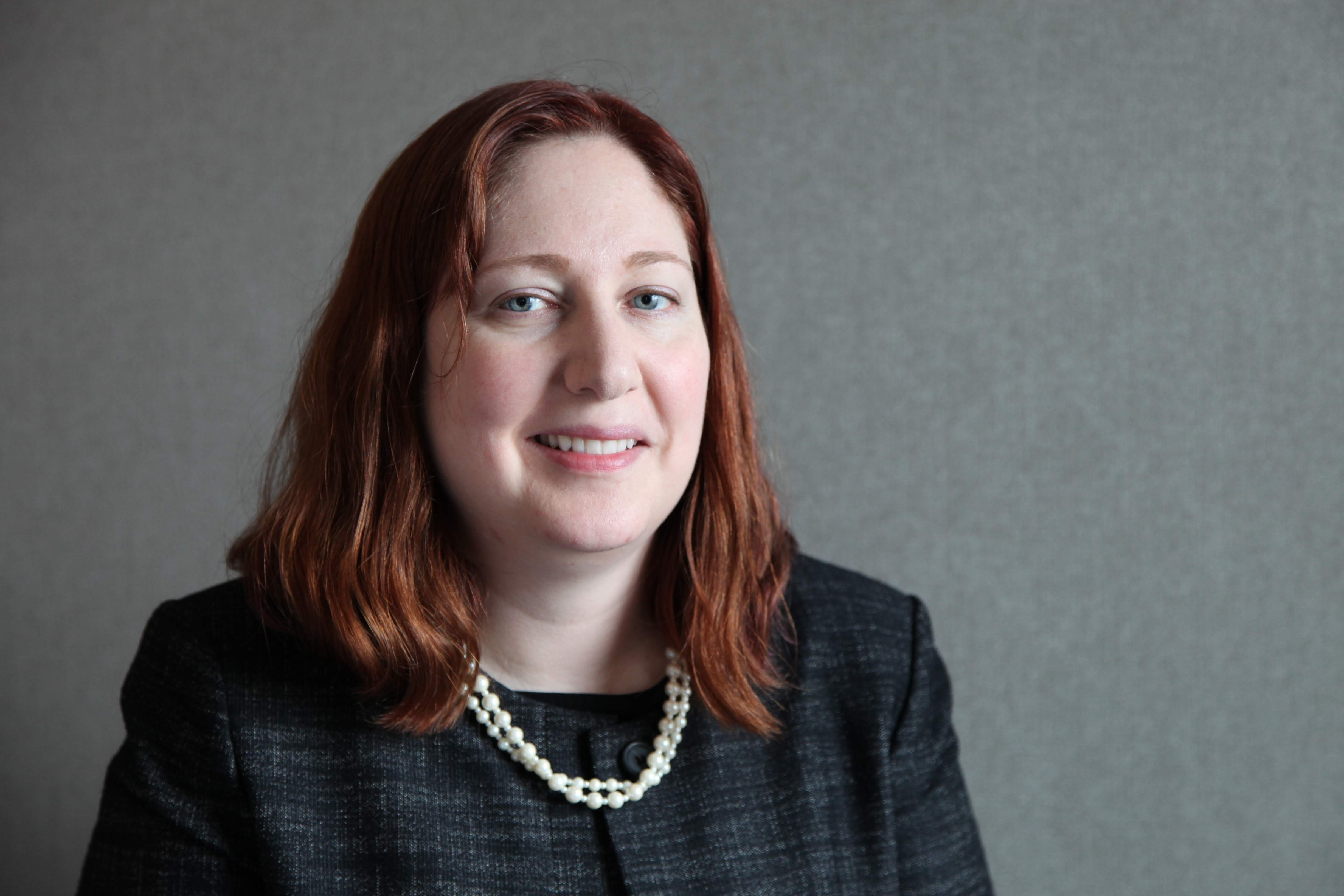 Life experiences are what make us who we are. From time spent with family and friends, to education and entertainment, we never know when a seemingly ordinary experience will open a door to amazing possibilities.
Finding Her Way
For Elizabeth (Liz) Lindsay-Ochoa (Iredell Class, 2001), her life changing moment came in a college class. After switching majors from music therapy to telecommunications, Ochoa took a class on telecommunications policy and a door swung wide open. After getting some help from an adviser, she soon came to the realization that the law was her true calling. With her typical energy and ambition, she took the Law School Admission Test, scouted out law schools, then decided to attend Cooley after an especially impressive tour of the law school that stoked her enthusiasm.
Since graduating from Cooley, Ochoa has worked exclusively in the areas of tax, estate and trust planning. Ochoa is now a director at CBIZ and MHM New England (Mayer Hoffman McCann, P.C.), an independent CPA firm, in Boston, Massachusetts, where she provides planning solutions for high-net-worth clients.
Ochoa cites those clients and creativity as the two most rewarding aspects of her career. She enjoys counseling clients, assuring them that their families and charities are cared for, and taking the proper steps for their intentions to be carried out. Knowing her clients can sleep at night gives her a sense of achievement. And then there's the creative side.
"Most people think tax law is pretty black and white, when it's really not," said Ochoa, noting that tax law is in a state of constant revision. "There's a lot of creativity and I find it very exciting."
It is these changes that keep her on her toes, making her a constant student of the law.
Learning Through the Lens
In selecting a law school, Ochoa was most impressed with Cooley for its dedication to preparing students to go out and "set the world on fire."
"You were going to get in the classroom, you were going to learn the basics, and they were going to teach you how to be a lawyer," remembered Ochoa. Noting that in class, "the professors taught through the lens of real-life experience, many of them practicing in addition to teaching."
These insights helped her focus on tax law, and, likewise, their colorful stories of court solidified for Ochoa that she did not want to spend her time in a courtroom.
Ochoa earned her law degree just days after September 11, 2001, and so, like many others, set out to begin her career against the backdrop of a nation in turmoil. She sat for the Michigan bar exam and concentrated on networking. She also decided to try something new, and actually landed her first job by responding to a post on Monster.com, one of the very first live job boards.
The position took her to Denver, Colorado, where she was involved in wealth planning for a large insurance corporation. From there she served as a trust officer for a regional bank and also worked for a private family office. Ochoa earned her LL.M. in taxation from the University of Denver. She eventually moved to Boston, a city for which she and her husband share a mutual love.
Still Engaged with Cooley Law School
Ochoa is active with the alumni association and seeks opportunities to mentor both students and young professionals who are new to the field. She encourages them to get involved in various clubs and organizations, and to keep an open mind in making connections in the community.
"You never know, it may be the conversation that leads to a job opportunity," said Ochoa. "Engaging with those in your community plays a key role in professional development. The first step is to simply connect."
As for the future, Ochoa plans to continue her career in tax law, hoping to expand recognition of her expertise at a national level, and perhaps one day advancing her love of mentoring into a professorship. One thing remains the same – she still has no desire to set foot in the courthouse.
She and her husband, a patent attorney, live in the Boston suburbs with their three-year-old son. They relish family time and enjoy taking in all the city has to offer.
---
This story originally appeared in the December 2018 edition of Benchmark Magazine.