Shemia Washington: Shining and Breaking Barriers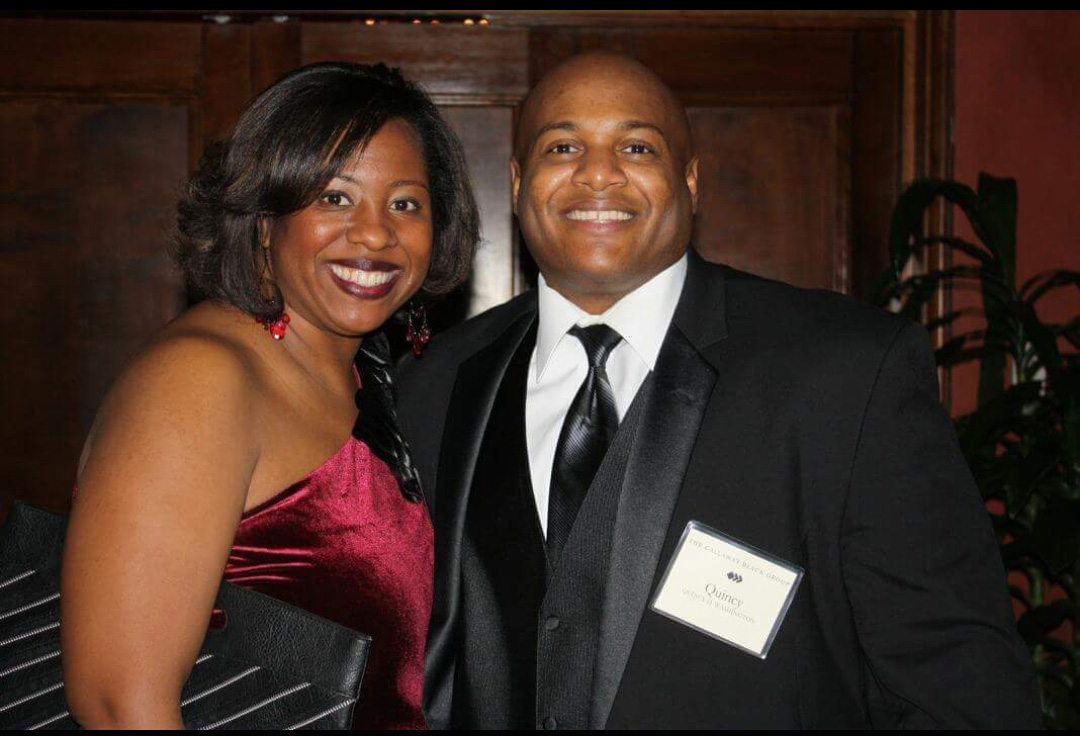 When Shemia (Francisco) Washington was in fifth grade, she wanted to be like Clair Huxtable, the sophisticated and personable character played by Phylicia Rashad on The Cosby Show.

"Claire was an attorney, so I wanted to be an attorney. Claire spoke Spanish, so I learned to speak Spanish," Washington remembered with a laugh.
It was an inspiration that Washington would hold close and later fulfill. Today, Washington is the Senior Supervisory Attorney-Litigation and Claims, with the City of Atlanta Department of Law.

The law department has over 100 employees and the group Washington works in is the Litigation Division. That division has two teams of lawyers and support staff that handle all the litigation for the city of Atlanta. The cases are split between both teams.

The department is on point for all litigation against the city of Atlanta and its employees. If someone sues the city, or one of its police officers, firefighters, various boards, or other departments, and doesn't get what they want from the city's Claims Department, the ball rolls into Washington's office. When someone's vehicle is damaged by a pothole within the 137-square-mile metropolis, that lawsuit can also end up on Washington's to-do list.
APPLYING SKILLS AND KNOWLEDGE
Washington has been part of the Atlanta Department of Law since January 2020. Getting into the department is highly competitive – the roster of the attorneys on the team reads like a Who's Who of American Law Schools – but Washington has shown that it's what you know and how skilled you are at applying that knowledge that is important.

"It's cool when I break barriers," she said. "I want to shine. We were taught the right way at Cooley."

One might think that the day-to-day operation of addressing civil claims against the city would become routine, but one would be wrong. It's definitely something unusual every day – like the time that a sanitation truck slipped out of park when the driver hopped out to load some trash. The vehicle, which was later subject to a recall due to faulty gears, rolled backward, plowing into three houses before coming to a rest. No one was injured, but the mess landed firmly in Washington's department.

Before she joined the Law Department, Washington was a Senior Assistant Solicitor with the city of Atlanta, a prosecutorial role that litigated on behalf of the city. She joined that office right out of law school as an assistant solicitor. She was named to the Senior Assistant Solicitor job after three years, one of the youngest attorneys ever to be promoted to that level.

Washington broke ground in various areas in that job, including coming up with a strategy to deal with a growing number of drivers disregarding the "stop arms" on school buses.

"It was crazy," Washington recalled. "It went from rare to like an epidemic almost."

Armed with legislation drafted by the Law Department as well as cameras mounted on those stop arms, Washington came up with a process where the city of Atlanta could prosecute drivers who ignored the stop arms – often with tragic results – similar to the way traffic violations seen by red light cameras are pursued.

One of the most memorable cases in her job as Senior Assistant Solicitor was a case that Washington did not prosecute. She was in court one day when this 85-year-old woman was brought into court in shackles. Washington's antenna went up immediately when she saw the terrified woman, thinking "What are you doing here and why are you in shackles?!"
LOOKING OUT FOR OTHERS
Growing up in the South, Washington was well aware of the "Neighborhood Grandma" informal tradition – the older woman who looks out for everyone and where a hungry kid can get a bite to eat or a youth kicked out of his house can find a safe place to sleep for the night. She would leave a basement window open in the back of her house, and the youth could enter and exit as needed. One night, the elderly woman was startled by the commotion of police beating down her door and rushing into the house. The woman was knocked down, arrested, and charged with aiding and abetting in connection with one of the youth in the house who'd run afoul of the law.

As a prosecutor, Washington could have just proceeded with the case against the woman, but she'd been trained well to look at the big picture and she knew something wasn't right. So she talked with the woman, who shared her story – it turned out that the older woman didn't even know the young man was in trouble.

"I knew she wasn't lying," Washington said. "I dismissed the case. She reached out and hugged me."

Washington's switch from her job as Senior Assistant Solicitor to the Law Department was an unusual career move, because it isn't often that an attorney moves from the criminal justice field to a totally civil practice.

"It's hard for a lot of people, but we were trained to do it all at Cooley," Washington explained. Although she worked in the criminal area for several years, "the seeds were planted at Cooley on the civil side. When I came over here, professors (Jim) Hicks, (Amy) Timmer, (Mark) Dotson, and (Jeannette) Buttrey – they turned on in my head. Those seeds were already planted in me. I just had to water them."

Washington feels she is really getting to use her analytical skills in her current post. She's a master at explaining what the law is, and how it's applied to a particular case, although she admits with a chuckle that it can try one's patience to explain things as many times as it sometimes takes for some people to get the message. Whether it's upholding the city's rules against double-dipping on retirement benefits or trying to get the concepts of personal responsibility, signed waivers and indemnification across to a scooter accident litigant, Washington finds that educating others can be a big part of the job.

Washington was "a military kid" who moved around a lot for her dad's job. When Washington's parents divorced, she and her mom ended up in Georgia, where Washington later went to college at Georgia Southern University. She majored in English, minored in Spanish, and joined Alpha Kappa Alpha, a sorority that would become an integral part of her life.
HEADING NORTH
Still alive was the dream of becoming the next Clair Huxtable – a successful lawyer. So while at college, Washington started exploring law school options. One day, she recalled, she received a flyer in the mail from Cooley and was excited about all the options it listed. Intrigued, Washington and a friend applied and were both accepted. The friend decided not to pursue law school, but undaunted, Washington accepted, packed up a U-Haul truck, and drove alone from Georgia to Lansing, Michigan - in January.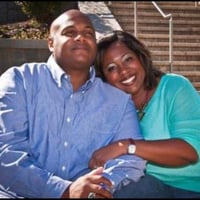 As any transplant from the South can tell you, Michigan winters can be a shock, and January 1999 did not disappoint. On the first day of class, a news making storm dumped so much snow on Lansing that Washington couldn't even get out of her first-floor apartment. She called the school, thinking surely they would be closed, only to hear a cheery voice tell her "Oh, we never close, unless there is a power outage."

So Washington threw on her warmest clothing - including an Alpha Kappa Alpha sweatshirt – walked up the stairs of her building to a second-floor exit so she could even get outside, and trudged the mile to school. By the time she arrived, Washington was soaked and frozen, but she made it to class. Miserable, and wondering what the heck she'd gotten herself into, Washington went to the bookstore for supplies.

Her timing was perfect. There in the store, another Alpha Kappa Alpha sorority sister saw Washington's sweatshirt and bedraggled condition and rushed over to meet her and see what was wrong. "Why are you all wet?" she exclaimed, adding "Oh you're from the South!" when Washington answered.

Immediately, Washington found herself embraced by sorority sisters she'd never even met before arriving at Cooley. "I had a group of friends and a bank of support. That girl without a friend now had a community." Her bookstore friend learned that Washington didn't have a car and immediately set up a plan to get her to school and back. The friends formed at that difficult time turned out to be a key to success in law school, as did friendships she found with supportive faculty members and staff.
PIECING TOGETHER PUZZLE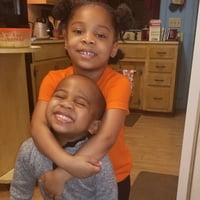 Washington recalls struggling in law school at first as she adapted to what professors called a new way of thinking. Her "light bulb moment" came on a visit to an aunt and uncle in California. While there, she talked with a neighbor who was studying for the California bar exam. He listened to her tales of frustration, asked a few questions, and actually figured out why some classes were not making sense. He explained to Washington that she was a person who needed to see "the big picture" first, rather than taking a piece-by-piece approach and working up to a world view. It made for some additional work, Washington said, but she found definite and consistent success once she adapted her study routine to the way she thought.

Figuring out how one learns is a key to the education puzzle, she explained. Figuring out how others process information is a key to communicating crucial points at work. Whether it's explaining contributory negligence in a scooter suit or explaining why a paper bag doesn't negate "open container" laws in an alcohol situation, Washington persists until she finds the right words or method of communication until she gets her point across.

Washington and her husband, Quincy, a project manager, live in the Atlanta area with their two children, Kamille, 5, and Zachary, 3. Washington, who like many others is working from home during the pandemic, is managing the care and education of the children and her career without missing a beat. Professional and unflappable, she really is living her childhood dream of being the next Clair Huxtable.