Shekinah Apedo: Social Worker Seeks Law Degree to Fulfill Purpose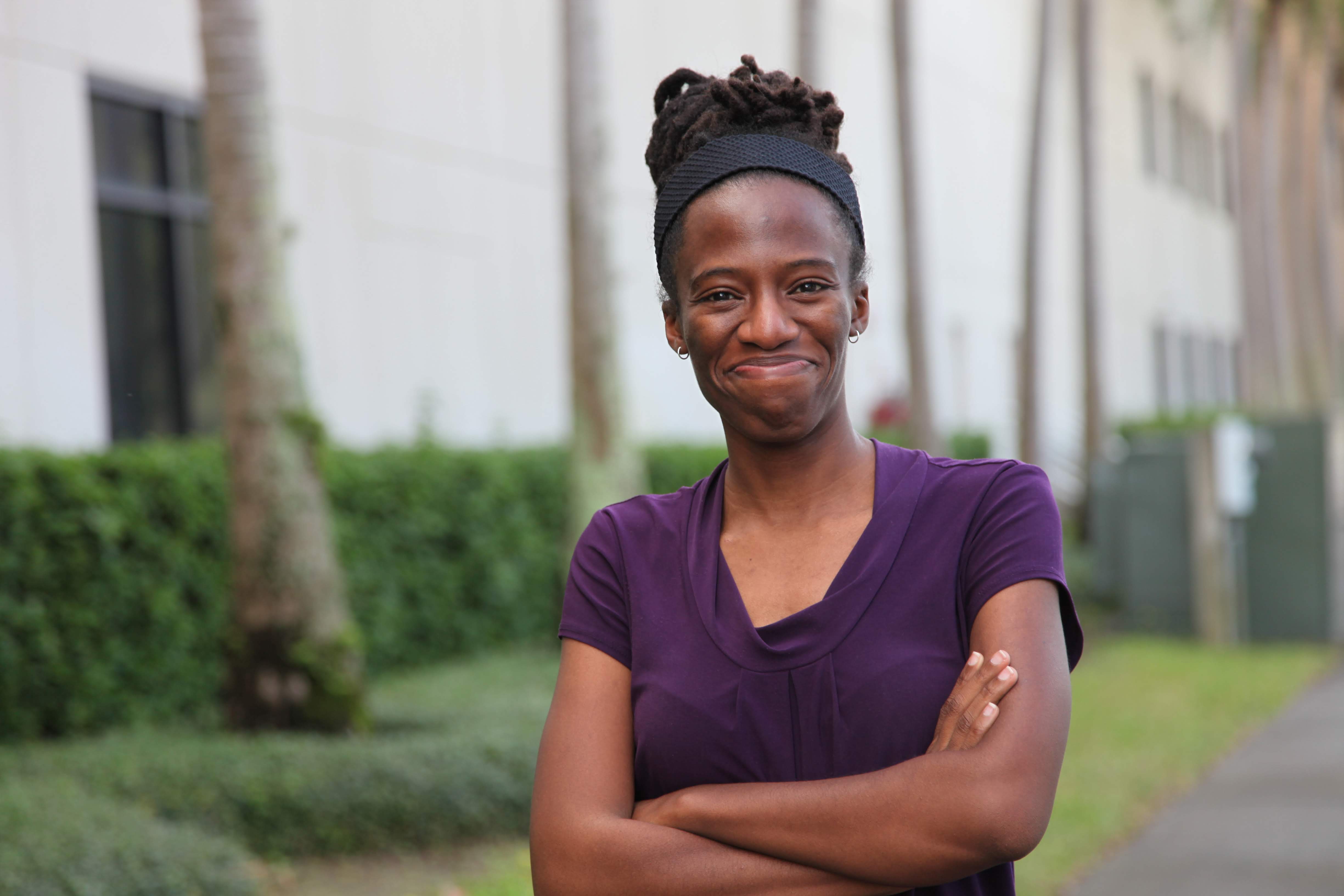 WMU-Cooley student Shekinah Apedo's first name in Hebrew means "In the Glory of God." As a social worker, Apedo loved that she was able to live out her faith, and give glory to God, in her career. But it was in the courtroom when she knew she was best serving her clients.
"I was in social work for over 10 years, and I loved it," recalled Apedo. "I knew I wanted to advocate for clients. But I could only do so much as a social worker. The only way I thought I could leverage more authority when it came to advocating for my clients was with a law degree."
That was the point in her life where she knew she wanted to be an attorney. She knew her faith and her desire to be an advocate meant she needed to follow a legal career. It was the way she could "serve people and see people live out their own passion."
"Coming to WMU-Cooley has opened my eyes to the world and has shown me the many different ways I can use the law to serve other people," explained Apedo. "I have been introduced to so many people and experiences during law school; even outside these walls. Many of those people are world-changers, and they have made a real impact on my life."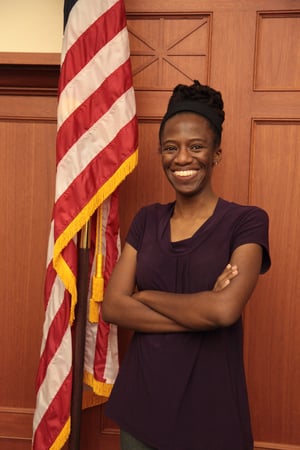 Her social work background has informed her life and her time at WMU-Cooley. During law school, she has taken advantage of three opportunities to expand her service knowledge by participating in; 1) the Refugee Resettlement with Lutheran Services, 2) interviewing prospective clients for Asylum cases with the Southern Poverty Law Center, and 3) Co-Chairing the International Refugee Law Committee with the American Bar Association. In addition, she has taken electives to build on her human rights experiences and knowledge, like Asylum and Refugee Law, Slavery and Human Trafficking, and International Human Rights Law, and follows international and global human rights news.
Apedo's love of service and passion for defending human rights has not gone unnoticed, including the Danish Institute of Human Rights, who were so impressed with her, they offered her a six-month externship opportunity in 2019.
"I am really excited about my externship in Denmark," exclaimed Apedo. "I always knew that I wanted to practice overseas, and even looked into a number of other possibilities, but I was most interested in the the position with the Danish Institute of Human Rights. I get to do research and end-of-policy business with other state actors and international corporations. I will also get to advise them on corporate social responsibility and other aspects, such as business human rights, and making sure they are following United Nations guiding principles of business human rights. I am absolutely thrilled about this opportunity!"
For Apedo, it's the daily adventures and "that next adventure" that give her joy. And hearing about other people's passions and assisting them in fulfilling those dreams.
"When I meet a person, I want to know what makes their heart beat, and I try to uplift them as best I can," shared Apedo. "That's why I know I love social work. It's the best thing ever. It's what drives my passion to serve others as a lawyer. It's not the title, but, as my law school advisor Professor Carrier said to me, 'You are going to be a different kind of advocate.' I am not looking to come to law school to look the role, but to do everything in my power to give people the freedom to live out their desires and what they're called to do."