Cooley Graduate Janelle Benjamin is Helping Employers "Make it Easy to be Equitable"
Cooley Law School 2005 graduate Janelle Benjamin is the founder and CEO of the company All Things Equitable. Benjamin, located in Toronto, Ontario, works with organizations and companies all over the world. Her consulting work focuses on diversity and inclusion in the workplace. She helps employees from historically marginalized groups feel safer at work, and she helps employers figure out how to create diverse and safe workplaces that are fair and equitable. She does her work by speaking, interviewing, conducting focus groups, surveys, and training sessions.

Benjamin started the company in 2020, pulling together more than 15 years of skills acquired through her work on the staff of high level policy makers in Human Rights and Fairness government commissions. She earned her J.D. with a focus on International Law, ADR, and Litigation. She believes she is the only firm in Toronto that focuses on all historically marginalized groups – there are consultants on racial equity, or accessibility equity, or LGBTQI equity, for example. She helps companies create fairness for all its employees by examining such issues as implicit bias and micro-aggressions, but also explicit bias and dismantling sexist, racist, ableist and other practices that are a barrier to fairness.

She credits some of her own experiences of discrimination and micro-aggressions in the workplace with helping her recognize and validate the experiences shared by marginalized employees. She credits her policy experience with helping her problem-solve with employers. After the events of the summer of 2020, including the shooting of George Floyd, Ms. Benjamin realized she wanted to do more. She also realized her own race and gender posed challenges to being promoted within corporate culture. With the support of many people with whom she had worked, who advised her that she had the perfect skill set to take action to improve employment settings, she launched her own business and has been busy ever since.
JOYS IN THE JOB
When talking to her, you can see the passion and joy she gets from the work:

WAYS TO IMPROVE THE LEGAL SYSTEM
WAYS ALUMNI CAN GET INVOLVED
Volunteer to serve on a Board – Cooley is so diverse, you can help diversify Boards of local organizations and companies.
Write letters – to the editor, to government agencies and representatives, to the police, etc.
Speak up and sign on to issues you care about.
Call those who have decision-making power – the J.D. at the end of your name matters.
Like many businesses these days, All Things Equitable does most of its work on Zoom. This makes it easy for Ms. Benjamin to help organizations all over the world, including one non-profit with locations in 9 countries. Understanding culture and the history of a place is key.

To secure her services, go to the Contact Section of the All Things Equitable website. She is a one-person shop, so she will read every email. She is ready to help.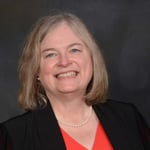 Kimberly E. O'Leary is a Distinguished Professor Emeritus of Cooley Law School, and co-author with Mable Martin-Scott of the book Multicultural Lawyering: Navigating the Culture of the Law, the Lawyer, and the Client. She is now retired from full-time law teaching, but continues to check her emails periodically. If you require a timely response, please contact Cindy Hurst for assistance at hurstc@cooley.edu.