What does being a Cooley grad mean to me? In a word, Everything!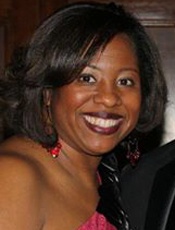 Shemia Francisco Washington, Esq. is a
May 2002 WMU-Cooley Law School graduate, and works for the City of Atlanta's Office of City Solicitor. She shares her From Where I Stand story below.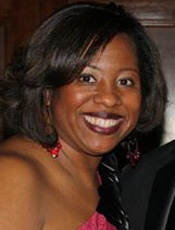 I began my journey at Thomas M. Cooley Law School Lansing campus before the satellite campuses and other extras that make Cooley super appealing to others now. My journey began in 1999 as a 22-year-old college graduate from a single parent home in middle Georgia. I knew then that if I didn't get out of my small town where I was a manager at the local McDonald's right then that I might never make my place in the world.
Nothing against McDonald managers or small towns, but I knew my calling was to be an attorney and to help others.
Without knowing a soul in Michigan, I packed up my U-Haul and moved. That move would serve to be the best decision I ever made. I struggled academically at Cooley in the beginning. During that struggle, some of the Professors and Deans rallied around me reminding me that not only could I finish law school but that I would be an exceptional attorney. Dean Amy Timmer, Professors Mark Dotson, Buttery, Hicks and Professor Phelan-D'Isa helped turn my light on.

I must also mention two amazing assistants; Lisa Davis, who we lovingly called Dean Davis, and Cynthia "CB" Brown who stood in as family. Before my time was done, I had served as President of the Sixty Plus, Inc. Elderlaw Clinic, Vice President of Black Law Student's Association and unofficial Student ambassador. I was the first non-Emory Law School student to work as an extern with AT&T State Operations Litigation Department, formerly known as Bellsouth State Operations-Georgia. I chose Professor Mark Dotson as my Extern Supervisor. His guidance and advice still serves me today. I graduated as a Distinguish Student on my 26th birthday. In that moment, on my birthday, my dream of becoming an attorney since the 5th grade was becoming a reality. I will never forget how Dean Timmer called my name and then gestured for me to come over to her. She hugged me and said, "Happy Birthday!"
My time at WMU-Cooley was full of challenges but made very special by the people who work there and the lifelong friends that I have made. Cooley made me strong, confident about my craft, efficient in my work, detailed, always checking my sources and the facts. This was a great education, and anytime I come across a Cooley graduate, I know that they are exceptional attorneys who are trained for the battle!