As long as Sheila Lake can remember she always wanted to be an attorney and a champion for the underdog.
"I can recall in third grade there was a teacher who was not very nice to this male student," recalled Lake. "In fact I thought she was downright mean to him. One day I felt she was being overly mean to him. I just stood up and started yelling at her. I told her that she was 'not allowed to treat people like that!'"
Lake, even at such a young age, knew the difference between right and wrong. She recalled her parents were none too pleased with their precocious daughter though. After her outburst, Lake changed classes, and had a new teacher. But the message was the same: Hush up. You can do that when you get older.
Not surprisingly, "shush" never really worked for Lake.
"I eventually learned what a lawyer was," she smiled, "and that's when I knew exactly what I wanted to do. Be a lawyer. I liked the idea that I could speak in front of a room full of people and they would need to be quiet and listen to me."
Life Happens
Her passion for a legal career swerved in another direction when "life happened," and she had to quit school three weeks into the 9th grade.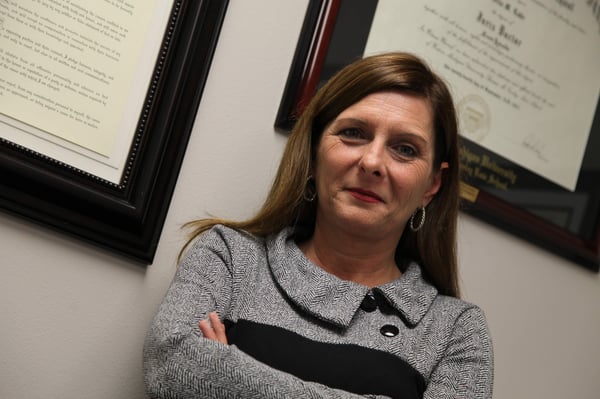 "I grew up very poor," shared Lake. "By the time 10th grade came around I was working to make money. My parents needed the help. At the time, I couldn't see any incentive to go back to school."
But she learned quickly that "being uneducated in America is not a good thing." Lake feels fortunate that she has come across many people who recognized her talents and encouraged her to find ways to be her best person.
"I think I had four children at the time," recalled Lake. "I had been working in bars because that was the way I could make good money. I didn't want to be on welfare, and I wanted to support my family. I was divorced and on my own. Then I remarried. Those weren't easy times.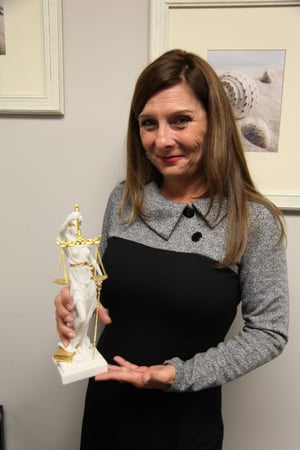 "I was tired of trying to work all night, then would stay up all day to do right by my family," said Lake. "That's when I decided I wanted to go back to school and get a paralegal degree. I figured it was still the law, and I could make a career out of it this way."
Lake had great success in her paralegal program, but then life happened again. She had her fifth child and needed to go back to work to support her family.

It wasn't long after that Lake and her growing family moved from the state of Washington to Florida. That's where she found work at a law firm, first as a temp, then as the permanent receptionist. She loved floating around the agency helping and assisting the attorneys, until opportunities at the firms allowed her to become the assistant administrator. That position turned into a full-time administrator position – all within a year.
Lake spent the next 15 years with the firm as their administrator. Then she got the boost she needed.
"It was about five years ago," recollected Lake. "One of the firm attorneys said, 'Will you stop just talking about it and just do it?' The three partners got together and encouraged me to go to law school. I knew that meant finishing my undergrad first, but my mind was busy figuring out the quickest way to get this done."
Getting Things Done
One thing Lake knew how to do was organize, multi-task, and get things done.
With two-and-a-half years left in her undergrad, knowing that she would need to attend school full-time while working full-time, Lake managed to get that done in a year and three-quarters. Then she did something even more ambitious – she enrolled in WMU-Cooley's two-year, full-time program, taking five and six classes a term.
"It ended up being lots of fun," laughed Lake. "I did cut my hours back at work, where I went into the office 25 hours a week, then did everything else remotely or by cell phone. I guess you could call me an overachiever! I also managed to do other things, like participating in a number of student org activities, working as the managing editor of the Law Journal, and acting as the public relations director for Help Save the Next Girl, which is an organization that helps victims of human trafficking."
Lake was knee-deep in extra-curricular activities. Every experience built on her legal skills and elevated her self confidence. The part that she enjoyed the most though was being able to work with, and be in front of people. She hoped everyone would follow her on her "journey to save the world."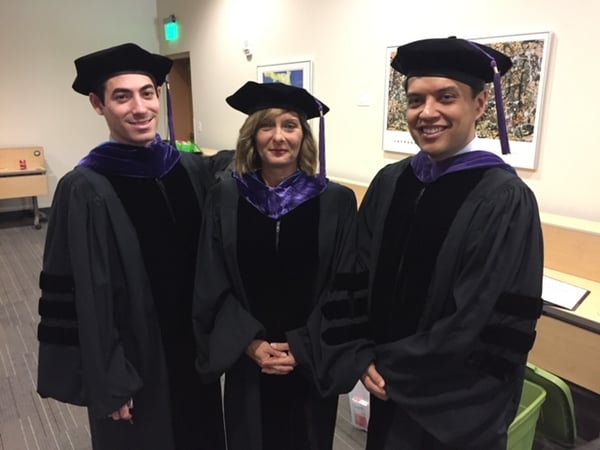 Lake was unanimously voted to be the valedictory speaker at the Tampa Bay campus graduation. This high achiever didn't stop with the commencement ceremony though. She studied hard for the Florida bar, passed on her first try, then started practicing immediately. One of the partners she had worked with at her original firm, who started her own firm, jumped at the chance to have her join.
What's Next?
It seems like Lake has reached all her goals, but look for more from this motivating woman.
"My goal is to have my own firm," says Lake. "I know the business side of things, and I'm learning the legal side of it now. My son graduated from law school in December and sat for the February bar. I want to build a future for my children. I have another daughter who keeps teasing me that she is thinking about going to law school."
"I also want to do pro-bono work. I want to do civil rights work. I want to do things that matter. My goal is to help people. And that's my passion and it means more to me than money now.
Lake continues to be involved with WMU-Cooley Law School and alumni.
"I cannot believe the amount of support and encouragement that I have gotten from the school and alumni association," stated Lake. "I am currently the chair of the outreach committee and it's amazing how much support you received from the time you enroll through graduation. It's the kind of help that allows you to be successful in your career and your life. I have never encountered this much support before."
Advice for law students
Work hard.
Learn how law school works first, before thinking about joining groups and activities.
Read everything.
Brief every case.
Get rid of all the canned outlines and canned briefs. If you can't do it yourself, you are not going to understand it, in law school, on the bar exam or in practice.
If you don't understand something, find something to supplement it. There are tons of resources.
Stick to basics.

You know who you are; you know how you learn; you know what you need to succeed.