Leadership Achievement Award Winner is Looking Forward to Making an Impact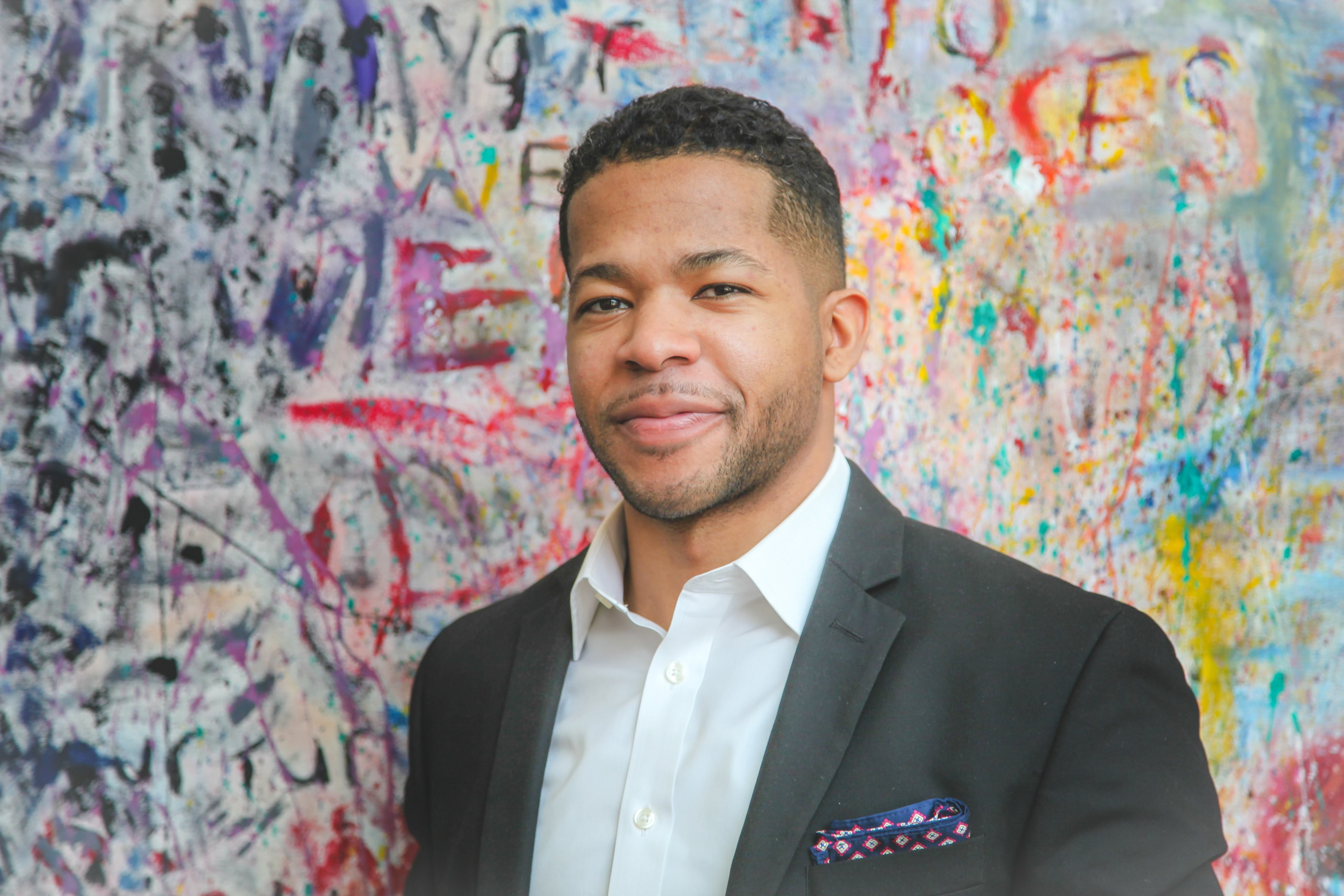 When Rosston Lloyd Ramsey was born, his parents chose his name because they thought it sounded "judicial" and befitting of their hopes that he would someday be a judge. Today, as Ramsey prepares to graduate from Cooley Law School's Auburn Hills campus, he is getting closer to fulfilling his parents' desires.
Ramsey, of Detroit, is a 2018 recipient of the Cooley Law School Leadership Achievement Award that recognizes students who have "consistently, comprehensively and effectively provided leadership." In addition to attending law school and working, he serves as president of Cooley's Black Law Students Association and as a Cooley Ambassador. In the past, Ramsey served as a senator of the Student Bar Association, as a member of the Sports and Entertainment Law Society, and as Student House Council.
Affordable, Flexible and Caring
An Oprah Winfrey Scholar, Ramsey completed his undergrad studies in English at Morehouse College in Atlanta and chose Cooley for two very solid reasons: flexibility and an honors scholarship.
"At the time, Cooley was partnering with Oakland University, and my mother was an executive for Oakland, and there was a great discount," he recalled. "Secondly, the flexibility. For me, I knew I needed to work. I wanted to be able to save money and invest in my future while I was investing in the educational sense. Cooley was a school that offered that for me."
As it turned out, Ramsey found Cooley to be not only affordable and flexible, but also a school where it is possible to really get to know instructors and where instructors really care about students' education and future endeavors.
"I can say first hand that every school says 'Oh, you know, we really care about our students.' But here, I've built relationships with all of my professors," noted Ramsey. "They've taken a vested interest in my life. I got a job because of a professor here. I got two jobs, actually, while I was in law school because of professors here. So, when you take initiative and you build relationships, at Cooley, it's fruitful."
Thanks for the Memories
During his time at Cooley, Ramsey said he's had many great experiences, but one of his most memorable is the recent tri-campus basketball tournament co-sponsored by the Black Law Students Association and the Student Bar Association. As someone who loves sports and works out regularly, Ramsey said the event turned out to be a great time for all involved.
"We had quite a few people turn out, and it was a great, great fun time. It was really, really near and dear to my heart because it was getting our members involved," said Ramsey. "Students came out to show support and professionals came out to show support, bringing the campuses together. And doing something that I loved with people who had like interests as well, that's one of my proudest spots in my tenure here."
He is also very grateful for being recognized by his law school with the Leader Achievement Award, stating, "Being chosen by staff and administration to be honored is a very high honor because I work very hard and I want to build a reputation in my community. For them to think high enough of me to recommend me for something like that really meant a lot; and it made my leadership minor study in Morehouse seem appropriate now in retrospect."
Keep Pushing
As he nears the end of his time at Cooley however, Ramsey recalled what one professor told him that helped him stay the course, "Lawyers are like the doctors of society."
"So, we cure society's ills. There are people who are ill-represented, people who don't have a voice," said Ramsey. "You have the ability to make an impact in people's lives and your work product directly can affect someone being in or out of jail, someone losing or keeping their house, someone being in or out of a bad relationship. These are all things that by going to school and learning, I can have an impact in my community."
For those coming behind him, Ramsey also has sage advice: anticipate adversity and don't beat yourself up when it happens. Speaking from experience, Ramsey recalled trying to do too much early in his law school career, failing a class for the first time in his life but learning a valuable lesson.
"I was broken and pretty down on myself about it and instead of wallowing in it, I retook the course, got an A … and built my GPA up every term after that," he said. "So, just because you're going through something, or you're facing adversity, or you're down doesn't mean you can't get up and keep pushing. It's okay to have failures, everybody does, and there's always another opportunity to prove yourself."