Kevin Thomas Wins Over New York To Become First Indian-American Senator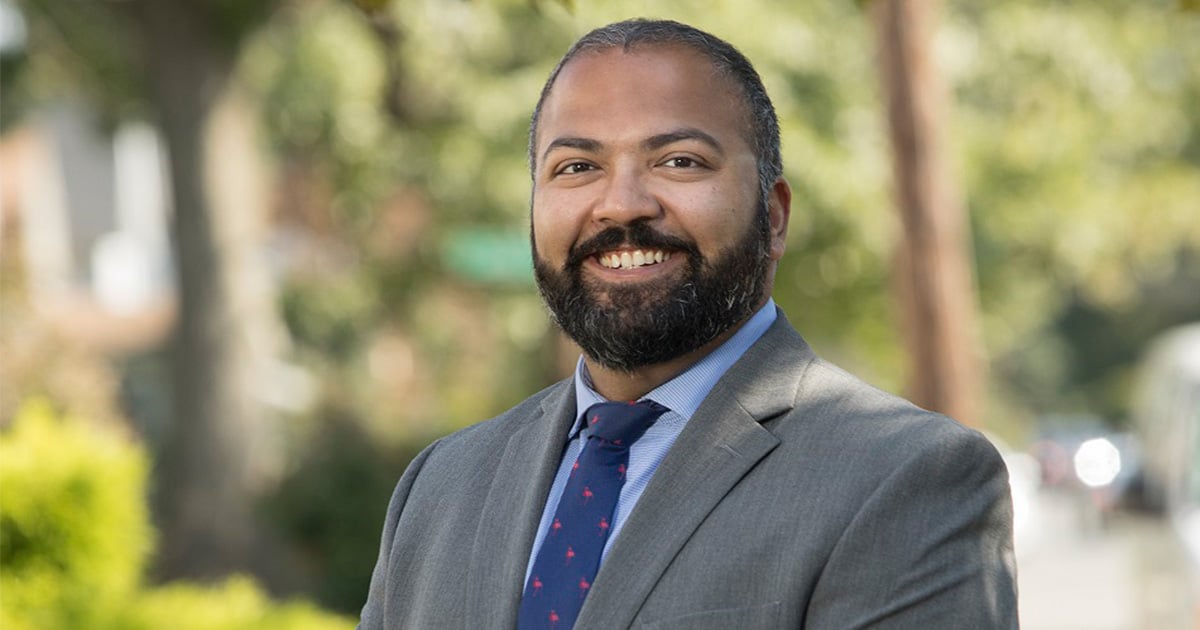 When Kevin Thomas (Witherell Class, 2010) began seeing rules protecting consumers being turned back and funding cut at the federal level, he decided to make a run for the New York Senate, a seat he was elected to during the November 6 general election.

Thomas, a Democrat, beat out a 28-year incumbent for the state's sixth district (Nassau County) seat, making him the first Indian-American to serve in the Empire State's Senate.
"I hope to make a difference to those living in my district and represent them on issues involving consumer protection, reproductive rights, and taking up the issue of single-payer healthcare in hopes of negotiating for lower costs," said Thomas.
Born in Kerala, India, Thomas's parents wanted the best for him. They later moved to Dubai, United Arab Emirates, and by the age of 10 his family moved to the United States so he could get a good education and have the career of his choice. But at that young age, Thomas didn't yet know he would end up devoting his career to helping others.
"I grew up in Queens, New York, and my parents eventually moved us to Long Island," said Thomas. "I struggled to fit in a little bit. My skin was different and the food I would eat in school was different. I found I could teach others about my culture using food. Everyone likes Indian food."
Thomas went on to earn his bachelor's degree in criminal justice at St. John's University, in New York, and landed
his first job with the New York Police Department's Legal Bureau. During his time with the NYPD, he began to recognize complexities within the legal system and chose to enter law school in hopes of making a difference.
As an attorney, Thomas has been committed to consumer protectionism, especially when it comes to those who make a profit at the expense of the poor and children. It didn't take much for Thomas to decide that this specialized area of the law would be his future. During his law school externship, he went back to Dubai, which happened to be in the general counsel's office of a Fortune 500 company.
As frequently as externships show law students what they like about legal careers, they also show them what they don't like.
"Corporate was not what I wanted to do. I wanted to defend an actual human being," said Thomas.
It wasn't just his externship that pointed the way, for Thomas, Cooley's in-school experiences also helped light the path.
"It was my moot court experience that helped me decide," Thomas said. "It really was the highlight of my law school experience."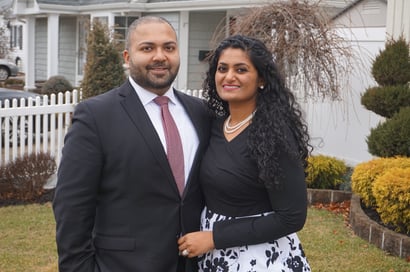 With his goal of helping individuals in mind, after graduation Thomas decided to return to New York, where he quickly passed that state's bar exam and was hired as a staff attorney for the New York Legal Assistance Group (NYLAG).
Thomas's work at the NYLAG includes helping numerous individuals with consumer loans such as credit cards, student loans, auto loans and others.
Many of these individuals are unfairly being targeted by large lenders going after minorities, or those with marginalized incomes, said Thomas. "This is what makes me want to be an attorney. Speaking up for the poor and speaking on behalf of them while in court."
Much of the work referred to Thomas has been through a program set up by the New York City Department of Consumer Affairs Office of Financial Empowerment.
"The program was developed shortly after the financial crisis hit in 2008," said Thomas. "The city offered help to residents with financial issues and set up opportunities for those individuals to work with financial counselors."
Thomas explained that through the help of financial counselors many cases would be referred to him for legal review.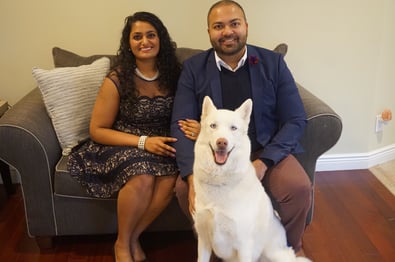 "We would often find the paperwork submitted to the 12th Judicial Circuit in the Bronx was wrong," said Thomas. "In one case a student loan lender claimed my client had enrolled in a school she never attended. It upsets me to see financial institutions monetizing on the poor, and in some instances doing it by giving out loans at high interest rates."
In addition to his work helping those in financial crisis, Thomas accepted an appointment to serve on the U.S. Commission on Civil Rights' New York State Advisory Committee. Thomas noted that he is the first Indian-American and first Cooley graduate to serve on the commission.
"I was appointed because of my civil rights work helping those being wrongly sued," continued Thomas. "Much of the work involved investigating issues like the New York City Police Department's 'broken windows policing.' This is where police are going after individuals in minority communities for quality of life crimes, like jumping a turnstile or marijuana enforcement."
While working with the Commission on Civil Rights, Thomas's work was part of a report on the impact of policing policies in minority communities.
In addition to his legal work, Thomas serves on the school board of the Merrick Academy in Queens. He and his wife, Rincy, reside in Levittown and are expecting their first child.
---
This story originally appeared in the December 2018 edition of Benchmark Magazine.