Colin Hunter: Outdoorsman to Judge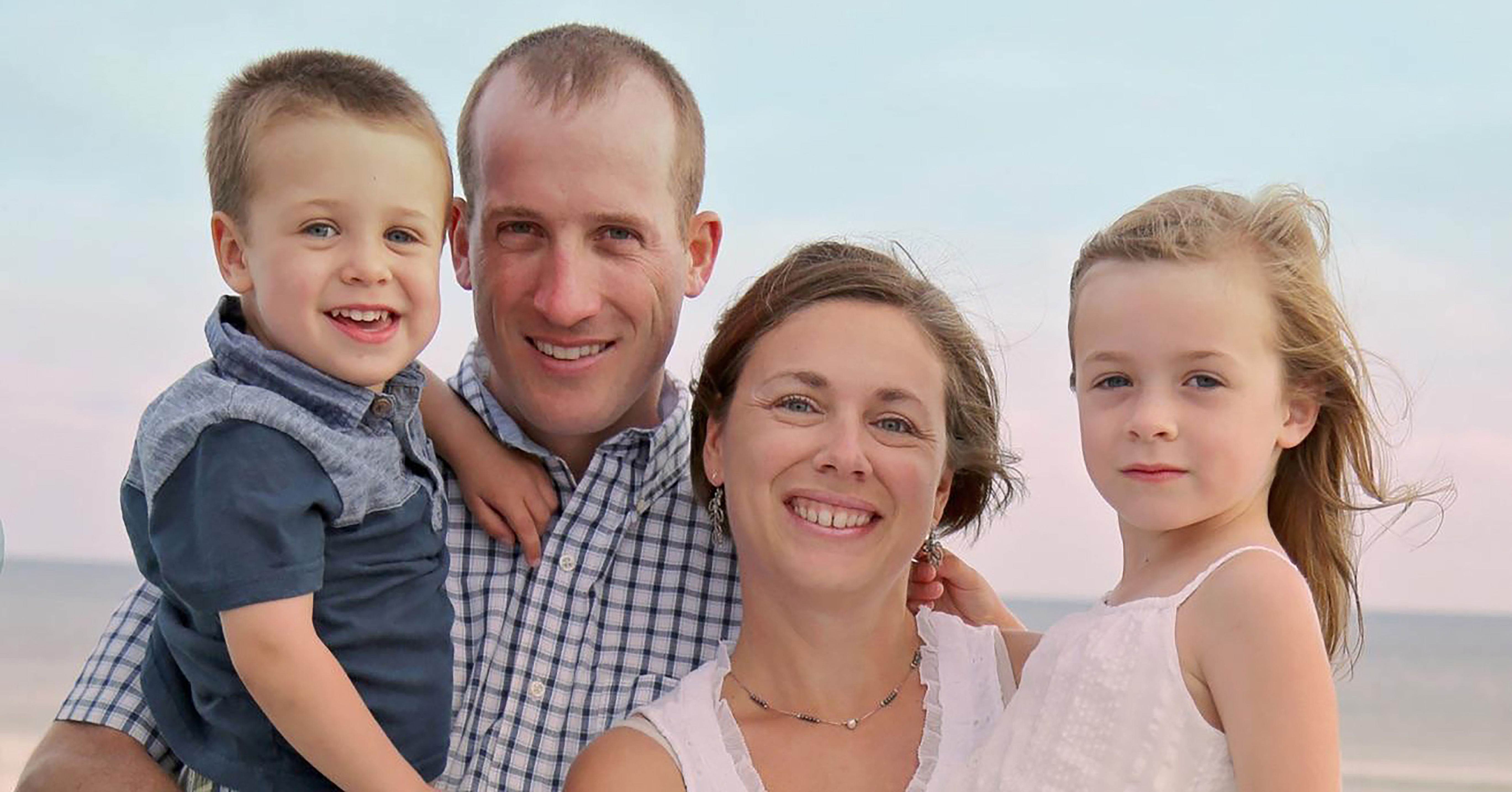 Growing up along the AuSable River, a young Colin Hunter watched as the AuSable River International Canoe Marathon would run alongside his family's home in Grayling, Michigan, aspiring that one day he would enter and compete.
In 1996, at the age of 15, he did. The grueling, 120-mile non-stop canoe race starts in Grayling and ends near the shores of Lake Huron in Oscoda, Michigan. What Hunter didn't realize then was that training and competing in canoe racing would prepare him for success in law school and his career now as judge of the 46th Circuit Court in northern Michigan.
Hunter typically trains about 200 hours a year in preparation for the annual AuSable River International Canoe Marathon, in which he has competed in 20 of the last 23 events, finishing each time.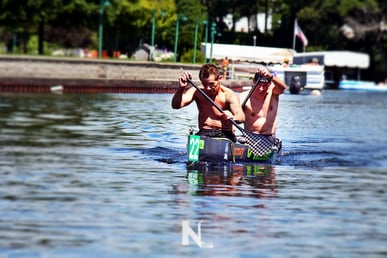 "That's a significant amount of training," stated Hunter. "If I don't train well, my performance in the race suffers. If I train well and prepare well, I do well in the race. And the benefits of that training, and the results, are that I can apply those lessons to everything else I do in life."
Hunter has enjoyed every minute of his racing and the rewards that go along with that kind of achievement, but it was meeting his canoe racing hero at the finish line after his first race that has stuck with him, and created a lifelong memory.
"There were more things I didn't know about the sport of canoe racing than what I knew," said Hunter. "But after I finished that race in 17 hours, 38 minutes, and 28 seconds, I was overwhelmed! My parents, both of my brothers, my grandfather and several other relatives were there to congratulate me."
What Hunter didn't expect after the family celebration, was the opportunity to meet one of the world's best competition canoeists.
"I got out of the boat and there was Jeff Kolka, a legend in the canoe racing world," said Hunter. "After many past marathons, he had just that year won his first AuSable River Canoe Marathon. He stuck around more than three and a half hours after racing all night, winning and celebrating his first marathon victory, waiting for this skinny 15-year-old who was new to the sport, to congratulate him and welcome him to the finishers' club. That is something I will never forget. It's that type of close-knit community in canoe racing, combined with the ever-growing level of competitiveness that keeps me coming back again year after year."
Competitive Nature
Growing up in Grayling surrounded by nature, it is no surprise that Hunter would be an avid outdoorsman. But the fact that his father was a probate and district judge, and his grandfather was register of deeds, might lead one to believe that law school would be in his future. Not so, according to Hunter.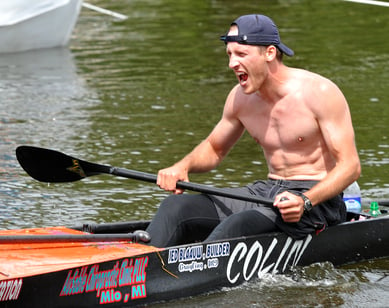 "I have an older brother and younger brother that didn't go down that path, and when I was a youngster, I never had a plan to enter the legal profession either," according to Hunter. "But I did have friends who thought, because I was always argumentative, I would be a good attorney."
After graduating from Northern Michigan University with an English major and a minor in criminal justice, Hunter said he felt as if he wasn't done with school. He enrolled in law school at Cooley in 2004 and was surprised to find himself competing again, but in academics.
"At the time, I think my entering class was the largest in the country," recalled Hunter. "It was totally different than what I expected. It shocked my system how super competitive it was, and the instructors expected a lot from you. But because I have always been competitive, this kind of culture fit with my competitive nature."
It was that experience that helped Hunter in his career, both as an attorney and now on the bench.
"The research, the way I analyzed and applied law, the Cooley experience, along with my years of experience as an attorney, certainly have helped me," Hunter said. "The great thing about the field of law, and at times it is unsettling, is the need for attorneys and judges alike to be able to respond quickly to a variety of issues that arise and need to be addressed immediately, yet correctly. Whether the issues come up in a civil or criminal case, the decisions affect people's lives, and so while the court work needs to get done, it most importantly has to get done right. And that's a responsibility that I take very seriously."
Since taking the bench on Jan. 1, 2017, Hunter said that he has gained even more respect for the legal system because he now sees cases from an entirely different perspective.
"As a practicing attorney, I always focused on fighting hard, but fair, for each of my clients," said Hunter. "That sense of advocacy on behalf of others was a driving force in my life. Now, on the bench, my focus has changed significantly. Instead of focusing on a singular goal or outcome for a client, I now have the duty — and the pleasure — to focus my efforts in controlling the procedures of court and the presentation of cases to ensure that each voice is heard."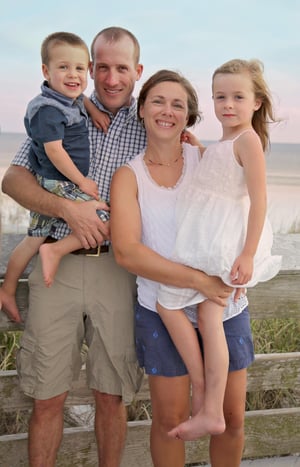 Into the Woods
As an avid outdoorsman, Hunter enjoys spending time in nature with his family, including floating on the river and hunting with his trusted Llewellin Setter, Riggs.
"One of my big passions is just being in the woods," Hunter said. "We have a lot of grouse, woodcock and deer around here, so I do like being out in the woods with the dog. It's a nice release being away from pressing needs. Here in Crawford County, about 70 percent of the land is owned by local, state or federal government. Every year I find trails that I have never seen before, even having lived here my entire life. When I'm out in the woods, I get great exercise, which helps give me a mental break."
Competition is something Hunter loves, so, in addition to competing in the annual AuSable marathon, he has competed seven times in the General Clinton Canoe Regatta, a 70-mile, two-person, endurance race on the Susquehanna River in upstate New York. He also competed in the La Classique internationale de canots de la Mauricie, a 124-mile international canoe race in Quebec, Canada. Combined, the three endurance races make up the fabled "Triple Crown of Canoe Racing."
Hunter, a fourth-generation resident of Crawford County, lives in Grayling with his wife, Kimberly, and their two children, where he stays active in his community. He is a board member of the Crawford County Economic Development Partnership, and is also a member of his local Rotary Club. He serves as president of the 46th Circuit Bar Association, is a member of the Michigan Canoe Racing Association (MCRA), and is a past board member of Riverhouse, Inc., which serves victims and survivors of domestic and sexual abuse.
---
This story originally appeared in the December 2018 edition of Benchmark Magazine.