Maya Smith: Making an Impact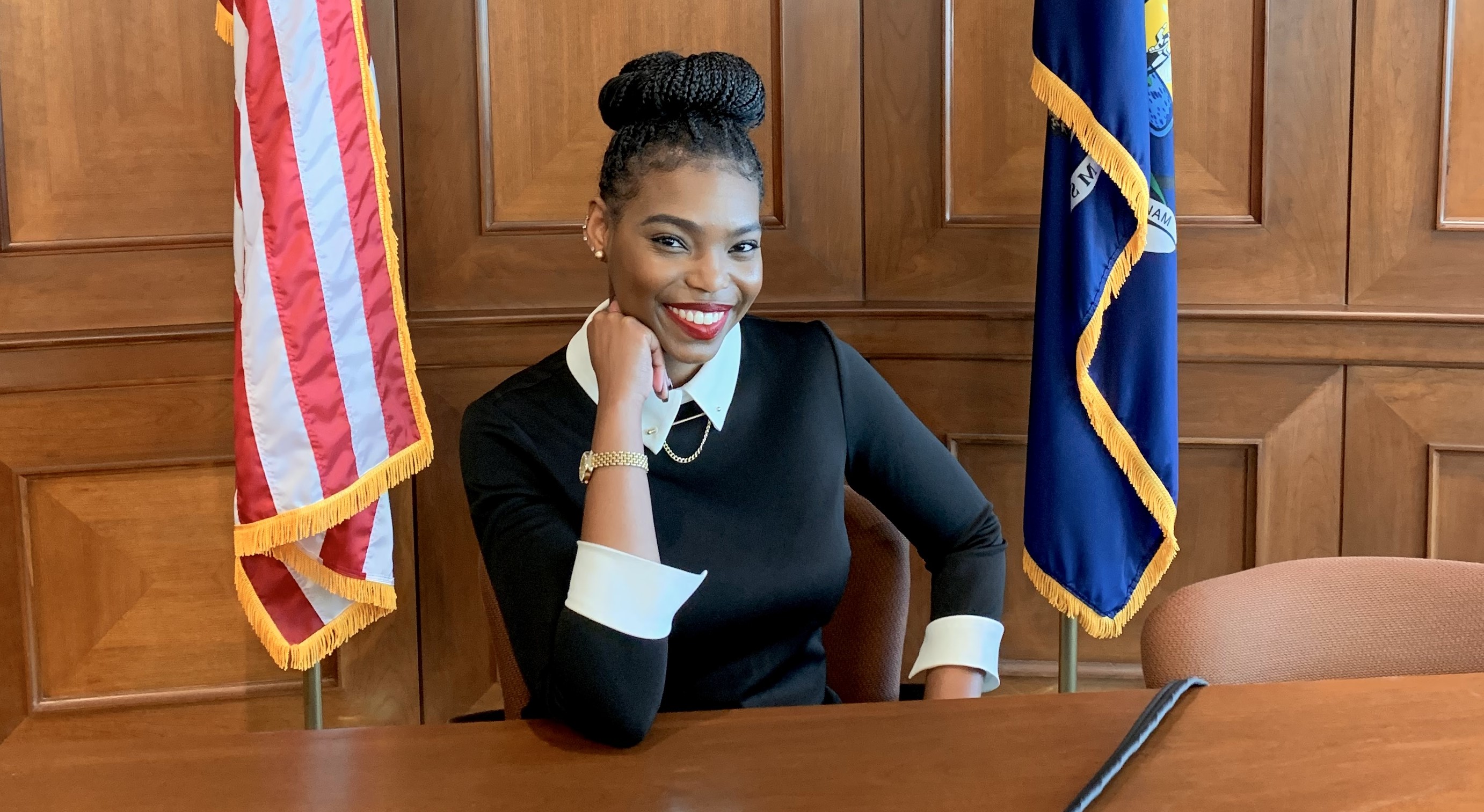 Maya Smith knew from childhood that her purpose was to give back and make an impact – and saw the legal field as the way to effectuate change. Clearly it was the right choice.
An alumna of Cooley Law School, Smith graduated magna cum laude last fall, with a cumulative 3.9 GPA, and was on the Dean's List and the Honor Roll every term.
And after interning last summer with Butzel Long in Detroit, she now has a full time position with the firm.


"My time with Butzel during the summer program was unconventional yet still impactful," she says. "The program was supposed to be 10 weeks, but due to COVID, it was delayed and lasted six weeks. While I didn't get the full experience, I was introduced to an amazing group of individuals that nurtured my growth and poured into my learning. I was exposed to various areas of law and participated in writing briefs, research memorandums, and facilitated negotiations.

"I'm truly looking forward to working with the people at Butzel. They are a firm integrated in community and mentorship. I'm excited to be work with a group of individuals who are extremely knowledgeable and committed towards helping others learn and grow within the firm."
WORKING WITH PEOPLE
Smith is particularly interested in copyright and trademark law.

"I believe in contributing to small business and entrepreneurship," she says. "I'd like to help others protect their legal interest in intellectual property because I believe this will set the foundation for a successful business, which in return will promote economic growth and wealth."

Smith started her legal trajectory by earning an undergrad degree in political science from Spelman College in Atlanta. While an undergrad, she volunteered with Advocacy for Action (AFA)—an experience that led to employment with attorney and politician LaDawn Blackett Jones, where Smith worked as a case manager in the law firm's criminal and family law division. She went on to become a legislative aide for Jones, at the Georgia State Capitol.

"I believe the work I did at the Georgia State Capitol was the most impactful of my internships," she says. "I researched the advancement of bills through the legislative process, spoke with various representatives to seek endorsement of proposed legislation and facilitated communication between representatives, state officials, agency personnel and others in the development of legislation."

Not quite ready for law school after Spelman, Smith worked as a paralegal at Clark & Washington LLC, one of the largest bankruptcy firms in Georgia, where she helped clients file Chapter 7 and 13 bankruptcy cases.
THE STUDY OF LAW
She headed back to her native Michigan in 2018, to attend Cooley Law School in Lansing.

"The study of law always intrigued me, not only because I desired to promote change but also because I enjoyed critical thinking," she says. "The strong analytical and reasoning skills required to understand the law, offered a challenge I welcomed with open arms.

"I wholeheartedly enjoyed the individuals I met as well as the faculty and staff," she adds. "The professors were invested in you and your education. The time they devoted to getting to know their students and ensuring students understood the material is unparalleled."

The recipient of the 40 percent tuition honors scholarship, Smith served as mentor/mentee chair for the Black Law Student Association and as solicitation editor of Law Review.

"BLSA was an organization that allowed for me to develop a community of similarly situated individuals who inspired and supported one another. The bond we all built was instrumental to my success," she says. "Law Review was another special organization I was a part of. I learned a great deal in my position and attribute my 'strong attention to detail' skills to them."
GOALS AHEAD
Smith has many goals for her road ahead.

"I aspire to do so much with my life and give back to my community as much as possible," she says. "I'd love to see myself dominating the political sphere by holding office or becoming a political commentator. And I have dreams of becoming a judge, while also creating a nonprofit geared towards helping young people become politically and socially aware."

Smith continues her work in Georgia, serving as director of operations for the nonprofit GRL-PWR; the Spelman GRL-PWR chapter focuses on uplifting and empowering middle school and elementary school aged girls in the West End Atlanta community through after-school programs, lunch mentorship, and on-campus events.

She also volunteers with her church and helps organize annual events such as Youth Roundup and Back to School Give Away.

"My desire to help others in rooted in my faith," she says. "Participating in community service with my church and GRL-PWR has allowed me to engage with people in need. Providing food, clothes, mentorship or simple conversation fills my heart with joy."

An Ypsilanti native and alumna of Belleville High School, Smith recently moved back to her hometown, and touts the support of family and friends for her success.

"They keep me grounded and encourage me to achieve greatness," she says. "I was raised by a phenomenal single mother who instilled values and principles in me that shaped the woman I am today. I have one sister, a beautiful niece, and a 9-month-old nephew. My father and stepmother live in Jackson and have helped support me while attending law school in Lansing. I'm forever grateful for my family, friends, and God—for without any of them, I would not be where I am today."
---
Maya Smith previously worked as a paralegal in Atlanta and as a legislative aide at the Georgia State Capitol. She is now working at Butzel Long in Detroit. This article about Cooley Law School alumna Maya Smith was written by Legal News writer Sheila Pursglove originally published by the Legal News on Feb. 10, 2021. Reprinted with permission of The Detroit Legal News. Photo courtesy of Maya Smith.