Honoree: Cooley alum named recipient of prestigious federal award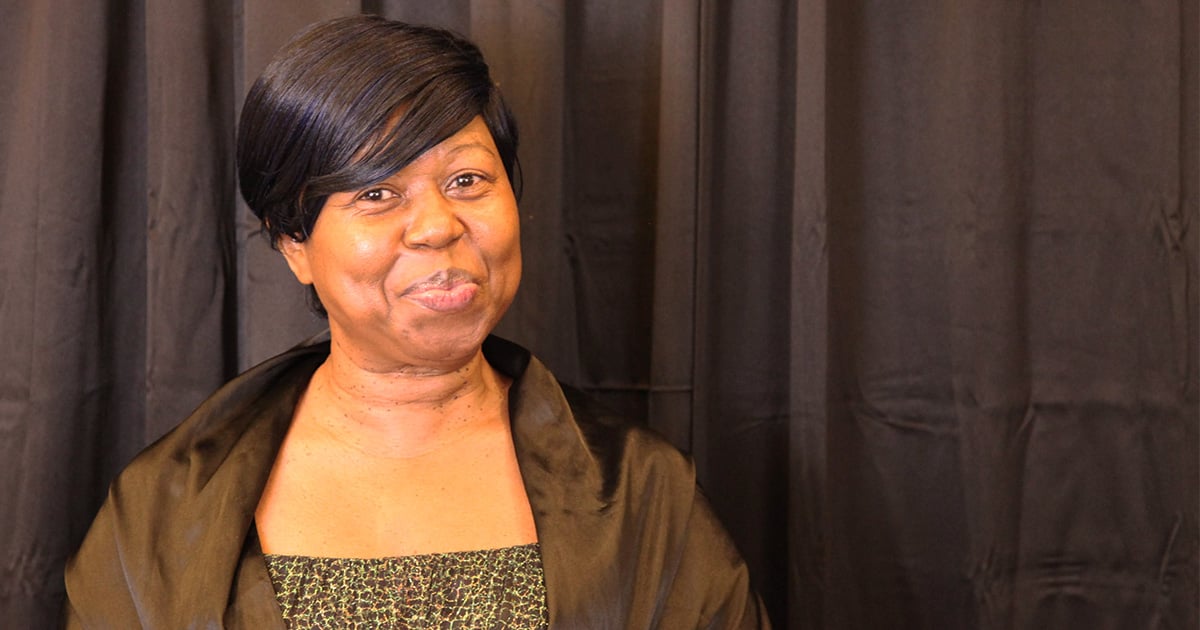 Recent Cooley alumna Veller Morris almost went into a career in radiology—and it was sheer serendipity that she instead took a legal studies program.
In her first undergrad semester at the New York City Technical College, Morris took liberal arts.

In her second semester, she chose to specialize in the radiology program—only to find a week later the program was no longer offered.

She then plumped for legal studies.

"Once I chose the legal studies program, the radiology program was reinstated that same semester. It was then I realize an unseen hand was guiding me," she says.

"Once I discovered my calling and my passion for the law, I never stopped pursuing my goal to go to law school until I got accepted at Western Michigan Cooley Law School in September 2018."
LAW FIRM EXPERIENCE
Morris got her initial peek into the legal world in her first job, as a receptionist/legal assistant at a law firm in the Woolworth Building, in Manhattan.

"I was assigned to an attorney who made the work seemed as fun and exciting and I quickly learned from him," she says. "He used to say the 'Defendants were bad, and they were liars.' I was very impressionable at that time and believed every word he said, and it was there I first developed my love for becoming a paralegal.

"However, soon enough, I later learned the plaintiffs also lied and that busted my bubble, and shattered my world of innocence and dispelled the notion of my belief that 'Defendants were bad, and they are liars'—but it was a learning experience and it helped me to become a better person and a paralegal. Although challenging, I found it very exciting and rewarding to know that at the end of the day I was able to help someone who would otherwise, not have a voice."

Morris, who prior to law school spent 4-1/2 years as a legal assistant at Mallilo and Grossman in Queens, N.Y., thoroughly enjoyed her experience at Cooley.

"They say that first impression is lasting and that you should trust your first instinct because it is normally correct," she says. "Well, my first day at the school, while sitting in orientation, I paid close attention to every word that was spoken, and looked at the interactions between the professors and the students and realized they cared about the well-being of the students. I felt a sense of belonging and knew in my heart this was the type of family I wanted to be a part of."
LAW JOURNAL ACHIEVEMENTS
Morris considers serving as associate editor for the Law Journal as one on her greatest achievements and accomplishments at Cooley.

"After I took scholarly writing, I was determined to get on one of the journals at the school and so I applied for and got accepted to the position as associate editor on the Law Journal. I really enjoyed being an associate editor because it opened up my world to the process of editing one's work before it could be published.

"I enjoyed fact checking the pinpoint cites on cases to make sure all quotations were in their proper format and spoken words were correctly cited; and also made sure that grammar, spelling and punctuation was in the right place," she says.

She also was invited to be an associate editor for the Ingham County Bar Association newsletter BRIEFS.

"I truly enjoyed serving as an associate editor because it helped me to develop my talent as a writer—and I'm an aspiring and soon to be published author, which I'm very excited about."

After successfully completing Scholarly Writing, Morris wrote her first article, "Nuisance Law - The Little Axe that Cut Down the Giant Tree," published in BRIEFS in January 2022.

"Long before I got accepted into Scholarly Writing, I began brainstorming about my topic because I wanted to be ready once class started," Morris says.

One day, while listening to the news, she heard about the verdict against Johnson & Johnson and big pharmacies; how that for many years prosecutors have been trying to bring a case against them to make them pay for the damages caused by the opioid addiction in the country.
PASSION FOR WRITING
"When Morris heard the reporter say, that it was the Nuisance Law that conquered them, it was at that moment I knew I found my topic," she says. "My article was really about showing how an ancient law, like the Nuisance Law was used to overcome injustice that was perpetrated by big pharmaceuticals on the population.

"So even though the law seems to be insignificant, it played a big role in bringing these giant pharmaceuticals to their knees by declaring that the opioid addiction was a nuisance to society because of the increase rate in suicide and opioid overdose," she says.

Other articles she wrote for BRIEFS included "A Brief History of Women Throughout the Ages" and "Public Defender: Through the Eyes of the Accused and Protectors of Democracy."

In early December, as she approached her final months at Cooley, Morris was one of 1,100 successful applicants selected out of 8,065 applications for the Presidential Management Fellows (PMF) Program Class of 2022. The finalists' pool represents approximately 99 different academic disciplines and 299 academic institutions worldwide.

The program, administered by the U.S Office of Personnel Management, values leadership, problem-solving, strategic thinking and other qualities that lead to excellent service in a future career in the government. In addition to working at a government agency, finalists also have the opportunity to be included in a rotational program simultaneously. PMF finalists receive 160 hours of formal interactive training, challenging work assignments, feedback on their work, four- to six-month developmental assignment, and other career-oriented benefits during their two-year appointment. Finalists often continue on the path of federal service or further their work in the private sector, academia and the non-profit world after their appointment period.
EMPHASIS ON LEADERSHIP
"The PMF Program is a leadership program and I'm a leader and have served in several leadership roles in my local congregation, so when I learned what the Fellowship program was all about, I became very enthusiastic and decided to apply," she says. "When I was awarded the fellowship to be a 2022 finalist, I was overjoyed, and I felt honored to be part of the most prestigious and coveted PMF program with the federal government.

"I'm looking forward to serve in the area of contracts and policy because I have a strong interest in those areas and believe that in order to have good policies that affect all of us, we need diversity and inclusion at the bargaining table to ensure all people are equally represented in a fair manner.

"My career goal is to be the type of lawyer that would protect the defenseless—whether in courthouse, or through policy making—and to ensure equal justice under the law is truly equal to all people."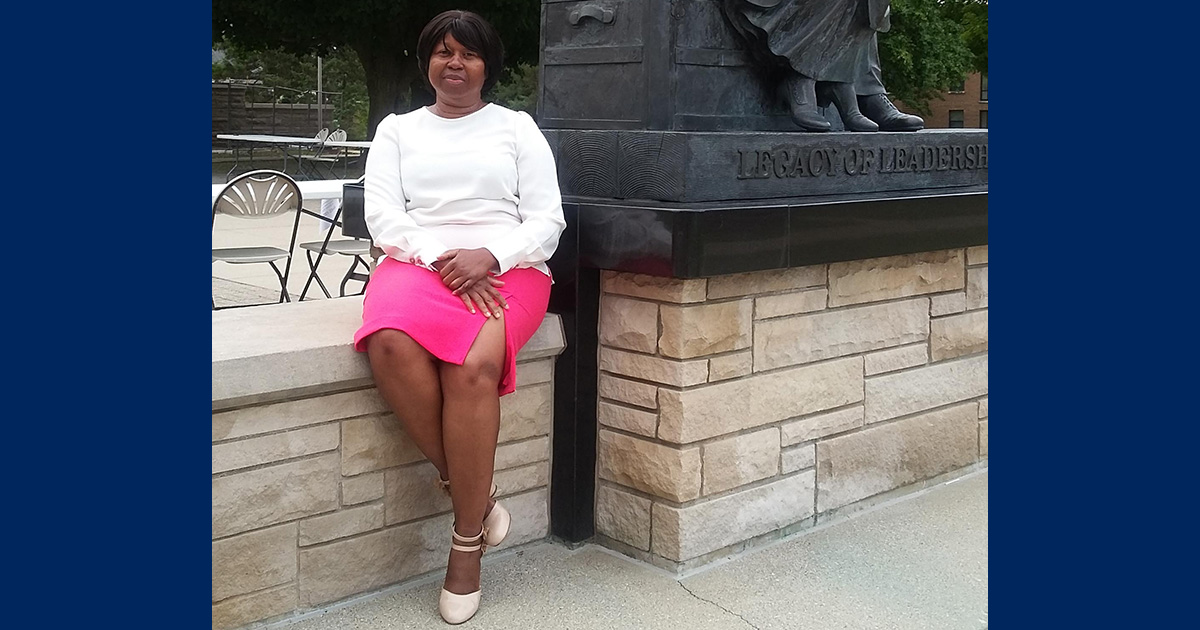 She also has found time to give back to the community, participating in helping with food bank packaging for distribution at WMU-Cooley Law School; delivering care packets to the homeless with the Lansing Seventh Day Adventist Church; and participating with a community outreach program at her local church in Brooklyn, serving the needs of the community via food distribution and care packets.

Originally from the Caribbean island country of Grenada, Morris now makes her home in Brooklyn, N.Y., and enjoys reading, writing, singing, listening to music, literature, learning to play the piano, walking on the beach, having meaningful conversation that stimulates her intellect, and spending time with family and friends.

"My immediate family consists of two sisters and one brother, and I have two nieces I love dearly," she says. "And I can't wait to begin the next chapter of my life after the successful completion of my doctoral degree at the law school."

This article about WMU-Cooley Law School graduate Veller Morris was written by Legal News writer Sheila Pursglove originally published by the Legal News on June 13, 2022. Reprinted with permission of The Detroit Legal News. Photos courtesy of Veller Morris.