WMU-Cooley Law School, a military friendly and designated Yellow Ribbon School, talks to its military students, faculty and graduates about their journey from the military to law school and about their careers. This month's Military feature is WMU-Cooley Professor Jeffrey Swartz. After entering the National Guard during college, reaching the rank of Staff Sergeant E5, Professor Swartz had an illustrious career in the law, including serving as a judge, before he fulfilled his desire to teach and work in academia.
Military rank and title: Staff Sergeant (E5)
Tell us about your military background: I attended military school early in my high school years, but during the course of the Vietnam War, when I was in college, an opening became available to join the Ohio Air National Guard (180th Tactical Fighter Squadron), and I did. I went to basic training, did on the job training at my local National Guard base, worked for six years as an administrative assistant, ultimately reaching the rank of Staff Sergeant (E5). I was in charge of the Mobility Section in our unit, and by the time I left, our unit succeeded in taking what had been a failing item to a superior rating.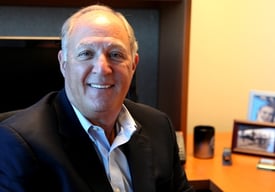 More recently, I became involved with the military when my son, during college at Worchester Polytechnic Institute, was a cadet with the Air Force ROTC. He ran into an administrative problem, and I went to work to help him remain with the detachment. That ultimately saved his career, and I am proud to say he went on to become a commissioned officer. When he left the military after more than 12 years, he had achieved the rank of major, and was the youngest to be promoted to major in the Air Force at that time. He was a drone pilot and a mission director and was temporarily the commander of what is known as "The Rock." I got a good sense of the military and military life through he and his ex-wife, who was a career intelligence officer. I got to know a lot of military people, got to understand who they were, and most of all I learned to understand them through my relationship with my son.
What makes law students with a military background ideal for a legal career: I think that people who come out of the military, especially those who have come out seeking another career, have a sense of discipline which I don't think a lot of people have when they get out of college. They understand hierarchy. They understand chain of command. They understand the way things have to work. They have a realistic viewpoint of how systems work. It may not even be the legal system, but they understand there is a boss and a person who makes decisions and you follow them. They also understand the need for education. Those who have come out of the military, and come to law school, have used the military to further their education, and have obtained college degrees they wouldn't have gotten otherwise. They have a sense of wanting to further, not only their education, but their careers. They have a sense of duty and a need to complete what they started. They start with structure, go through law school with structure, then leave here with a superior structure for a legal career.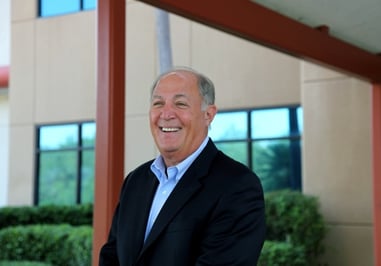 I've had a number of students with a military background, or even those who are still in the military. Many of those students are actually on active duty at MacDill Air Force Base in South Tampa. They tend to be very disciplined. Many go into law school looking for absolute answers, because that's what they learned in the military, but they learn quickly that the law is not absolute. They learn to think independently, and to adjust. They learn that they are entitled to speak up, and even question authority. They're entitled to question the law as they're listening to it, to come up with some sort of rational for it. I tell students that law is not a logical science; it is analogy and distinction. It is developed over the years.
Tell us a little about you: I was in the very first graduating class of WMU-Cooley in January 1976. After graduation, I went back to my hometown, Toledo, Ohio, and worked as a Lucas County prosecutor for over three years. During that time, I studied to pass the Florida Bar because I wanted to relocate there. I had applied to prosecutor's offices in Florida, and got a very nice offer from Janet Reno in Miami-Dade, which I accepted and spent nearly five years with her office. I then left to do criminal defense and some civil litigation work. In 1994, I ran for County Court Judge, and was elected. I took office in January 1995. I stayed until January of 2005, and while I was on the bench, I had the opportunity to sit not only as a County Court Judge, but as an Acting Circuit Court Judge. I worked in almost every division of the court, then left the bench and went into private practice.

I practiced insurance defense work and other commercial litigation for a while, but it wasn't satisfying, so I went to another law firm and became an appellate lawyer. I really enjoyed it, and that experience was what drove my desire to teach. When WMU-Cooley opened its campus in Tampa Bay, there was an opportunity to fulfill my interest in teaching and academics. I started in August of 2012 and I have enjoyed teaching Criminal Law and Criminal Procedure, along with some Trial Skills and Pre-trial Skills courses, as well as publishing. Along with my son, who is an active guard/reservist with the New York Air National Guard, I have a daughter who lives outside of Boulder, Colorado, who is married and works for a not-for-profit. I love to ski, travel, and read, plus I am an avid cyclist and exercise regularly.
---

Want to know more about the kinds of things WMU-Cooley Law School can do for military students? Visit online at Military Admissions to see why WMU-Cooley is a Military and GOLD certified Veteran-Friendly school.