Cooley Law School Tampa Bay Student Receives Ms. JD "Inspiration" Award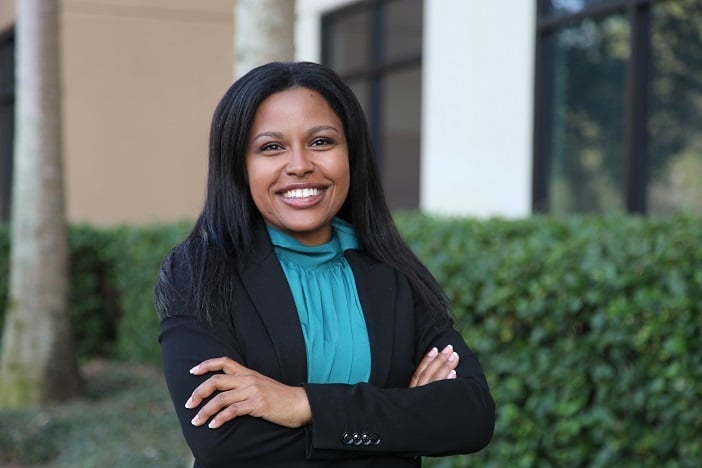 Law school is a big commitment. So is being a parent. Ditto for a full-time job. But what happens when all three are combined in one woman's world? That all depends on the woman.
In this case, the woman is Brittany Anderson, a third-year student at Cooley Law School's Tampa Bay campus. Anderson not only works full time as a Contracts Manager at Equinix in their legal department, but is also a single parent raising a lively and gifted 8-year-old daughter, while completing her law degree in the evening. Currently, she is also a mentor, a member of the honor society Phi Delta Phi and serves as a Governor for The Young Lawyers Division Law Student Division of The Florida Bar. And occasionally she gets a little sleep!
Recognition Rocks!
In recognition of Anderson's stamina and dedication to doing it all and doing it well, she recently received the Student of Inspiration Award from Ms. JD, a national nonprofit organization dedicated to helping all women succeed in law school and legal careers. Anderson said she was shocked when she was told about the award.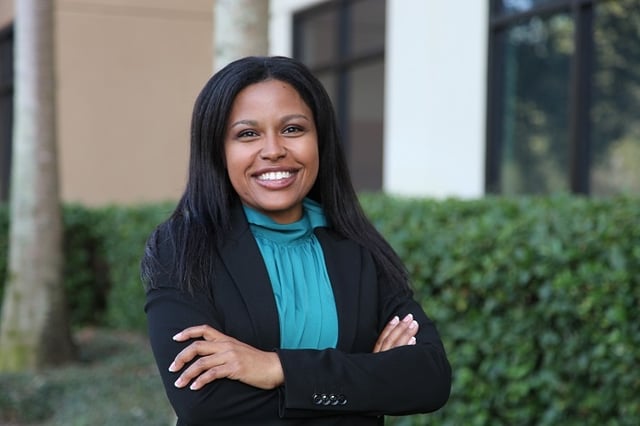 "I was very surprised; I was shocked, and I was pleased to know (Ms. JD) found my story inspiring," said Anderson.
But the story has another component outside of her being a law student. It involved her role as a single working parent and a mentor. While working at William & Morris, a law firm in St. Louis, Missouri, Anderson and a friend, who was then working at a local college, teamed up to create a law internship/mentorship for minority and low-income students. The goal was to give them a working experience at a law firm; a position they might have found difficult finding on their own. It is something Anderson is very proud to have accomplished.
"What we did was create an opportunity for minorities to come in and get hands-on experience and gain a feel for working in a law office," explained Anderson. "They could then decide if (law) was something they really wanted to do, and it showed them new and exciting things that might improve their chances of getting a job in the future."
Not an 8-5 Day
So how does one person squeeze all that into a 24-hour day? Anderson's day begins about 5 a.m., when she works out and takes the dog out, then makes breakfast, wakes her daughter, makes her lunch, and off they go to school and work. That was the easy part.
Immediately after work Anderson heads to Cooley Law School's Tampa Bay campus where she stays until about 9:30 p.m., then heads home. Once there she checks on her daughter, her homework, and her backpack. Then she responds to teacher's notes and moves on to the laundry, and takes the dog out again. When does she study? Generally, between 10 p.m. and 1 a.m.
To those who want to know her secret, it isn't magic, she says, it's coffee, fortitude, and a very regimented nature.
"I write a to-do list every single day," Anderson explained. "To some people that may seem cumbersome, but I write it out and I check it off, and if I don't do something, I carry it over to the next day."
As she winds down her time at Cooley Law School, Anderson is just beginning to look back and see the influence the law school has had on her life. She, like so many Cooley Law School students and alumni, puts the people at the top of her list of things she has enjoyed the most during law school.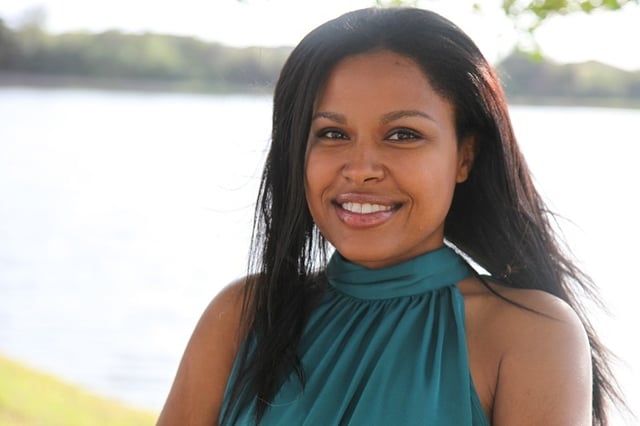 "I have really enjoyed my time here, and the thing I enjoy the most is the people," she acknowledged, adding, "I have made some life-long friendships with some really good people and I don't know how I would have met them otherwise."
As for her thoughts on how to make the most of law school at Cooley Law School, she highly recommends taking the trial skills class for the hands-on experience, and to get into as many career-related clubs and groups as you can to network. In fact, she said, she credits being in Phi Delta Phi with keeping her going.
"Being a Governor and being around some of the top students in Phi Delta Phi is great," she said. "They really keep me on my toes!"
Next up for Anderson is graduation and then hopefully a career in the courtroom.
"I am hoping to find a litigation law firm where I can work, and I am interested in civil and criminal litigation," Anderson said. "I am also interested in transactional work, so I plan to network a little more here in the Tampa area and see what comes up."