Jalitza Serrano: Best Ways to Learn in Law School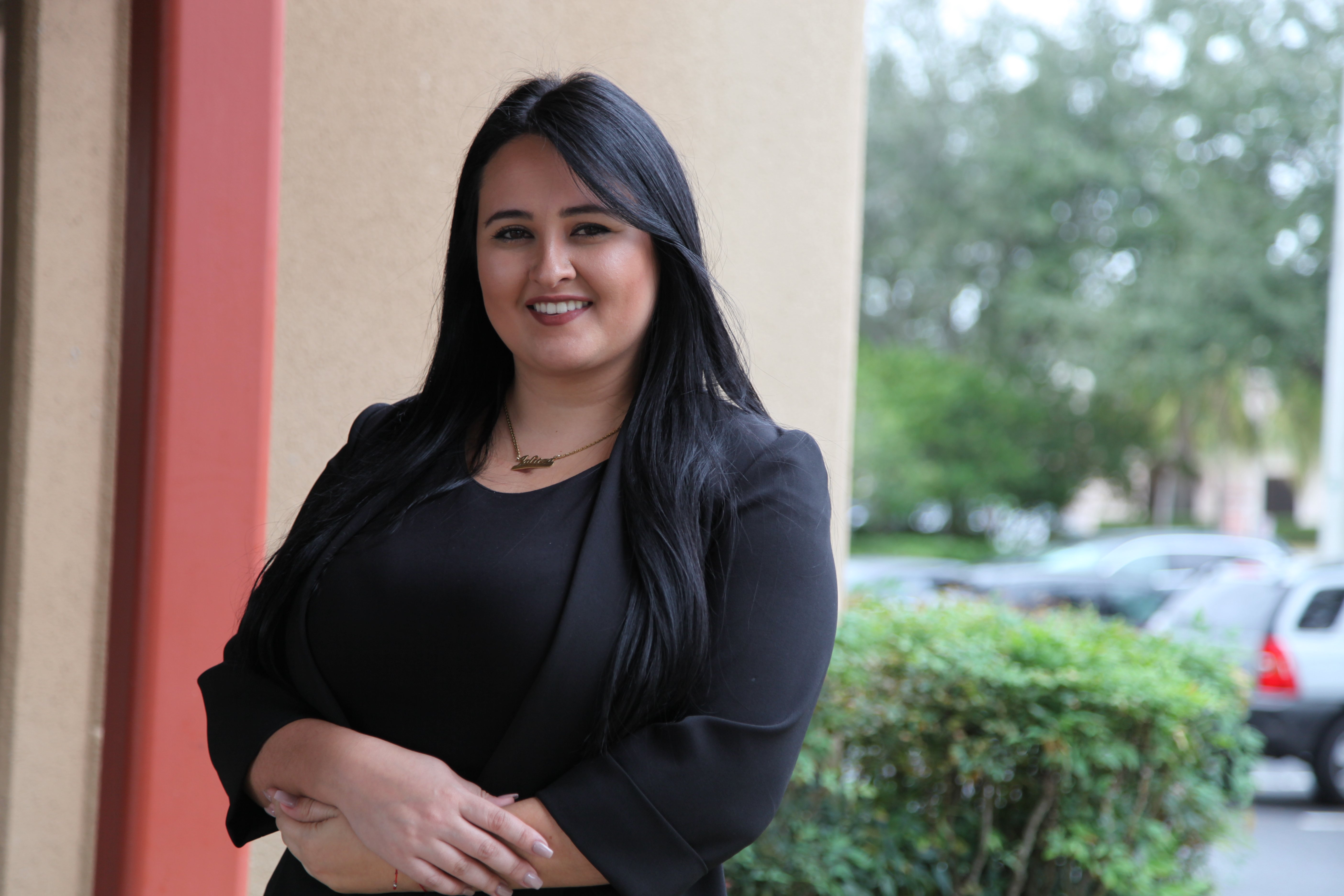 Cooley Law School 3L student, Jalitza Serrano, is living proof that you can not only conquer your fears, but transform them into something positive to help others.
Serrano started her college ambitions following her goal of becoming a veterinarian, but realized early on that this path wasn't going to work out for her. She changed directions by taking some criminal justice classes, and immediately fell in love with the field, beginning her work toward a pre-law certificate. After earning her bachelor's degree, Serrano – worried that she wasn't yet ready for law school – took a year off and worked for as immigration paralegal at a local firm.

Road to Law School
Serrano decided then and there that she wanted to be an attorney and began applying to law schools, despite her insecurities about how she might do in the classroom. During her undergraduate years, she had a bumpy road and she was concerned that law school would be even harder and more challenging. After touring Cooley Law School in Tampa, however, she learned that she could ease into law school by taking three classes the first semester and continue to attend in the summer to avoid falling behind. That "sealed the deal," she said, and she started classes the very next term.

Still nervous about her skill set, Serrano was a frequent visitor to the campus Academic Resource Center.

"Professor (Matt) Marin probably saw my face more than he wanted," smiled Serrano. "I went to all of his and the ARC's workshops, and I would ask for additional help if I wasn't understanding certain elements."
Most Important Lessons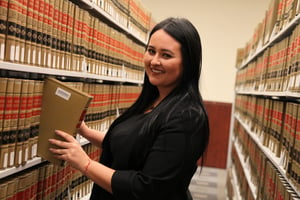 The number one piece of advice, Serrano explained, is "listen to the professors and everyone when they say this is not undergrad and your masters; you cannot study the same as you did."

Serrano recalls how she was determined to study with the same notecard system that she used in undergraduate school. "At the end of my class I had about 200 notecards and realized this was not going to work for me. It was scaring me; it was too much to look at."

In her second semester, Serrano adopted the highly recommended outline system, and found out how well it worked.

"I would say your first semester is a learning curve; it's when you figure out how to study. It may be different or the same, but don't freak out; you should just go with it. Everyone says it gets easier, and it's true – you will figure it out. It is overwhelming at the beginning – but you are able to figure it out."
Concepts And Best Practices
She went on to explain, "Understanding the concept is the biggest thing. You definitely have to understand something before you memorize it. Understanding the material, meeting with professors, meeting at the ARC and in study groups are important to a certain extent. I have a close person that I can study (with) first.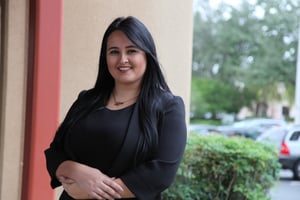 "You need to understand it on your own first. If you can talk about the material with someone else, then you understand the material."Understanding best practices in studying is a key ingredient for success explained Serrano.
"The way I study for class is, I study, then I need to walk away from it a bit and come back and see how much I really understand, because if you read something, you may think 'I have it, I understand it, but if you come back to it and don't remember, you know you need to do more."
Multiple Choice Crucial
Serrano also highly recommends practicing multiple choice tests and doing essay writing. Not only is it a crucial part of learning, it a "huge factor to success." She says you can't just rely on"looking at the material and looking at your outline, then hoping on the exam day that you can do it."

Serrano put her new skills to work – both for herself and others. She found her way back to the Academic Resource Center, with her 3.56 GPA, to give advice rather than seeking it.

"(Students) really want to ask 'how do I study' because they know I have recently gone through it," Serrano explained. "They find us at the same level, so they find it easier to speak with us, the way I did with ARC graduates when I started. So it's nice to guide them around mistakes I had made, and tell them what I would have done differently, and what worked."

Graduating in only a few short months, Serrano plans to put her education and fine-tuned skills to work in criminal law. She did an externship with the Innocence Project in Tallahassee and has interned in the Conviction Review Unit, Office for the 13th Judicial Circuit. Her goal is to become a prosecutor and then eventually go into post-conviction law.