Haley Monaghan: Appreciate and Reciprocate are Words to Live By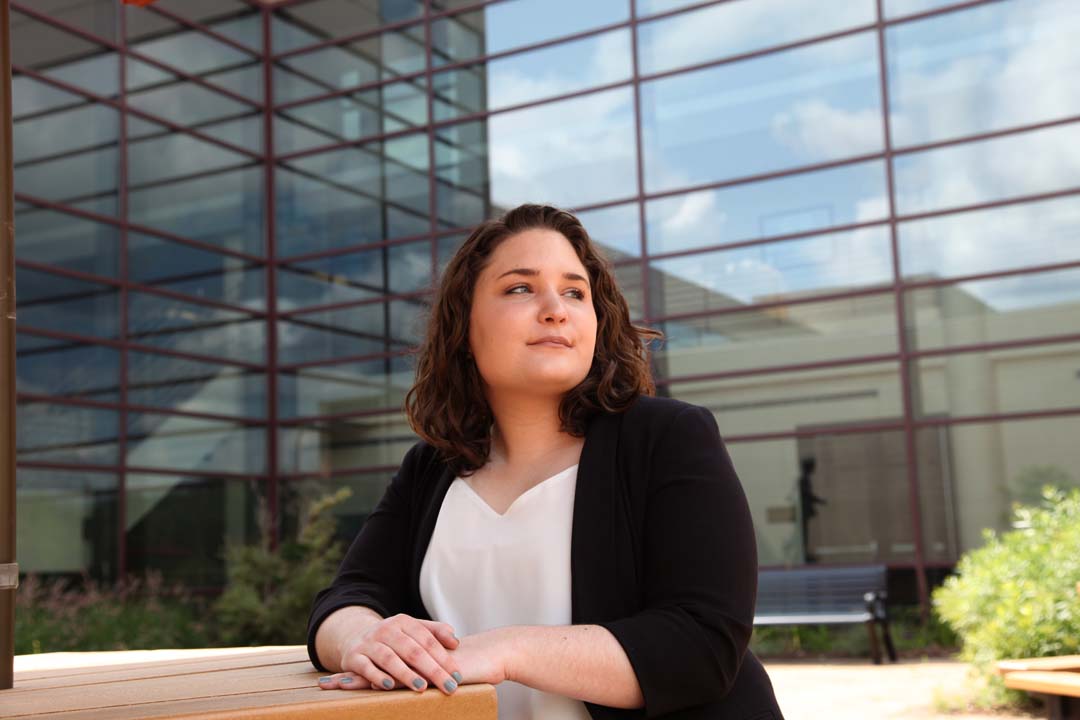 Haley Monaghan thought she wanted to be a lawyer, but the thought of going back to school after her undergraduate degree wasn't appealing.
"I really didn't want to go back to school," declared Monaghan. "So, I took a year off."
That year was a defining one for her. She spent the break working with her grandfather, an attorney, to see if a legal career was what she wanted to do for a living. When Monagham was younger, she remembers following him around and really looking up to him. Now she had the chance to see what lawyering was really all about, alongside her grandfather.
"My grandfather helped so many people," reflected Monaghan, and I wanted to follow in his footsteps. I think serving your community is really important, and being a lawyer is a great way to give back to the community."
She ended up taking the Law School Admissions Test that fall, then enrolled at WMU-Cooley Law School in January 2017. She chose WMU-Cooley because it allowed her to start right away she said, and she didn't want to wait, or waste, another year.
GETTING OUT OF THE COMFORT ZONE
Monaghan recalls feeling lost at a large university during her undergraduate years. There were so many people and she felt as though the years would go by never really knowing her professors or talking to other classmates. She didn't want to make the same mistake in law school.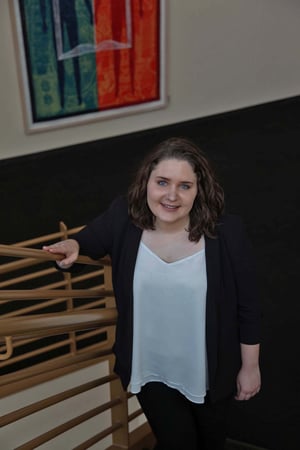 "I wanted to go to a smaller school to force me to get to know the professors and talk to my classmates," stated Monaghan. "I met a lot of professors at Cooley. Even though I didn't raise my hand much in class, I learned how to make my voice heard in smaller classes. It's the supportive environment at WMU-Cooley that has set me up for opportunities I might never have taken before. One of my professors, Professor Lauren Rousseau, knew that I had participated in the Pro-bono Bankruptcy Project, and she thought that the Mid-West Regional Bankruptcy Seminar in Cincinnati would be a good fit for me."
With her growing confidence, Monaghan thought 'Why not.' That little nudge was all it took for her to apply, and then to win the award - an award only a few law students can say they won.
Although traditionally more comfortable in familiar surroundings, Monaghan headed to Cincinnati by herself to take part in the Mid-West Regional Bankruptcy Seminar in August 2019. She had never been to the city before, but she was looking forward to putting herself out there and networking with attorneys in the field.
The three-day conference was something she will never forget. She not only learned a ton about the intricacies involved in the field of bankruptcy, she also participated in several events.
"It really was an incredible opportunity for me," stated Monaghan. "Not only was I able to take advantage of taking part in some fun events, I also got to meet and hang out with some pretty cool people."
FACULTY MENTORS
Feeling like she was a priority was not something Monaghan was expecting in law school, given her experience in her undergraduate years. But that's what she found was so great about Cooley Law School.
"I find it crazy that my professors know me, they know my face, and they know my name. That's definitely a different experience than what I had at a larger school. Here, the professors are always available at any time of the day. If I have a question or if I want to talk about my career, or just any life issue, they are there to talk with you.
"I also am a teaching assistant this semester for Pretrial Skills," continued Monaghan. "For me, it's hard to imagine that I not only know my professors, but am also in class assisting them. That's another thing I learned. Professors are people too. They have other passions and work they do. They're like mentors to me, just like my grandfather."


Monaghan loved working with her grandfather at his office, but she knows that she needs to figure out her own path. For her, the professors and her classmates are helping her do that through a larger support system. In spite of not knowing exactly how she is going to use her law degree to help people, she does know that learning different areas of the law, becoming familiar with those areas, will allow her to serve anyone in her community, no matter what area she pursues as a career.
APPRECIATE AND RECIPROCATE
No matter where her legal career takes her, Monaghan has two words she wants to live by; appreciate and reciprocate. To appreciate the opportunities given to you and to make sure you reciprocate by giving back.

"I think I feel really lucky to have the experience to come to Cooley and I think that's why a lot of students feel like they want to give back once they graduate. Everyone has a different story, and we get to learn about each of their stories. For us, we feel that when you receive such a great opportunity to be with so many diverse students and faculty, we want to give back in our legal career, as do I."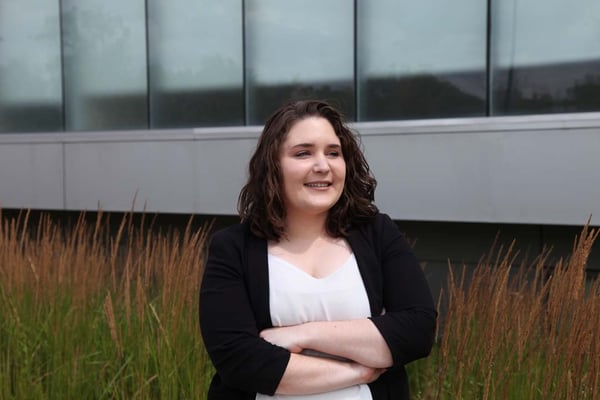 Monaghan's life story took a turn at age five when she learned she had muscular dystrophy. No one else in the family had it, including her twin. Growing up, she didn't know any other kids with a physical disability.
It was when she had the opportunity to go to muscular dystrophy camp through the Muscular Dystrophy Association, that she first got to meet other people with many kinds of disabilities. It was the first time she felt like she wasn't alone and "everyone's normal here." She even was able to be a camp counselor.
It's the encouragement of her family, and everyone along her journey, that she is passionate about a legal career. She says it's the backbone of why she wants to give back.

"I have good days and bad days,"said Monaghan, "but I always try to find the good out of that. That's why I am so appreciative of the people here at Cooley. They are so supportive. It doesn't matter that you have a disability. They hear you, and they want you to succeed just as much as anyone else.
Now that she has graduated, magna cum laude no less, she is looking forward to making a difference in the lives of others as an attorney.
"I think disability has many faces. And a lot of people just think disability is someone in a wheelchair. The wheelchair is only a symbol. But disability looks like many different things. There are so many people that you engage with that probably have some sort of disability where they needed help in some way. I believe my experience living with disability gives me a unique perspective and vantage point to help others."