Dinah Lynch: Flexible J.D. Schedule Options Made Cooley a Perfect Choice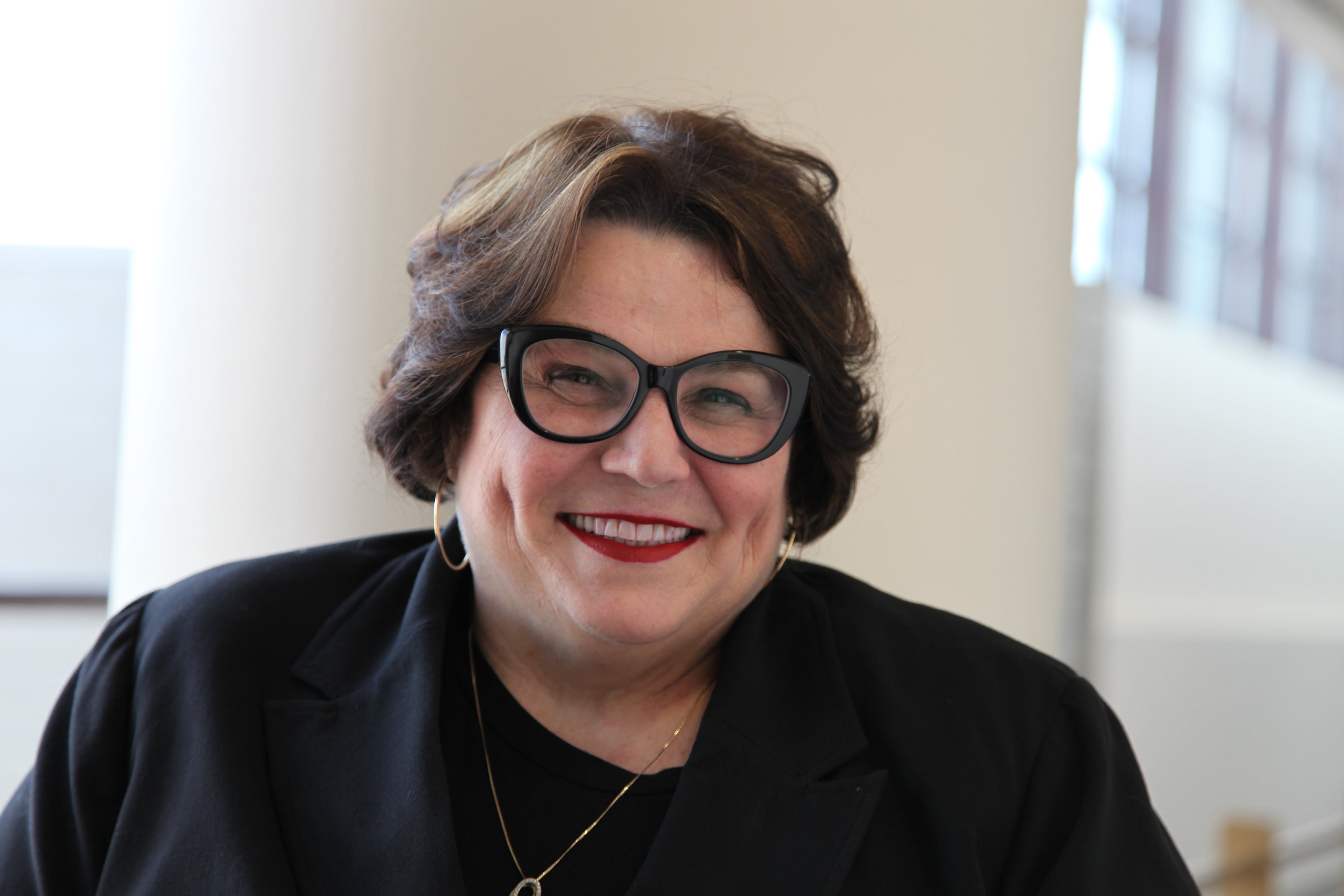 When Dinah Lynch applied to law schools, Cooley was her first choice. The decision was an easy one for her. She had looked at other schools in Michigan, but none offered classes that allowed her to work around her schedule. At Cooley, Lynch was able to start classes around 6:00 p.m., in their evening program, and keep her full-time job as well as all benefits. That was very important to her.

"I have to say, when I received my acceptance letter from Cooley, I actually cried, I was so happy," shared Lynch. "It was so moving to me that a school would take an older student and allow them to come into a classroom and fulfill a dream. Even thinking about in now, I feel it's such a great opportunity for anyone who is looking at starting a career in the second half of their life."
Fairness and Justice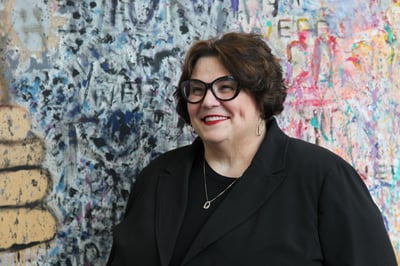 Like many in the legal field, Lynch says she always wanted to be an attorney so she could make a difference in people's lives. She wanted to have the opportunity to stand for what she believes in and for what she thinks is right - to help others, to have fairness and justice. She credits her mother, brother and sister as the people who really inspired her to pursue her dream, and for always being there to support her.
Working full-time, Lynch still managed to take enough classes, part-time, in the evenings and on the weekend, to finish in only four years, giving her the ability to graduate and start practicing law sooner. She is ecstatic about the possibilities.

"During law school, I worked in the Estate Planning Clinic - that's a program in which we work as interns with an attorney who's our supervisor, and we meet with clients," explained Lynch. "We complete all of the estate planning documents, like drafting wills, trusts, lady bird deeds, and the like, for a client, which is provided to our clients free-of-charge. Yet the work is very much like we are running our own Estate Planning business. I believe this experience gives me the tools I need to leave here and immediately start my own Estate Planning practice. I think that's very rich."

Another skills program Lynch says was unique and exceptional to her was the law school's Summer Skills Academy. She explained that law students gather over a weekend to learn negotiation, pre-trial skills, and trial skills, and each student takes a case from the very beginning through trial.
Older and Wiser

With a background in Fine Arts, having both a bachelor's degree and a master's, Lynch acknowledged that her first career was very rewarding, but law school was the dream, even though it came later in life. But Lynch discovered that being an older student really had many advantages.

"I found that I was able to draw from all of my life experiences, and bring an entirely different perspective into the classroom," stated Lynch. "Some students were younger, some students were older, but together we could bring the conversation to a much higher level. It was very much like the real world. It made me a better student. I think that's a blessing."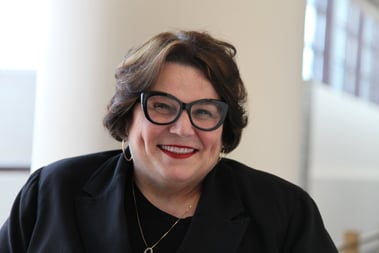 Lynch also felt the teaching and the integrity of the professors was exceptional, both in and outside the classroom.
"This isn't a faculty that you go into the classroom and it's just full-on lecture the entire time," clarified Lynch. "It is a class where there is hands-on experience, you're drawing from society, you'll talk about current events of the day, you'll apply those to the current law and the professors are always willing to work with you, nights, weekends, or whatever hour of the day.
"This is really an education that is welcoming and opening to all students and they want you to succeed. They are willing to spend the time with you to ensure that you do succeed. I've never once had a teacher say they wouldn't meet with me at any time of the day or night. I think that's incredible."

Dinner Conversation
One of the things Lynch says she loves about her family is that they are constantly talking about current events, what's in the news, and always have a discussion around the table. Even though the conversations can get very heated, she says there's always a sense of fairness at the core.
"We always have very passionate conversations, but that's how I was raised," smiled Lynch. "But I was also raised with a sense of fairness, and a sense of doing what is right, and standing up for someone even if it isn't the popular opinion. The idea that it's the 'right choice because it's the right thing to do.' And I find that the law fits very nicely with that philosophy."
"The right thing to do was something we heard every day in the classroom," continued Lynch. "Every professor always touched upon your personal integrity, your honesty, and that whatever comes out of your mouth must be truthful, and transcend everything we do in our lives. So the talk around my dinner table is always about doing what's right, not just siding with what is popular. I think Cooley instills in us the philosophy of high integrity, honesty and doing the right thing, and using the degree to find ways to take on injustices.