Brittany Lindsay: COVID-19 Hero of Tampa Bay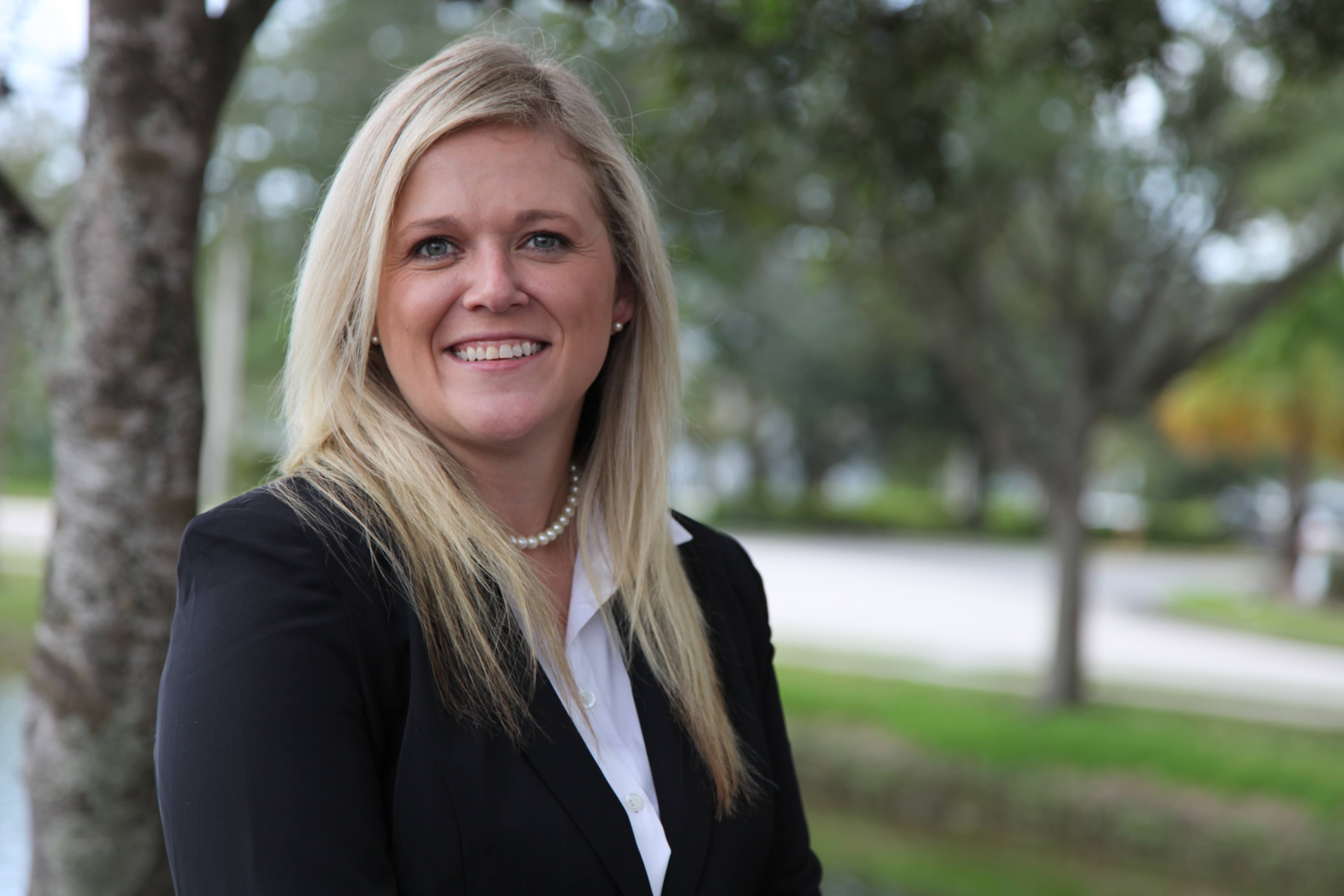 Tampa Mayor Jane Castor may have named Cooley student Brittany Lindsay a COVID-19 Hero of Tampa Bay, but her hero status started well before 2020.

In March of 2020, Lindsay was a Senior Program Director at the local YMCA supervising the Office of Youth Development. She was responsible for essential workers' children. When daycare shut down, it was her immediate responsibility to make all daycare options safe for the children of essential workers, like police, firefighters, and those in the military.

In essence, Lindsay became an essential worker tasked to help pave the way for essential workers and their families.
Where did this passion to help children come from? It was an experience she had as a teenager that impacted her so much that it has guided her into the person she is today.

"I was 17, working at summer camp," remembers Lindsay vividly, "when a nine-year-old girl named Jessica just came up to me and asked me if I could be her mom. I was shocked. I didn't have a house. I didn't even know what it was like to be an adult, but my heart swelled to think that this tiny little human wanted me to care for her."

That experience for Lindsay left an indelible impression on her. For her, it clearly showed the gaping holes in the lives of young people – holes she has diligently worked to fill ever since.

In learning everything she could surrounding child advocacy; Lindsay has made some incredible connections over the years. She has learned much from some outstanding mentors, including a guardian ad litem family law attorney who inspired her to follow her passion.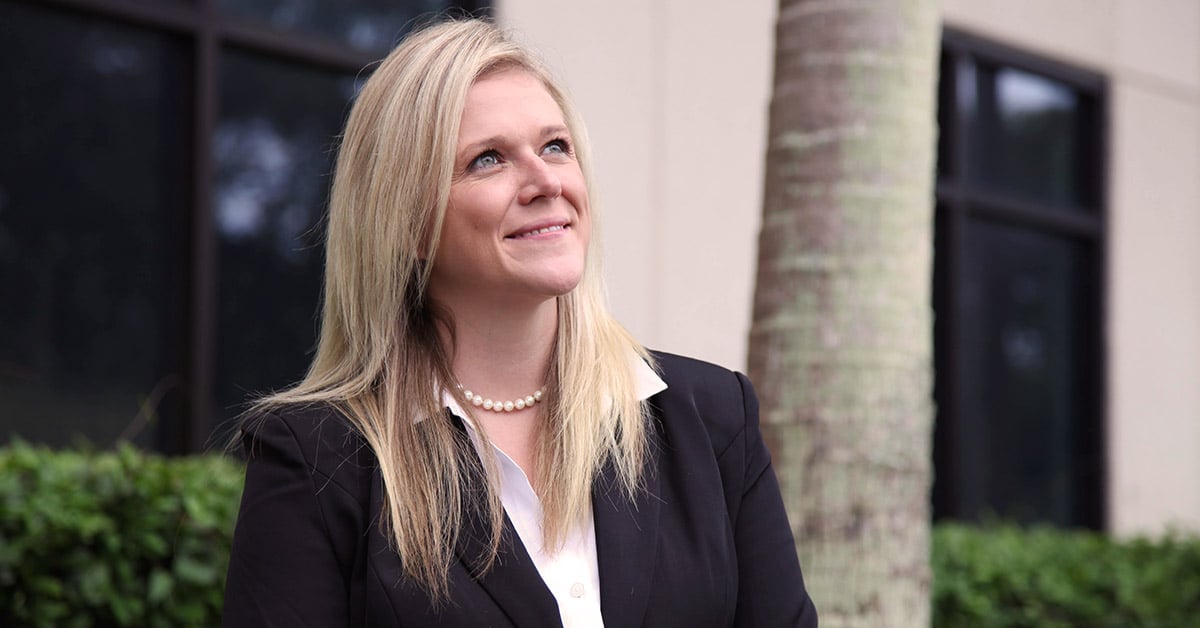 REFLECTING ON PAST TO FIND FUTURE
As the first in her family to get an advanced degree, she knew there was going to be much to learn to get to square one in law school.

"Neither of my parents were in professional fields, so aspiring to be an attorney was unheard of and a real challenge to carve my path," recalled Lindsay. "I knew I would have to find mentors and people that could connect me with the kind of support I would need. My ability to shadow someone and finding needed encouragement was the difference maker. I never had any problem putting in the work; and it was my ability to overcome barriers that helped unlock some doors."

In addition to following her passion to pursue a legal career, Lindsay also serves as a therapeutic foster parent.

"I've always tried to find the right way to help," explained Lindsay, "whether it be through adoption or fostering children. In doing this I've noticed that help has always seemed to tie back to the law. For instance, I remember staying up late at night reading court documents for teenagers that were coming through my home so I could make good decisions for them and to advocate for them the best I could."
LAW SCHOOL SUPPORT MEANS SUCCESS
With her career path pointing to getting a law degree, Lindsay started looking into options in the area. The first thing that stood out to her about Cooley was the law school's flexible scheduling options. That was going to be critical for her to succeed in law school. She needed a law school that bent in favor of its students.

"I have a really great friend at a neighboring law school who is also a working mom. In making my decision, it was about what school would allow me to be most successful and still cater around the other priorities in my life, including my husband and daughter.

"I know that law school needs to be one of your very top priorities, but when you're caring for a child, that has to be your number one priority."

Lindsay's law school decision was becoming clear. Cooley's schedule allowed her to choose full-time or part-time classes, unlike neighboring law schools.

"Here I can take six credit hours one semester if I need to and 15 the next if I want to go faster," explained Lindsay. "I get scholarships year-round, where other law schools you don't."

That was the decision-maker for Lindsay. Everything added up to Cooley Law School being the perfect match for her legal education.

She discovered the Cooley added value, though, once she started law school. The support she received from the professors and staff was a huge bonus for Lindsay. She also was impressed with the family atmosphere and the sense of community among her peers.

"There are traditional students at Cooley, but many law students also have children, like me. There is such a great range of people. Everybody feels supported and at home. I also have found that the Academic Resource Center is incredibly helpful to students."

That support has turned into success for her.

"My mentor, Professor (Amanda) Fisher, has just been amazing," exclaimed Lindsay. "She's given me the opportunity to be a Research Assistant and led me down the path of becoming a Dean's Fellow. I am so grateful for that opportunity. She even sat with me every week for an hour to help answer my questions about law school. There's so many questions and she's been there to answer everything."

Beyond the accessibility of the faculty and staff, Lindsay recognizes that that kind of support stems from the unwavering institutional support of leadership.

"What really impresses me about Cooley is President McGrath," states Lindsay. "I think that since he's stepped into the university, he has made all the right decisions to transition Cooley from where we were to where we're headed. I think that – especially with my time with Professor Fisher – I've understood that Cooley fills a gap in education that most law schools won't serve, non-traditional students. They are making every effort to ensure every student succeeds."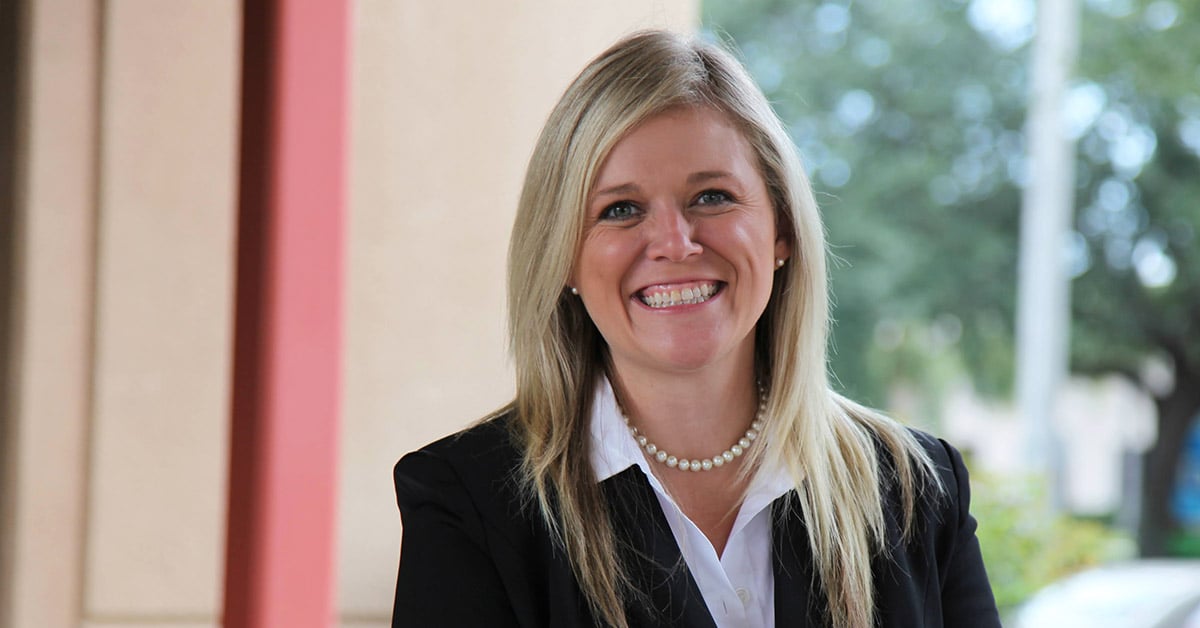 BRINGING IT ALL TOGETHER
Before her decision to pursue a legal career, Lindsay was a stockbroker, working in finance and financial planning.

"I am looking to use some of those skills, along with my experience in business, to tie into my legal background to help children and families. I want a career that could really bring it all together."

"That's what I ultimately want to do," stated Lindsay. "I want to work as a family law attorney so I can truly be an advocate for children, especially in the case of divorce. Children should always be put first. I am looking for all the ways I can best serve children through understanding our legal system to the fullest."

For Lindsay that translates into many opportunities, including possibly taking over the firm of her mentor once she gets her legal legs firmly on the ground. Clearly, Lindsay will find a way to be the best advocate to her clients, and that likely will mean being a hero to children.