Alfred Thompson Denning--England's Lord Denning to the legal world—died in the final year of the 20th Century at the age of 100. Before retiring in 1982, he had served on the bench for 38 years, the last 20 as Master of the Rolls, the head of England's Court of Appeal. At a memorial service held in Westminster Abbey, the Lord Chief Justice of England hailed Denning as "the best-known and the best-loved judge in the whole of our history."
Lord Denning was most renowned for his clarity of expression. His judicial opinions (the English call them "judgments") were regarded as models of lucidity. He wrote in short, crisp sentences intended to make the law accessible to lay people. A biographer referred to his writing style as "pungent English." Many law students encounter their first Denning opinion in Contracts in a case involving Anglia Television's suit against the American actor Robert Reed for backing out of an agreement to star in a made-for-television movie. Lord Denning sets the stage in the opening sentences of his opinion:
On their respective sides of the Atlantic, both England's Lord Denning and our own Justice Cardozo were beloved for their storytelling style of opinion writing. In his book Style: Toward Clarity and Grace, Joseph M. Williams explains the appeal and effectiveness of telling stories as a form of communication:
Stories are among the first kinds of continuous discourse we learn. From the time we are children, we all tell stories to achieve a multitude of ends--to amuse, to warn, to excite, to inform, to explain, to persuade. Storytelling is fundamental to human behavior. No other form of prose can communicate large amounts of information so quickly and persuasively.
Unfortunately, many judicial opinions begin in a way that seems deliberately designed to obfuscate. Take the opening paragraph of an opinion that all law students study, Hawkins v. McGee (the "Hairy Hand" case made famous by The Paper Chase):
Assumpsit against a surgeon for breach of an alleged warranty of the success of an operation. Trial by jury. Verdict for the plaintiff. The writ also contained a count in negligence upon which a nonsuit was ordered, without exception.
What is THAT all about?

Or take the opening sentence of another Contracts case most law students encounter, Morrison v. Thoelke:
Appellants, defendants and counter-plaintiffs in the lower court, appeal a summary final decree for appellees, plaintiffs and counter-defendants below.
Who cares?

Is it any wonder that beginning law students come to class anxious and confused? The case method of instruction requires them to prepare for class by reading--unaided except for an ever-present law dictionary--judicial opinions selected from what has been called "the largest body of poorly written literature ever created by the human race" (John Lindsey, writing in the New York Law Journal).

To succeed, law students must understand, and then be able to recall, the cases that they are assigned. Writing in the newsletter Perspectives, Professor Williams explains that the storytelling form of expression is an aid to both understanding and recall:
The clearer any story seems to any reader, the more easily that reader will understand it. The more easily that reader understands your story, the longer and more clearly he or she will remember it.
Similarly, Deborah Schwedemann and Christina Kunz, in their book Synthesis: Legal Reading, Reasoning, and Writing, encourage law students to approach cases as if they were fables. "Fables consist of two components: the story and its moral, which suggests an outcome for similar stories occurring in the future," they write. "Cases, too, contain a story and a moral…. " That approach is a good strategy, not only for novice law students, but also for the drafters of judicial opinions.

The case method has been firmly entrenched in American law schools for over 100 years. Despite perennial student complaints, it will continue to be a mainstay of the first-year curriculum for generations to come. If more appellate judges would adopt the Denning/Cardozo style of telling memorable stories, perhaps law students would actually enjoy doing their homework.
---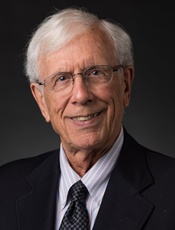 The author, Otto Stockmeyer, a former judicial law clerk, is a Distinguished Professor Emeritus at Western Michigan University-Cooley Law School. His series, "Beloved Storytellers," is adapted from an article he wrote for the Thomas M. Cooley Law Review. His previous WMU-Cooley blog posts are available here.