In England, Lord Denning was hailed at his death as "the best-known and the best-loved judge in the whole of our history." This tribute was due at least in part to his storytelling style of opinion writing. Are there American judges with a similar flair for storytelling? Surely one is Justice Benjamin Cardozo of the New York Court of Appeals (1914-1932) and United States Supreme Court (1932-1938).
It has been said that American law school casebooks contain more opinions by Cardozo than by any other judge. This is not only because his opinions moved the law forward, but also because of Cardozo's ability to write with clarity and style. His biographer said of Cardozo that, "He was fascinated by language and its ability to convey thought in striking fashion." And that "his work affected law everywhere in the common-law universe."
Two of Cardozo's most famous opinions are MacPherson v. Buick and Wood v. Lady Duff-Gordon. MacPherson is regarded as Cardozo's most influential opinion and is the only case reprinted in every American casebook on Torts. Wood is one of Cardozo's best-known Contracts opinions. Here is the curtain-opener in MacPherson:
The defendant is a manufacturer of automobiles. It sold an automobile to a retail dealer. The retail dealer resold to the plaintiff. When the plaintiff was in the car it suddenly collapsed. He was thrown out and injured. One of the wheels was made of defective wood, and its spokes crumbled into fragments.
And this is how Cardozo introduced the defendant in Wood:
The defendant styles herself a creator of fashions. Her favor helps a sale. Manufacturers of dresses, millinery, and like articles are glad to pay for a certificate of her approval. The things which she designs, fabrics, parasols, and what not, have a new value in the public mind when issued in her name. She employed the plaintiff to help her to turn this vogue into money.
In explaining his opinion-writing style, Cardozo emphasized the importance of facts. "Let the facts be known as they are, and the law will sprout from the seed and turn its branches toward the light." He also cautioned against unnecessary specificity. "There is an accuracy that defeats itself by the over-emphasis of details." In other words, don't let stray facts get in the way of a good story.

In their study of cases, law students tend to brush past an opinion's facts to get at a rule that they can copy into their course outline. But students need to develop fact-sensitivity for, as Cardozo acknowledged, it is the facts that generate rules and govern outcomes--and serve as issue-triggers on exams.

Several admirers have lauded Cardozo' s opinion style as "poetic" prose; the opening sentences in Wood have the cadence and quality of blank verse. Judge Richard Posner, in his book Cardozo, A Study in Reputation, praises Cardozo's opinions for the drama and clarity of their statements of fact. They have, he writes, a charm that is "at times theatrical and even musical." (However, a cynic has postulated that Cardozo' s opinions are easier to set to music than practice law by. Torts students who struggle with Cardozo's notorious opinion in Palsgraf v. Long Island Railroad will probably agree.)

This ability to write in a clear, direct, storytelling style helps explain why, like Lord Denning in his country, Cardozo has been called "America's best-loved judge."

Coming up in Part Three: "The Appeal of Storytelling." Missed Part 1? Read it here.
---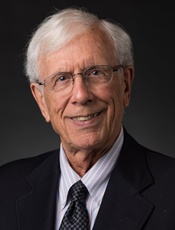 The author, Otto Stockmeyer, a former judicial law clerk, is a Distinguished Professor Emeritus at Western Michigan University-Cooley Law School. His series, "Beloved Storytellers," is adapted from an article he wrote for the Thomas M. Cooley Law Review. His previous WMU-Cooley blog posts are available here.