Beloved Storytellers (Part One): Denning the Master Storyteller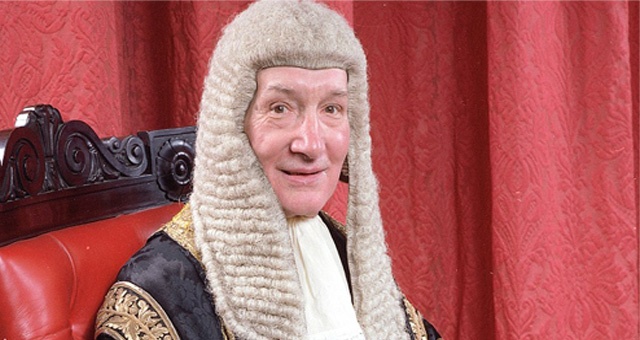 Alfred Thompson Denning--England's Lord Denning to the legal world—died in the final year of the 20th Century at the age of 100. Before retiring in 1982, he had served on the bench for 38 years, the last 20 as Master of the Rolls, the head of England's Court of Appeal. At a memorial service held in Westminster Abbey, the Lord Chief Justice of England hailed Denning as "the best-known and the best-loved judge in the whole of our history."
Lord Denning was most renowned for his clarity of expression. His judicial opinions (the English call them "judgments") were regarded as models of lucidity. He wrote in short, crisp sentences intended to make the law accessible to lay people. A biographer referred to his writing style as "pungent English."

Many law students encounter their first Denning opinion in Contracts in a case involving Anglia Television's suit against the American actor Robert Reed for backing out of an agreement to star in a made-for-television movie. Lord Denning sets the stage in the opening sentences of his opinion:
Anglia Television Ltd. were minded in 1968 to make a film of a play for television entitled "The Man in the Wood." It portrayed an American married to an English woman. The American has an adventure in an English wood. The film was to last for 90 minutes. Anglia Television made many arrangements in advance. They arranged for a place where the play was to be filmed. They employed a director, a designer and a stage manager, and so forth.
Due to Denning's storytelling style of writing, the reader immediately understands the setting for the lawsuit. Law students can see the issue coming: May Reed be held liable for expenses that Anglia incurred before he had agreed to be the leading man?

A Canadian law professor, Cameron Harvey, read every one of Denning's judgments in preparing an article on his distinctive writing style. Here are the opening lines of some of Professor Harvey's favorites. See how quickly the reader is drawn into the story:
To some this may appear to be a small matter, but to Mr. Harry Hook, it is very important. He is a street trader in the Barnsley market. He has been trading there for some six years without any complaint being made against him; but, nevertheless, he has now been banned from trading in the market for life. All because of a trifling incident.

Broadchalke is one of the most pleasing villages in England. Old Herbert Bundy, the defendant, was a farmer there. His home was a Yew Tree Farm. It went back for 300 years. His family had been there for generations. It was his only asset. But he did a very foolish thing. He mortgaged it to the bank. Up to the very hilt.

Mr. Deeble has a milk round. He sells milk to people at the doors of their houses. He runs his business from a dairy building where he keeps his equipment, refrigerator, spare milk bottles, and so forth, and a stable where he keeps his horse and float. His round is seven streets adjoining the premises. He does not actually have a shop as ordinarily understood. His lease of these premises is coming to an end, and he wants to stay on there. This depends on whether the premises come within the definition of a shop in the Leasehold Property Act.
In his autobiography, Lord Denning described his approach to judgment writing as follows:
I start my judgment, as it were, with a prologue--as the chorus does in one of Shakespeare's plays--to introduce the story…. I draw the characters as they truly are--using their real names…. I avoid long sentences like the plague, because they lead to obscurity. It is no good if the [reader] cannot follow them…. I refer sometimes to previous authorities--I have to do so--because I know that people are prone not to accept my views unless they have support in the books. But never at much length. Only a sentence or two. I avoid all reference to pleadings and orders - They are mere lawyer's stuff. They are unintelligible to everyone else. I finish with a conclusion--an epilogue--again as the chorus does in Shakespeare. In it I gather the threads together and give the result.
Are there American judges with a similar flair for storytelling opinions? Part Two, "Cardozo's Opinion Style," is coming up.
---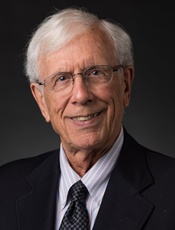 The author, Otto Stockmeyer, a former judicial law clerk, is a Distinguished Professor Emeritus at Cooley Law School. His series, "Beloved Storytellers," is adapted from an article he wrote for the Thomas M. Cooley Law Review. His previous Cooley blog posts are available here.