A Lesson in International Relations Strikes Close to Heart and Home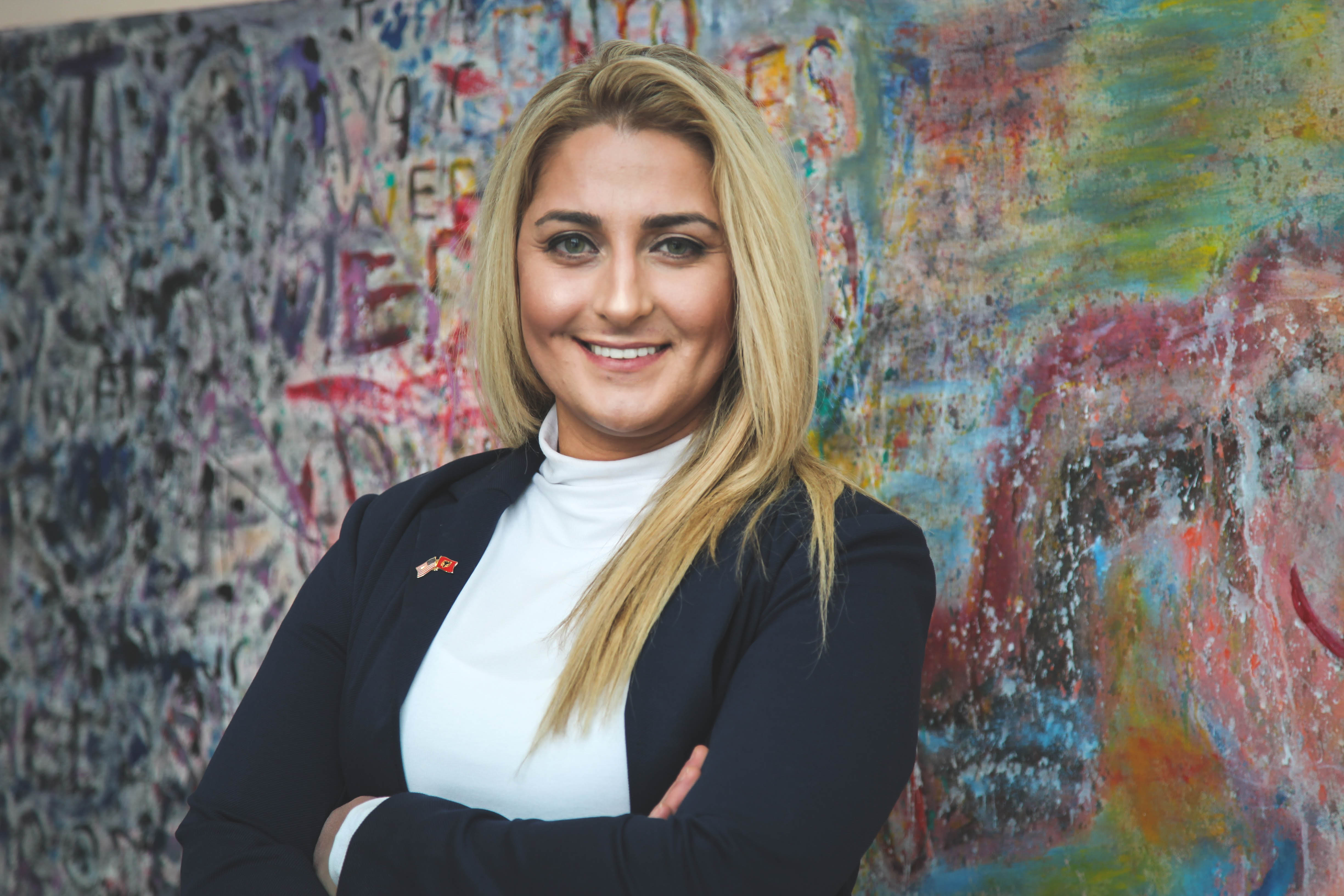 The United States is a melting pot, blending and melding people of all ethnicities, faiths, and geographic origins. For some who come here looking for a better life, their pasts are so painful, they must be left behind. Others are rooted in both the old country and the new, hoping to extend America's system of democracy and justice to places torn by war and violence.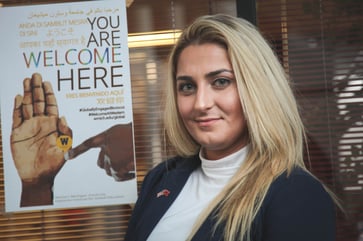 Laura Ivezaj, although born here, fits the second description to a T. As a first-generation Albanian American and third-year WMU-Cooley Law School student, Ivezaj has known she wanted to go to law school since elementary school, thanks to a local judge with a flair for the dramatic.
"This judge would hold classes right in our elementary school about drunk driving or whatever subject was important in the community. She put on performances, even bringing in police officers and doing live sentencing," recalled Ivezaj. "It really inspired me to want to go to law school."
Ivezaj attends WMU-Cooley's Auburn Hills campus on evenings and weekends, and works full-time for a law firm. The flexible schedule provided through WMU-Cooley's Weekend Program is one of the reasons she chose to enroll there.
"I didn't want to give up my job at a really good law firm, and WMU-Cooley allows me the leeway to make school fit my schedule," she said. "For example, I was able to take the summer weekend classes and wipe out nine credits right there while still working. I really appreciated that."
This freedom to achieve her dream is something Ivezaj realizes is a gift, and one for which she is very grateful, especially considering her parents were both born in war-torn Albania. For millennia, the area now known as Albania has been annexed, overrun, seized, controlled, and occupied by other nations, keeping it in a near constant state of economic, political, social, and civil unrest. Today, Albania is a U.S. ally, a full member of NATO, and is working through diplomatic channels to become a part of the European Union. Ivezaj is very aware of how far Albania has come and looks forward to a happier future for the country.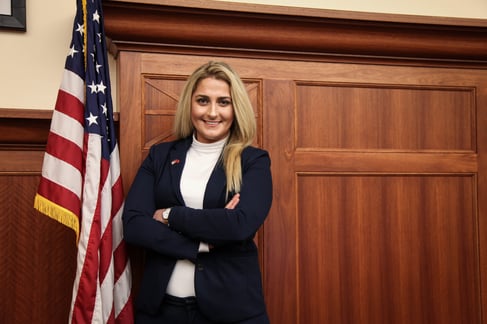 "Since WWI, the Balkan region has been known as a war zone and very unstable," said Ivezaj. "I was alive during the Kosovo War in 1999, and was amazed by how the U.S. handled the genocide and within a few months ended a decade-long war. I have a lot of appreciation for the United States; it is a bond I formed being both Albanian and American. I have the best of both worlds."
One of the key accomplishments Albania is trying to achieve is a democratic and judicial form of governance like the one operating in the United States. In November 2017, Ivezaj had the rare opportunity to be part of that experience by attending international relations discussions between the country of her birth, and the country of her ancestors. Not only was Ivezaj able to observe, she was invited to take part, something she said was an amazing experience.
"An Albanian Day in Washington D.C. was historic because it was held on the 105th anniversary of Albania's independence," noted Ivezaj. "The first day we were invited to a reception at the Albanian Embassy and were able to meet the Albanian Ambassador and other diplomats, as well as other participating students and their parents."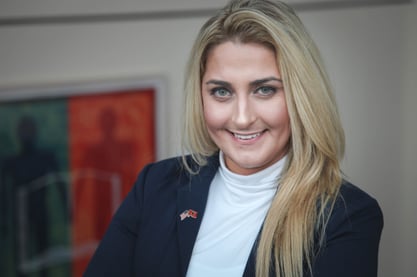 Being in an embassy and rubbing elbows with world leaders was pretty exciting, said Ivezaj, but not nearly as eye opening as what she experienced on the second day of the event.
"We began with the Atlantic Council, a Washington D.C. think tank, where we focused on NATO and its policy and vision, which is probably one of Albania's most prominent memberships," said Ivezaj. "We also met with representatives from the U.S. Department of State and then I learned that the emphasis was on creating a judicial system in Albania modeled on the U.S. system. Until then I didn't realize it was the top issue for Albania. To see the domino effect a clean judicial system has on an economy, on tourism, on infrastructure; that's why I went to law school."
Ivezaj plans to graduate in August 2018 and take the Bar exam in 2019. Ahead she sees great opportunity, as close as her local community, or maybe even working in national or international relations.
"After this program, I really realized what I can do with a law degree, and it reaffirms my decision to go to WMU-Cooley Law School."