Chanelle Manus: Playing the Field in the NFL and Sports Law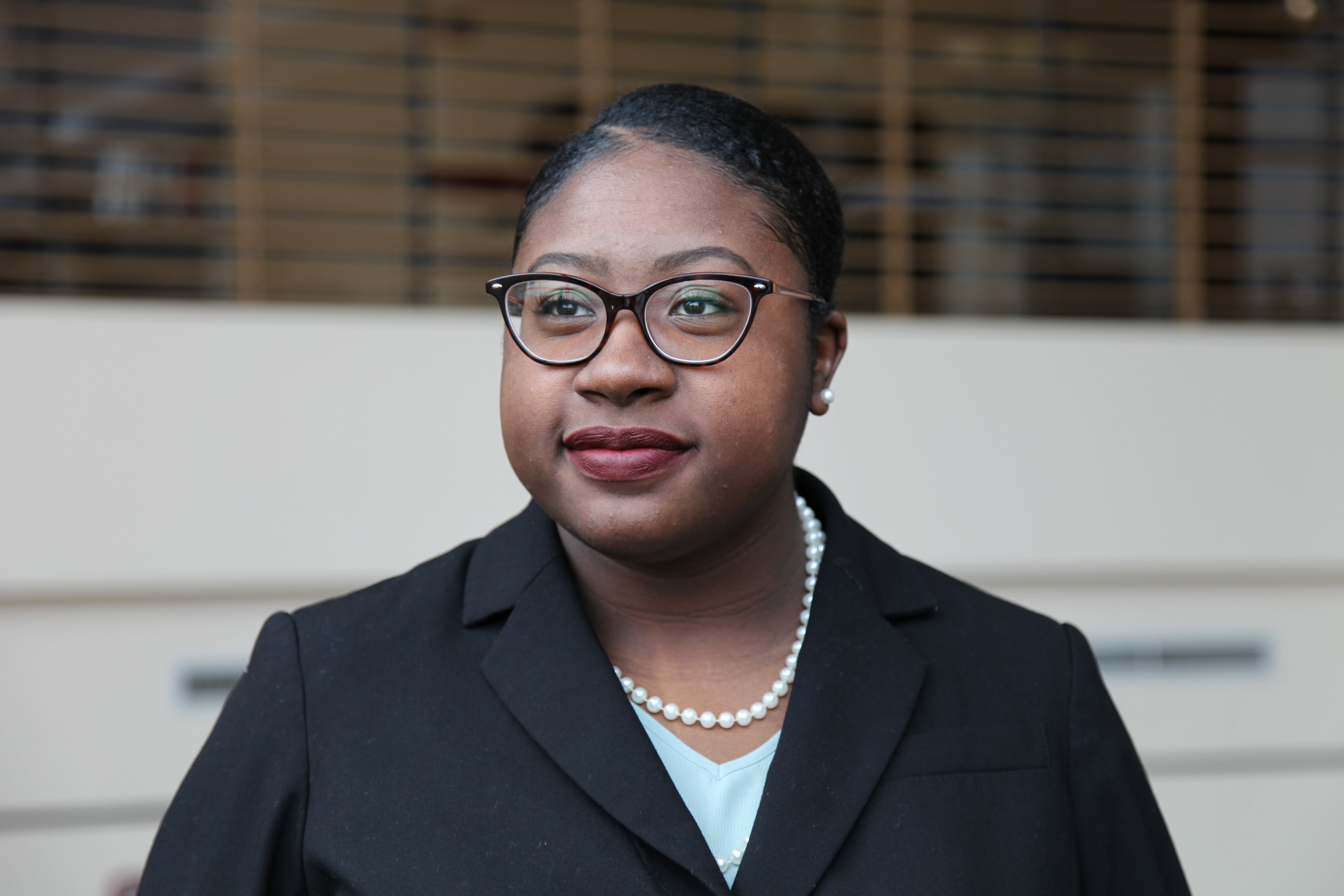 Cooley graduate Chanelle Manus grew up watching a lot of sports on TV, mostly because she knew that was a great way for her to spend time with her dad. He was very interested in sports, and she always wanted to be just like her dad.
"I knew that was something that I could talk to him about," smiled Manus, "I did as much as I could to learn about all the sports he was interested in; golf, basketball, and football. Football especially stuck out to me, probably because it was so physical; there's contact in every play. I developed a real love for the sport."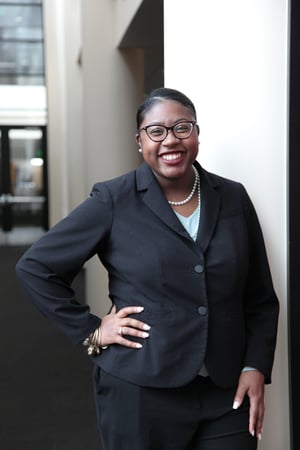 It was that love for football that gave her the opportunity of a lifetime while in law school at Cooley's Auburn Hills campus. Manus was selected as one of 50 participants out of a field of 400 women to attend an NFL summit during the 2018 Pro Bowl weekend in Orlando, Florida. It was an experience of a lifetime.

"It was a phenomenal experience," raved Manus. "We were able to talk to industry leaders and women who were trailblazing in NFL operations. Just being there was really amazing. I left the conference feeling like, 'I can really do this.' They were open to answering questions and sharing their experiences candidly. They even encouraged us to contact them about helping us get into the field!"

Manus learned from experience that there are plenty of career options to consider on the football operations side, she learned football administration, player personnel, and player development. Participants learned from football industry veterans how to help players get acclimated to a new city, assist them with off-field issues, coaching strategies, and Xs and Os. They were also introduced to the art of breaking down film and taught what to look for when evaluating talent and scouting future opponents.

"I think my favorite thing about the summit was meeting so many completely different people, in such a short amount of time, who all had the same interests," stated Manus. "I didn't feel alone anymore. There are lots of women trying to break into the football operations world. Everyone there, all 50 women, were just as dedicated, just as passionate, just as hungry as me."

Law Degree Opens Doors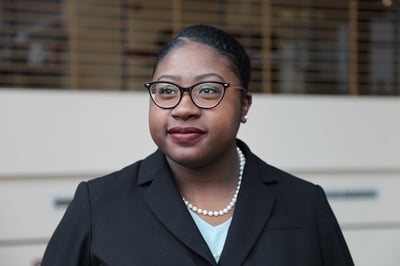 "I just had a feeling that I needed to go," said Manus about why she chose law school. "I was working a job, a great job, but I knew I wanted to do so much more. I knew that a law degree would open up many more doors for me, and offer so many different opportunities. Cooley had a great rolling, year-round admissions policy that allowed me to jump in when I was ready.
"I've actually been thinking about law school since I was nine years old. I knew even then that I wanted to be an attorney. I realized that it was my time."
That was it. Manus started at Cooley as soon as she could, despite not being certain how she might fit everything in.
Focusing on writing skills and learning how to "learn the law" was critical for Manus, and once she cleared that hurdle, things got easier. She got involved. First, with the Sports and Entertainment Law Society, for which she was elected president. Then she got involved in the Environmental Law Society and the Black Law Students Association. She traveled to different legal conferences, including The Black and Entertainment Sports Lawyers Association in Cabo San Lucas, Mexico, and The Sports Lawyers Association in Denver, Colorado, where she met Amy Peterson and other sports law attorneys.
Experience and Networking
"I don't think of myself as a bookworm," laughed Manus. "I'm a person who likes to be around people and build meaningful relationships. Now that I've graduated, my next step is to do more career networking and gain some valuable experience. I know that I ultimately want to work in the sports arena, and that can be anywhere.
"I love Detroit but I'm open to other opportunities," continued Manus. "I've been fortunate to have many mentors. Jon Dykema from the Detroit Lions, Amy Peterson from RISE, which is Ross Initiative in Sports and Equality. My experiences have been extremely helpful in navigating into the industry and advising me on what I need to do to set myself apart from other candidates, and to be an asset to an organization."
Manus will tell you that her family has been her life's inspiration. They set the standard, and she's following it. Education is the clear path to greatness. Her grandmother new that, despite picking cotton as a sharecropper for a living. She found a way to put herself through college, earning both a bachelor's and master's degree. Her mother did the same.
Now it's her turn, but wherever Manus lands in her career she knows that she wants to use her legal background and legal education to help people. She believes that "all lawyers should help people or a company by being a true advocate in coming up with the best outcomes for their client."