Rebecca Pugliesi: Education and Experience Propels Career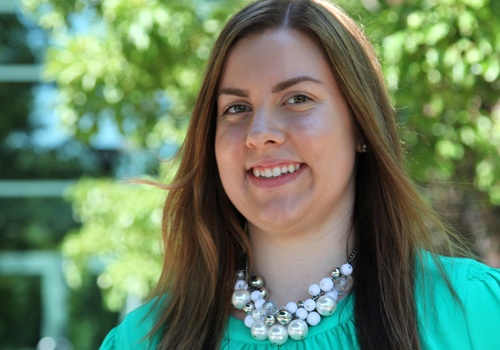 When Becky Pugliesi originally went to Cooley Law School, she figured she would focus on Business Law because her background was in banking and finance. She already had an MBA. It seemed like a natural fit to merge the two. But that changed part way through her J.D. when she attended an event put on by the Tax LL.M. program.
"I kind went on a whim," smiled Pugliesi, "but I found myself listening to a speaker who had graduated from the LL.M. program. He was working at Plante Moran. It was so intriguing to hear about what he did and the kinds of things he got to do on a daily basis.
"Hearing about that was what led me to apply for a tax law internship at Plante Moran. Then my internship experience led me to continue my education through Cooley Law School's LL.M. program.
The other thing that clicked for Pugliesi was she could ultimately leverage her career with a Masters of Law, all while combining her J.D. classes with some of her LL.M. requirements.
"I think one of the other reasons I got turned on to Cooley's LL.M. program was that I was able to roll over some of my J.D. credits into my LL.M. program," exclaimed Pugliesi. "It gave me a great jump start! I was already a few credits in before I even graduated from law school. It allowed me to move my career forward really quickly.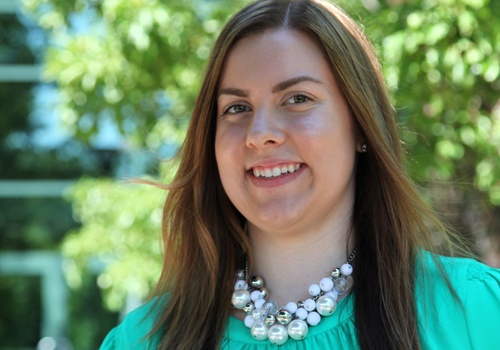 "The flexibility of the program was another essential," stated Pugliesi. "I was just starting out as a new professional, and my schedule was set, but I was able to work my 9 to 5 job, then come home and do the class in the evening or on the weekends.
"I was also able to do the program online, which was great. Plus I liked the variety of people that I got to interact with in the program. I had lots of different classmates, including someone from Oregon and others from the East Coast. I learned a lot from them."
But the factor that really stood out to Pugliesi about the LL.M. program itself was her experience with the faculty.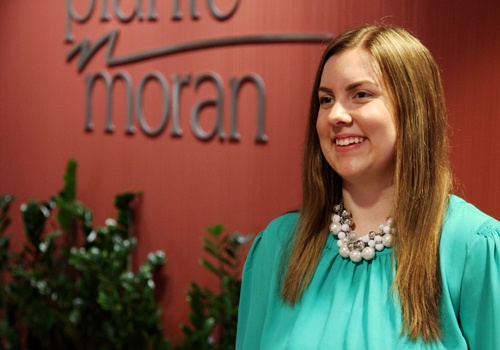 "I think the faculty are amazing," said Pugliesi. "Everyone had great experience and they speak as practitioners. They even include what they are doing on a day-to-day basis in the classroom. It was especially relevant when new tax laws emerged and they would incorporate that into what they were teaching us - I found that to be truly beneficial.
"The faculty have great connections too. I would get calls from the director of the program just letting me know there were job openings, and seeing if it was something I would be interested in or something he could help me with. The professors are great resources - not only from which to learn, but from a career development stand point.
Pugliesi says her experience and her education has really propelled her career.
"I work a lot with mergers and acquisitions here at Plante Moran," said Pugliesi. That isn't something I learned until I was in my LL.M. program. We had classes specifically about that, and about corporate tax, partnership tax and other things. It can all be pretty complicated. I have been able to apply everything I learned in the LL.M. program to my daily job.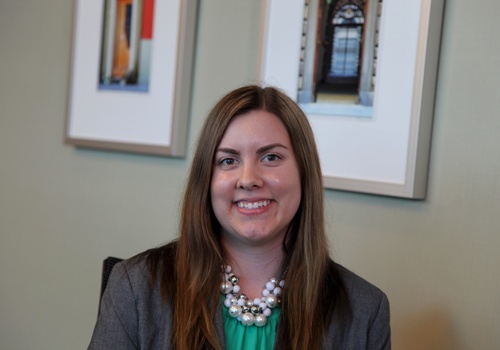 "I love what I do here,"smiled Pugliesi. "I love that it's changing. I love that I get new clients all the time. People are always buying and selling and merging, and I think my favorite part is that it's really proactive. I think that a lot areas of the law are reactive, and I like here that, when the occasional client comes in with troubles that we get to help them. Although I spend much of my time doing structuring and planning, I like spending time with clients to help them see into the future, rather than fixing something that had already gone wrong.