At the end of the day, law school is an investment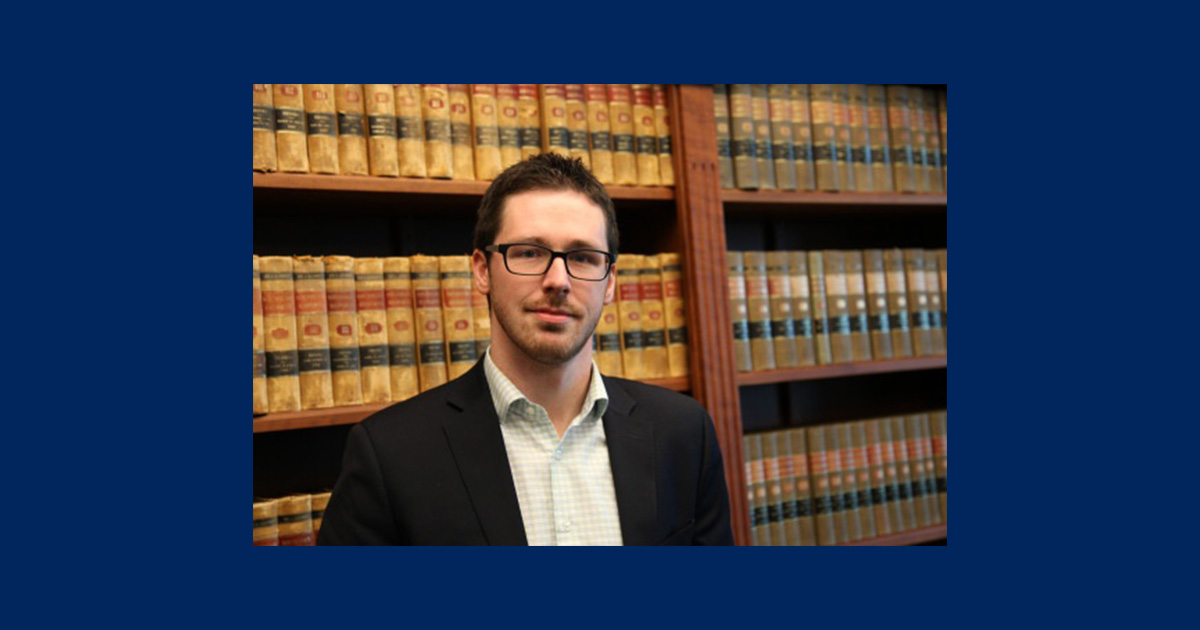 Jason Puscas doesn't believe you should have to choose between a stable family life, post-secondary education and a prospering career in public policy. A self-proclaimed lifelong learner, Puscas is determined to be successful at all three aspects of his life.
"I think there is always a desire to continue your education as you move on with your career and professional life," Puscas said. "Being able to go to law school seemed like a great opportunity to grow professionally."
Since graduating from Grand Valley State University in 2009 with a degree in political science, Puscas has held a number of positions in public policy. He is currently the Director of Government Relations at the Detroit Regional Chamber. He's also pursuing his law degree on weekends, as a student enrolled in WMU-Cooley's Weekend Program.
"When you really think about it, law is a result of public policy and that's an area that I've really fallen in love with as I've advanced in my career," he said.
He wasn't always sure law school was a realistic opportunity.
"As you get older and farther away from your undergraduate degree, your priorities obviously change." Puscas said. "Whether that be family or a full-time career, your schedules are harder. It's more difficult to try to make those decisions, what your priorities are going to be. What Cooley was able to offer was the flexibility for me to be able to pursue both at once. "
WMU-Cooley's Weekend Program allows students to complete their entire legal education taking classes exclusively on the weekends, or any combination during the week. Weekend classes start in September at the Lansing campus and May at the Auburn Hills and Tampa Bay campuses.
"Being able to go to school, continue my career, and have time to spend at home wasn't an opportunity I was able to find somewhere else," Puscas said. "For me personally, having a wonderful girlfriend at home and a house to take care of, having a full-time job in Lansing working 40-60 hours per week, and being able to somehow still fit that desire to continue learning into your schedule is pretty unique. It's not an opportunity you often find in the modern post-secondary environment."
Puscas, who plans to graduate this year, said his experience in the classroom has been a positive one at WMU-Cooley.
"You watch television and see these gigantic lecture halls and you see this Socratic method where you are being called on and challenged," he said. "It's not like that at all. It's not nearly as scary as you think it's going to be. The classroom sizes are intimate. The professors all have a level of practical knowledge and experience that they can relate to and share with you. It's really more of an ongoing discussion and an opportunity to grasp an area of the law and talk about it as a group."
Puscas also reflected on the investment he feels he's making by pursuing a degree from WMU-Cooley.
"Part of what made Cooley the right choice for me was the fact that they do offer generous scholarship opportunities," he said. "When you combine that with the flexibility they offer, the convenience of the class schedule, I don't know where else I would have gone. Cooley was the right choice."
[REPRINT OF FEBRUARY 1, 2017 BLOG FEATURE]