Cooley Dean's Fellow Thomas Gildner: Best Way to Advocate for People is as a Lawyer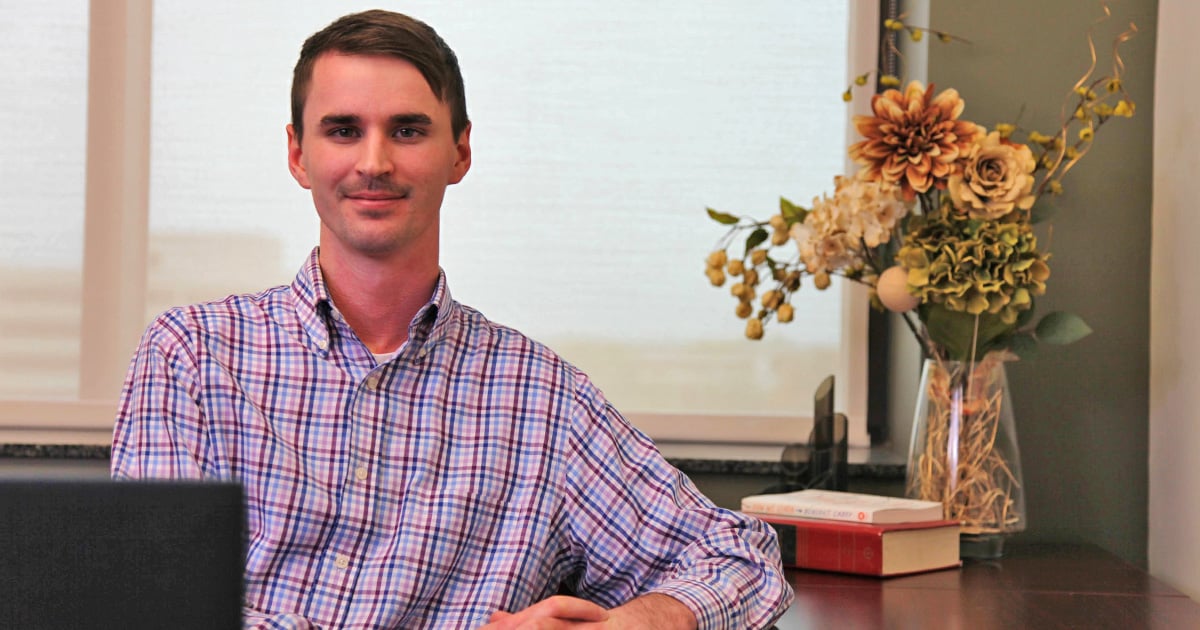 Since he was a kid, Cooley Dean's Fellow Thomas Gildner knew that a legal career was something he might like to do as a career. Easy to understand since his father was an attorney.
"My dad's a lawyer so I was always exposed to the law growing up," said Gildner. "I would get to see him in the courtroom, and I always felt so proud of him knowing that he was advocating for people who didn't have a voice. Even at an early age, I felt like it was something I might want to do."
Yet in college, Gildner wanted to try out other non-law-related career options. "I initially fought going to law school for a long time because I didn't want to be just like my dad; I wanted to be my own person."
But the older he got, and the more classes and jobs he tried, the more it became clear that a legal career was exactly the path he should follow.
"I just knew after trying so many other options that I need to move forward and pursue a legal career," said Gildner. "I could not deny it any longer. I realized that the best way to advocate for people was to be an attorney."
NOT JUST ANOTHER NUMBER
In deciding where he would go to law school, Gildner knew what he was looking for. He wanted to be in a small supportive community that allowed you to prove yourself. "I didn't want to be another number lost in the shuffle," stated Gildner. Now that he is a 2L at Cooley, he can say that he made the right decision.
"Everything I wanted in law school I have found at Cooley," said Gildner. "I cannot imagine being anywhere else because I would not have gotten the same connection or community. Everybody in law school wants to prove they can be the best they can be. Cooley was a perfect fit for somebody like me. If you put in the work and have that chip on your shoulder to be better, Cooley will give you the avenue to be your best."
That "chip on your shoulder" according to Gildner is the edge you need to be the best for yourself and your clients.

"When I picture myself advocating for people, I see helping somebody who wasn't always given everything," explains Gildner. "They might have been looked past or grew up in an unfortunate circumstance and didn't have a voice or the same opportunity as others who were born with more opportunities. I want to fight for people like that. A place like Cooley understands that – how grit and determination help to create your own opportunities through hard work and dedication."
Gildner also likes that the professors at Cooley are all about helping each student succeed, no matter what their back story is.
"I don't have a Hollywood background. No dramatic story," shares Gildner. "But that doesn't matter. When I am talking to a professor and they know your hometown, they know why you are here and what you want to accomplish, that is when you know they are truly looking out for you."
PUSHING POTENTIAL
Answering the call for Dean's Fellows was an easy one for Gildner. It was something he knew he wanted to do in law school, even beyond.
"I knew I wanted to be a Dean's Fellow right away," declared Gildner. "I have even thought about getting into academia after I finish my career. I love spreading knowledge, no matter what stage you are at in your legal studies. If a student needs my help, I want to do whatever I can to reach his or her full potential, no judgment."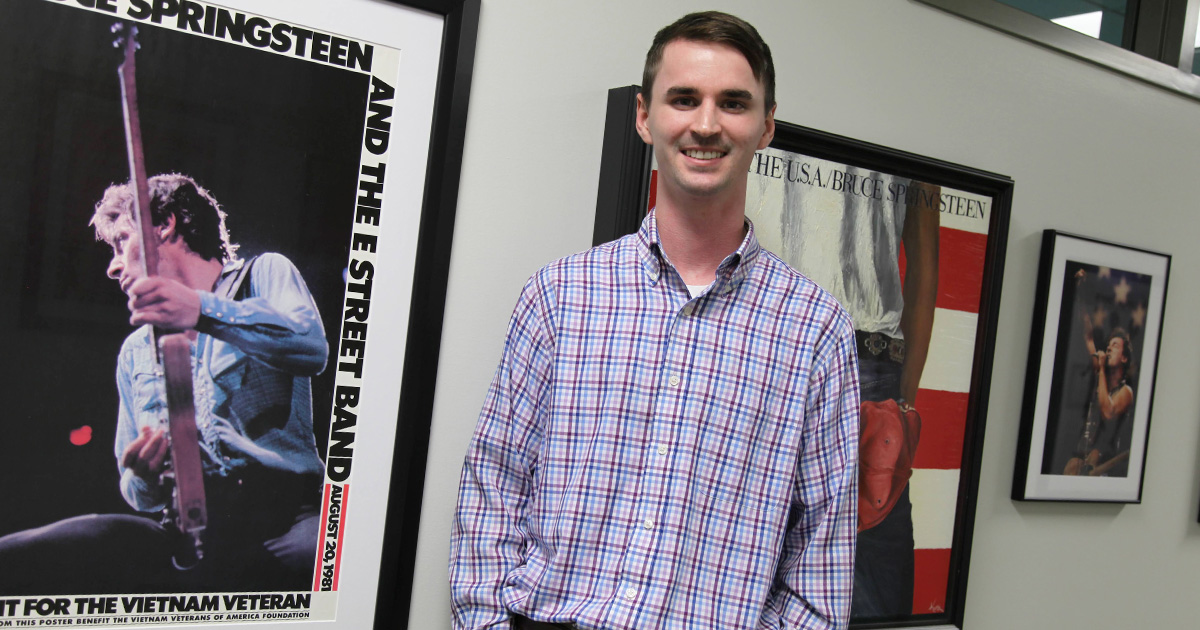 Gildner also believes that peer-to-peer support at Cooley is one of the best ways to help students reach their highest potential, especially because you have been in their shoes not all that long ago.
"Dean's Fellows have gone through the same classes students are going through, even as recently as the semester before," explained Gildner. "We understand where you are getting lost, whereas a professor who has been teaching for decades might not be able to explain it in the same way. We bring a unique perspective so you can understand where you're lost and how to remove the block. It is easier to learn from somebody who has had the exact same problem that you've had."
Gildner knows that when you come to him with a perspective, it is his goal to come up with a solution together, and that works for you. That is all he cares about at the end of the day.
"There is nothing better than having a student tell you that you saved them four points on a midterm because of a review session you held. It is moments like that where you see the impact of what you're doing. It really hits home how you really are finding someone's full potential."
GOALS AND ASPIRATIONS
If you were to ask Gildner today what he wants to do after he graduates, he would say he would start with a judicial clerkship, advance to a clerk for an appellate level judge, grow into a prosecutor position, then eventually becoming a judge. After that, he would like to teach.
That is today, because according to Gildner, goals are nice to have, but those goals can sometimes, or often, change, especially for him.
"It's funny, whenever I think about my life after law school, I try to not lock myself into a corner because every plan I have ever made in my life has never turned out the way I expected," chuckled Gildner. "In fact, the more linear my plan, the worse it goes."
He knows he would like to eventually settle down, even in Michigan, once he finds the right person, but he also knows goals in a marriage need to align. Yet he loves Michigan and likes the idea of staying in the Mitten State.
"I don't have a significant other right now, so lots of decisions I might make on my own may need to change," calculates Gildner. "It will depend on what she wants to do and where she wants to live. But if there is not a reason for me to leave Michigan, I plan to stay here to pursue my career. I really enjoy living here. It reminds me of a good quote, 'don't try to out-happy happy.' So, if I am happy in Michigan, I am not going to try to 'out happy' it."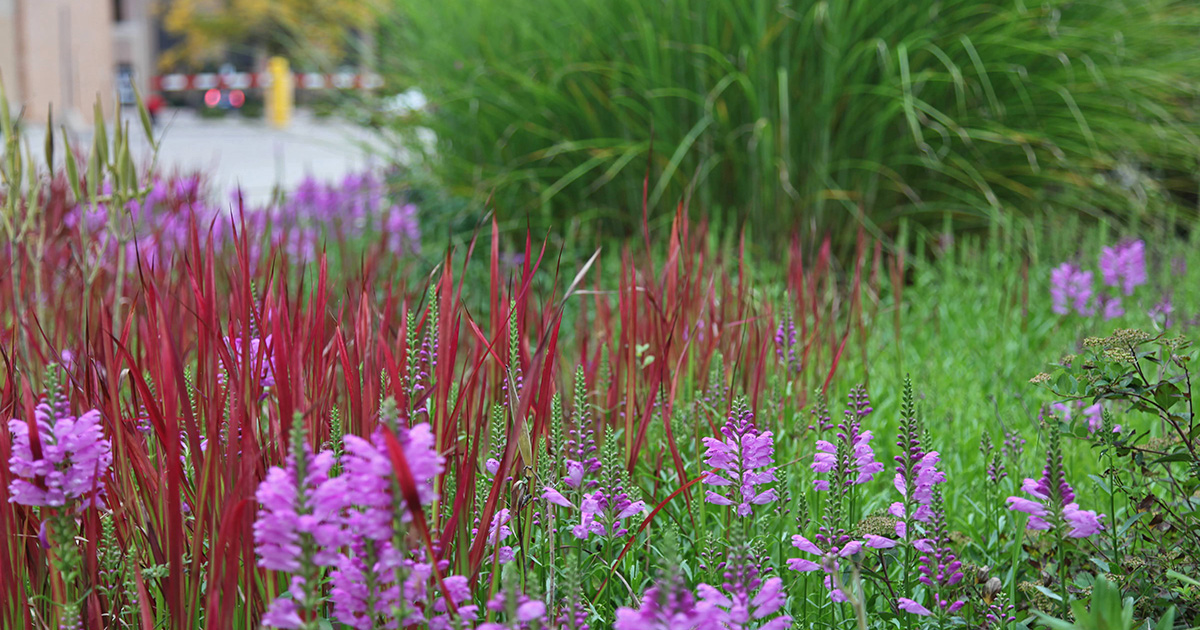 DETROIT LIONS' FANDOM
Not having extra time outside of studying in law school is understandable, but Gildner still finds much to do, like being outdoors taking walks or hikes, either in Michigan, or if he travels to exotic places like Ireland, Nicaragua, Costa Rica, or Spain. He also enjoys hanging out with his friends at the neighborhood brewery.
But on Sundays in the fall, Gildner clears his calendar to watch the Detroit Lions.
"Growing up, I was big into sports, especially football. So, on Sundays, I don't care how busy my school schedule is, I will be watching the Detroit Lions," smiled Gildner. "I will work harder to get my studies done just to allow me to watch the three-hour Detroit Lions games, regardless of the result … because I'm a hardcore lions fan!"
For Gildner there are no bigger fans than Detroit fans, which makes it hard to even think about leaving Michigan. Plus, he loves the transitions from season to season that you get in Michigan.
"Winter can sometimes be a challenge, but that only makes the spring and summer even better, and autumn is the best. I love Michigan for that reason, but never forget about the Great Lakes. Nothing better than a hiking trail next to Lake Michigan or Lake Huron. There are so many destinations in Michigan that you can go to within driving distance for a nice weekend trip. Yeah, no way I'm leaving Michigan unless there's a great opportunity out there or some lady drags me out," chuckles Gildner.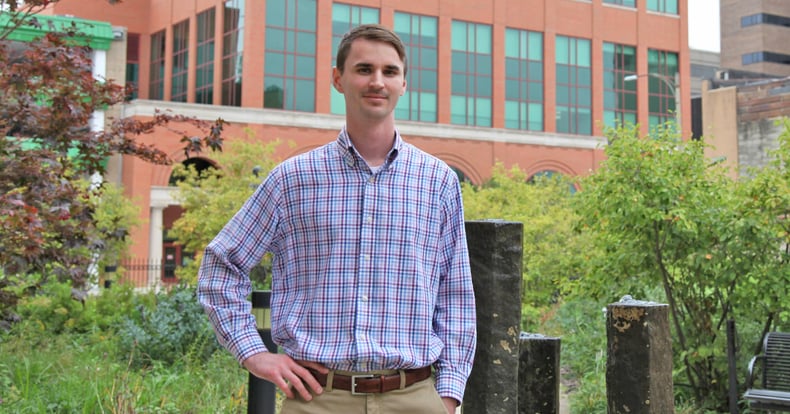 Gildner had one piece of advice for new law students. Focus on your growth in law school – nothing else.
"I remember when I started law school, I felt like all these intelligent, focused students surrounded me, and I was extremely hard on myself. It was easy to do. I spent too much time being stressed or worried. I am telling you that is a mistake, and one that's ultimately not going to help you be your best. Make your growth be your priority and everything else will follow."