Yaritssa Plasencia: Achieving Confidence Through Challenges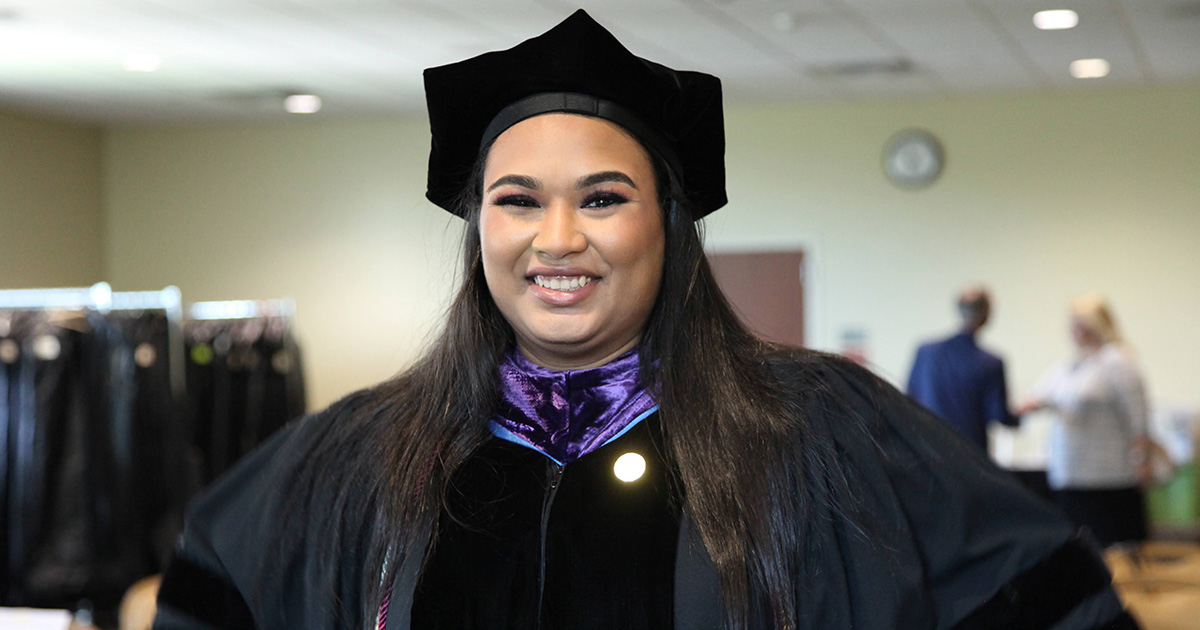 As a teenager, Yaritssa Plasencia (Blatchford Class, 2022) knew she wanted to pursue a career in physical therapy when she got such wonderful care from a physical therapist after a bad car accident.
Unfortunately, when she got to college, since physical therapy was in such high demand there were waitlists for the program. She had already earned a McDonalds college scholarship, so she didn't want to wait for a program to open up. Frustrated, and not sure what to do, her adviser had her take a career assessment test to figure out other career paths. She discovered that Legal Studies was a strength and could be a good career fit for her.
On that guidance, Plasencia started a paralegal program, but she wasn't sure it was the right choice. On the other hand, she felt sure that she would make a great attorney.
Inspired, Plasencia changed her major so she could accelerate and wrap up college sooner to start law school.

LAW SCHOOL SEARCH
She began investigating law schools in the Orlando area, where she and husband, José, lived, but he was offered and took a job in Apollo Beach, Florida. She immediately switched her attention to law schools in the Tampa Bay area.
Plasencia applied and was accepted to both law schools in the area, but it was the generous scholarship and the personal attention from Cooley Law School that influenced her decision to attend Cooley.
"Every time I called Cooley, or had a question, someone always called me back," explained Plasencia. "They were responsive and helpful, and I thought to myself, if this is how students are treated before law school, then I know Cooley will give me the same attention as a student."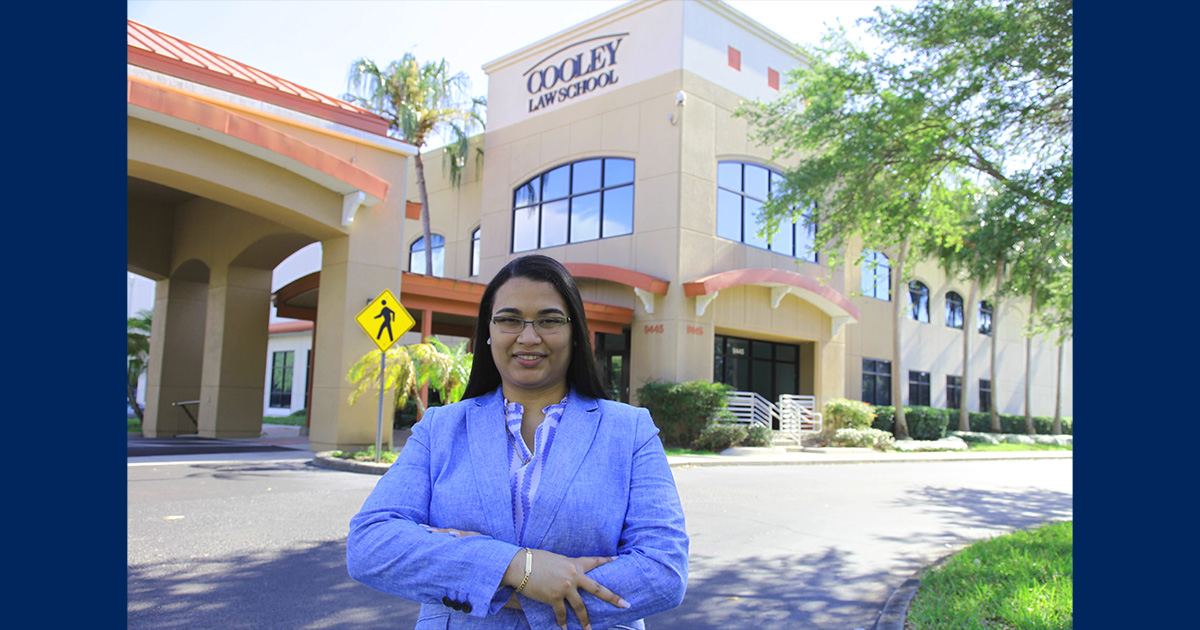 Plasencia was set to start at Cooley Law School in the fall of 2018, but months before she found out she was pregnant, had a miscarriage, then got pregnant again one month later.
As a consummate planner, she became rattled over all this, especially when she figured out her due date would fall over exam week. As much as she didn't want to delay law school, she thought she wouldn't perform at her best during a pregnancy. She then began to question whether she should start at all, until her family and friends suggested that she could start after the delivery of her child and start her law school journey in January 2019 along with her newborn.
"Everyone reassured me that my daughter, Yamila, would be too young to remember that I had to study so much. She would only be proud of what I was able to accomplish," smiled Plasencia. "That's what motivated me to move forward with law school."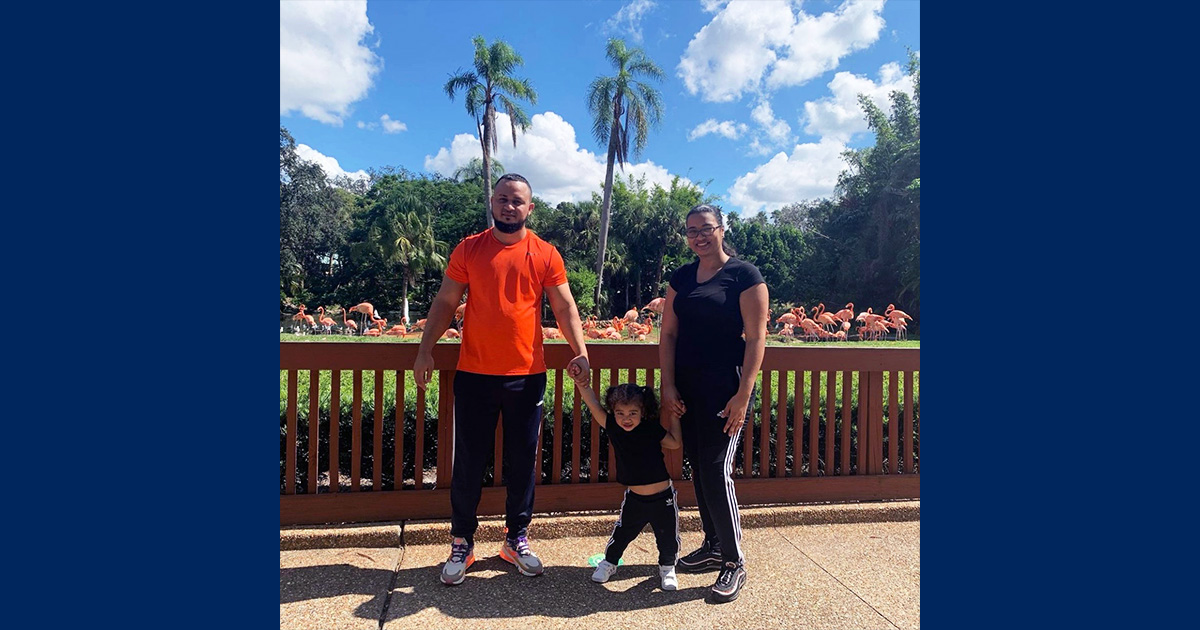 WORKING THROUGH THE ROUGH PATCHES
Despite being a busy law school student and new mother, Plasencia still wanted to be involved in her community and student organizations. She served as president of the Christian Legal Society and was on the board of the Real Estate Organization of Florida. She enjoyed the camaraderie, yet when it came to studying, she decided working solo was best for her and her situation.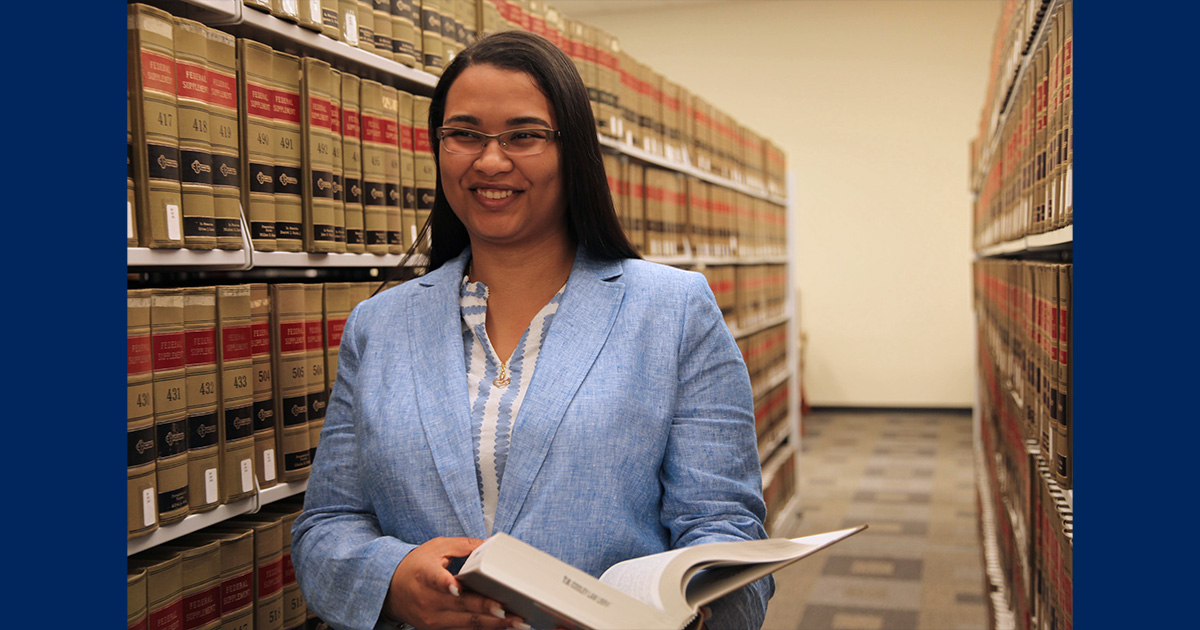 With so many responsibilities, Plasencia was feeling a lot of pressure. She was getting more anxious and worried about her commitments. She reached out to the Academic Resource Center and several professors for guidance and assurances and found their open hearts and advice very helpful. But her greatest source of needed support was with her generous and loving family.
"My grandmother, who was originally from the Dominican Republic, moved to Tampa to help care for our daughter while I studied," said Plasencia. "My husband told me I never had to worry about anything. He would pay the bills and my only focus should be on my studies. Their support made all the difference."
That was the turning point in overcoming her fears and stress. Going forward, she excelled in every class, letting her intelligence shine, winning numerous book awards and accolades in law school.
MAKING A DIFFERENCE FOR MOMS
Succeeding in law school was a priority for Plasencia, but being a mother was her most important role. She wanted to make sure she did everything she could for her. That included trying to have breast milk for her daughter when she needed to be at school.
Unfortunately, with only 10 minutes between classes and trying to pump in a bathroom, things got too difficult, and she quit trying sooner than she would have liked. In a perfect world, Plasencia thought the law school should consider accommodating mothers like her with a dedicated room and should allow new mothers additional time between classes to breastfeed or pump. She spoke to the school about her idea.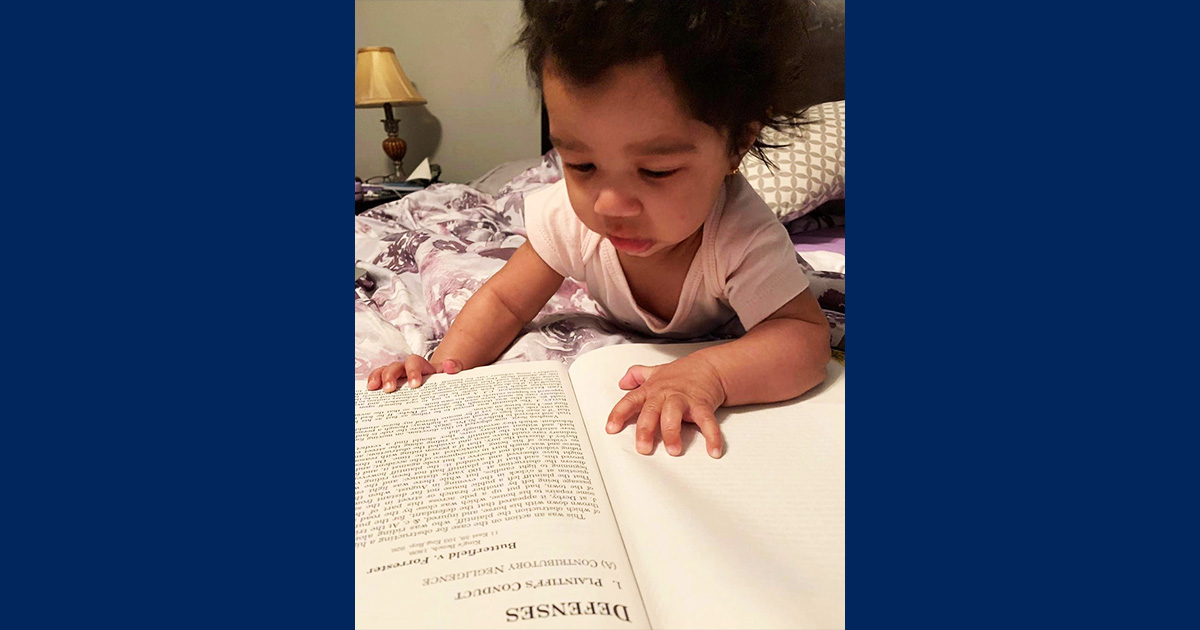 Today, Cooley Law School's Tampa Bay and Lansing campuses have a dedicated new mother's room, and allow for extra time between classes to accommodate our new mothers who are students.
"I am very proud that I was able to leave a legacy of service to any incoming law student moms," smiled Plasencia.
PLANNING FOR THE FUTURE
Never without a plan, Plasencia sees herself going in several directions, especially given her work experience and background. As a real estate agent, she sees herself easily expanding her service into Real Estate Law. She also is interested in Wills, Trusts, and Estates because she had a career in this area before. A new interest is working in personal injury law. Whatever route she goes, she would like to start in a mid-size firm with an eye on opening her own firm down the road.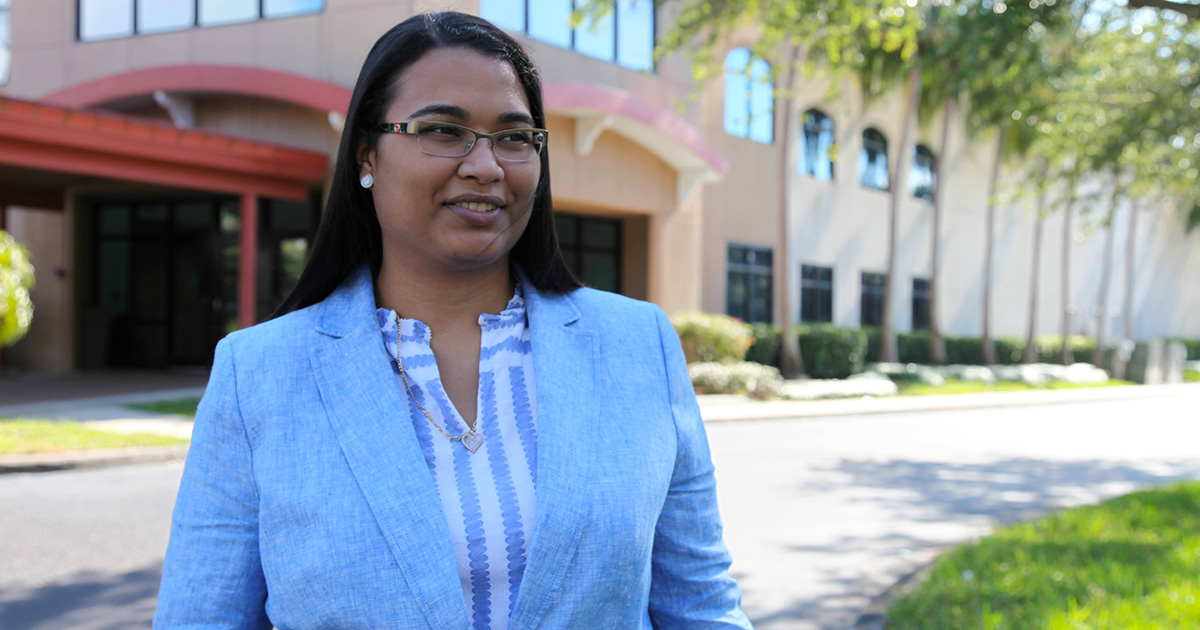 As much as Plasencia likes to plan, she also opens her heart to the guidance of God. In fact, after praying to God to give her a sign about whether she should go to law school, she met up with the pastor after mass, and, you guessed it, he was an attorney. This was the ultimate and final sign for her.
She knows that her journey to attorney will not only be a path to equality and service to others, but a symbol of her daughter, who took that same journey with her those first three years of her life.
"My daughter was my inspiration throughout law school," admitted Plasencia. "Whenever I thought of giving up, I would tell myself I can't stop because I want my daughter to believe in herself and succeed like her mother did."