Nicholas Romer: Diverse students mean enriched classroom experience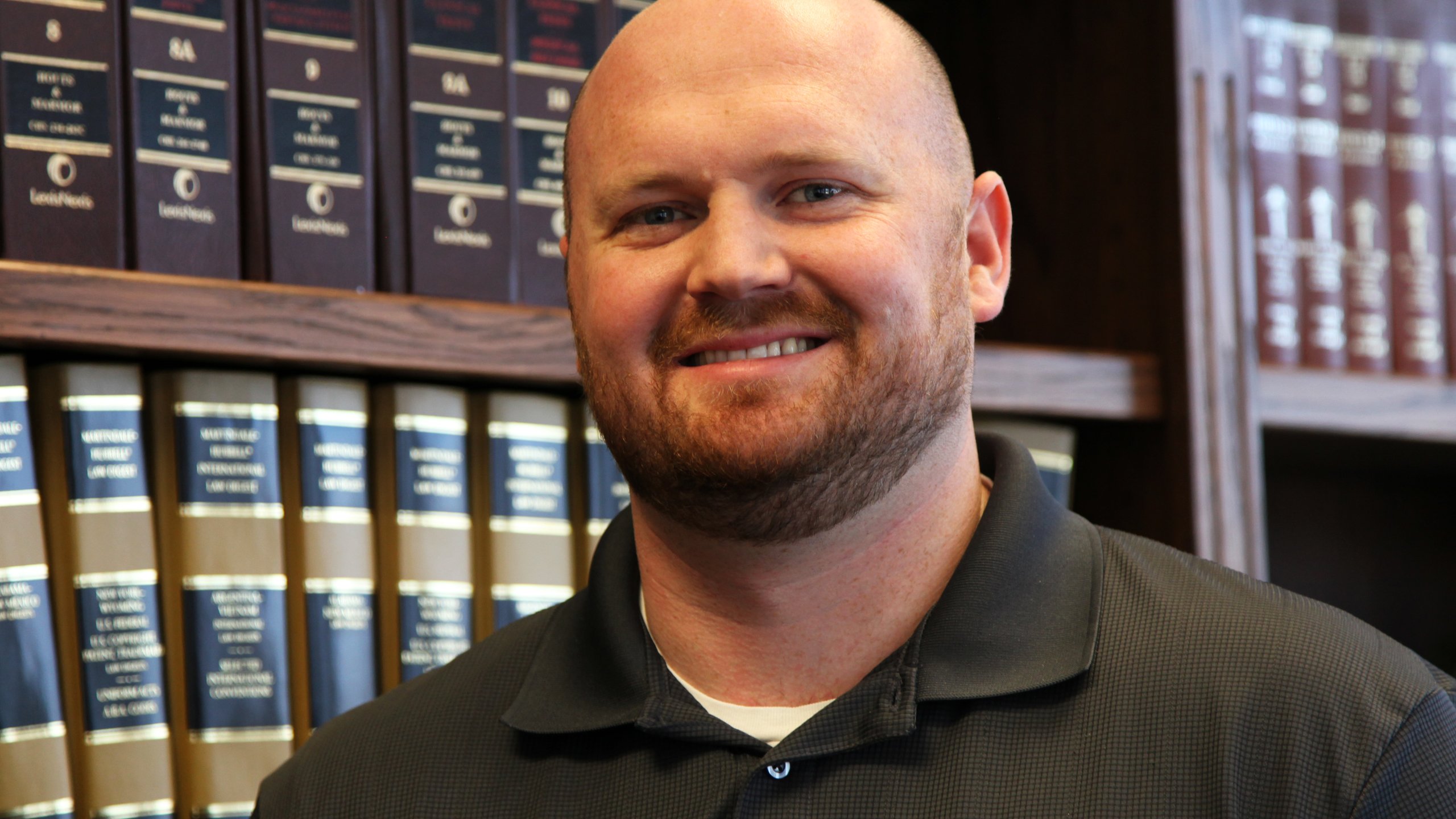 McDonald Pierangeli Macfarlane law firm in West Michigan is home to three Cooley graduates: Jonathan Paasch, Erick Bradtke, and Nicholas Romer. This blog features Nicholas Romer and why he appreciated his legal education at Cooley Law School.
NICHOLAS ROMER
Romer describes his time at Cooley Law School as one of hard work and focus. Coming from a background in criminal justice, he especially appreciated learning in an environment where the professors all came from a background of actual experience, and would insert those stories and apply those legal concepts into a real-life setting.
"I think some of the practical approaches that they used in the classroom came from the depth and breadth of experience they each had in their real world experiences from when they were practicing. All the professors I had, had real-life experience, not in academia their entire careers."
He found that practical focus in the classroom energizing. Yet it was the law school's training in those practical skills after learning about it in the classroom, that forms the essence of why he is impressed with his alma mater.
"I think any student who is looking at law schools needs to ask what they are trying to accomplish. If you want to impress an employer by being able to say I can already do that because I've done it in law school, then Cooley is exactly the right choice. That's been my experience. Employers are impressed by your experiences in Moot Court or Mock Trial, or your experience in Law Review. Those are the kinds of things that I took to heart when I went to law school and I think it helped a lot."
ENRICHED CLASS EXPERIENCE
What stood out most to Romer were the different backgrounds of the students at Cooley. He felt those differences and the diversity really enriched what he learned in the classroom and during law school.
"There is no typical Cooley law school student, which is a good thing. Living in west Michigan, it was almost surprising to see so many people with different backgrounds at the campus. Some of my classmates already had a 50-year career when they decided to go to law school. Some had come fresh out of college, but most had worked before they decided law school was for them. I actually met my wife in law school at Cooley. My wife studied speech therapy in undergrad. I was a criminal justice grad. She was what I needed to keep me focused. She now is an attorney advisor for the Social Security Administration."
That diversity and the differences in backgrounds is part of the learning experience, according to Romer. He believes those interactions with his classmates give a person invaluable insights and perspective they might otherwise never have known.
"I decided to attend Cooley because it was close to home, but I knew after a couple classes that I had made the right decision. All the professors I had were very approachable if you had questions or needed clarification on writing assignments or study materials. They were always happy to help and very approachable."