WMU-Cooley Student in Praise of a Taste of Soul and Legacy of South High School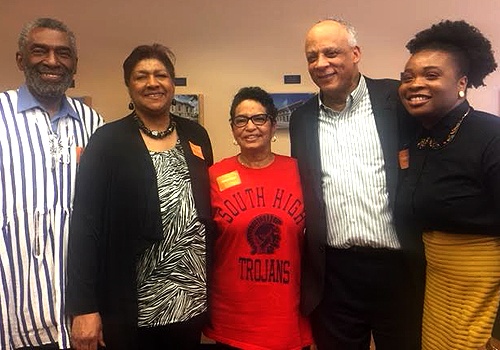 WMU-Cooley law student Osinachi "Osi" Onukogu, events coordinator of the Grand Rapids Black Law Student Association (BLSA), feels her role in the organization is to bridge the gap between community and the law school by understanding and contributing to the community from which you live, even while in law school. Osi hails from her hometown of Newark, New Jersey. Find out below what Osi learned at the Taste of Soul event and why she is enlightened.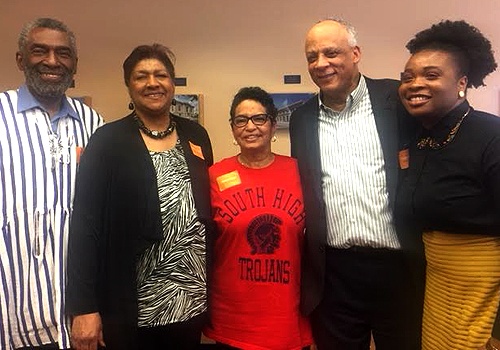 On behalf of BLSA, I attended Taste of Soul held at the Grand Rapids Public Library during Black History Month. As soon as I walked in the main entrance I found myself moving to the sound of jazz playing on the lower level. The local radio station was present and talking to all the locals enjoying the event. I immediately caught the distinct aroma of soul food lingering in the air when I walked into the library. It was pure heaven.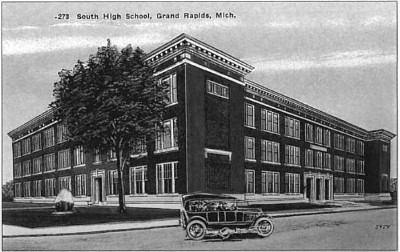 My senses were piqued. Not only was I looking forward to delightful food, I was looking forward to hearing about the history of South High School here in Grand Rapids. Before our keynote Stephen R. Drew, founding partner with Drew, Cooper and Anding, spoke, I had the distinct privilege to talk to him and his lovely wife Clarese. He told me that he was the former president of the Grand Rapids Bar Association. I also got to connect with Judge Christina Elmore of the 61st District Court before the lecture began.
I was inspired by the unique format of the lecture. First, they sang their Alma Mater, then after graduates shouted out their graduation year, they pulled out their yearbooks and pointed out all their relatives and old friends. It was exciting to watch and to feel the connection between all the people in the room. The guests on the panel all graduated between 1964 and 1968. They each brought up how they felt their class helped to revolutionize their school.
We learned that South High School was dismantled in 1968 and turned into Job Corp, and named after 38th U.S. President Gerald R. Ford. The Panel talked about some of the possible reasons the high school closed. Some believed it might have been due to fear after the assassination of Dr. Martin Luther King. Others felt it was due to segregation and the inability to overcome the bias and prejudice in high schools at the time. Although they never truly were given a reason, graduates continued to work tirelessly to keep the school's legacy alive. You can still find South High School's memorabilia and history alive at the Gerald Ford Job Corp.
South High School's spirit is alive today. Black and white graduates shared distinct pride and memories between each other, including the school being a Civil War landmark and South High School as one of the first high schools to integrate in 1915. They were especially proud of their Civil Rights activism. They bragged exuberantly about the time Former President Gerald R. Ford, a graduate of South High School, was the Keynote speaker for the graduating class of 1964.
The one very important thing I took away from the event was how South High School taught them how to fight and make a difference. They fought for scholarships for all students. They fought for equality in athletics. Especially, they fought for equal rights and against racism.
My senses were full after the event. Not only from eating such wonderful food that filled my taste buds with delight, but from my experience during the entire event. It filled me with a sense of pride and purpose. For a law student, that is just about everything.