Did you ever wonder if the the American justice system really is the best system in the world? When mistakes are made, are the mistakes different in different countries?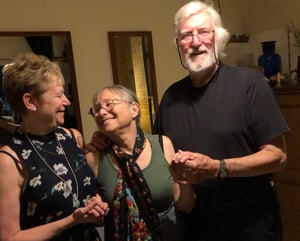 WMU-Cooley's Oxford Program proudly hosted Ms. Sonia "Sunny" Jacobs (a U.S./Florida exoneree) and Peter Pringle (Ireland exoneree) as participants in a panel presentation, "Wrongful Convictions and Collateral Consequences," as part of the Law School's Krinock Lecture series. Ms. Jacobs was wrongfully convicted of murder in Florida in 1976 and served 17 years in prison. Mr. Pringle was wrongfully convicted of murder in 1980 in Ireland and served 15 years in prison. Ms. Jacobs and Mr. Pringle live in Galway Ireland where they have a healing retreat center for those who have been wrongfully convicted. They engage in criminal justice reform throughout the world and traveled to Oxford to participate in WMU-Cooley's Study Abroad program. Find out more about the law school's Oxford program here.

Professor Marla Mitchell-Cichon, the on-site director of the Oxford Program and Director of WMU-Cooley Law School's innocence project, organized the panel presentation. She was a presenter, along with Professor Matthew Burton, Bristol University, U.K. Prof. Burton taught International Human Rights in this year's Oxford program, which takes place during the summer.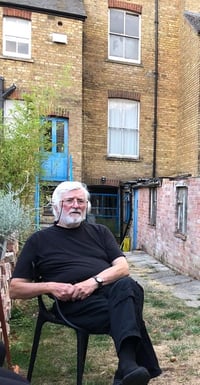 The professors provided an overview of the post-conviction processes for the U.S., U.K., and Ireland and discussed how wrongful convictions are reviewed by the courts. In turn, Mr. Pringle and Ms. Jacobs shared their experiences as clients participating in these legal processes as well as the many challenges and personal losses they suffered before their convictions were set aside. As Ms. Jacobs said, "Sanity is irrelevant in prison; it is about survival." Over the years, she was able to take back her life, and heal. The couple's non-profit, The Sunny Center, helps exonerees from around the world, heal.

Students learned that while there are significant differences in the three criminal justice systems, the problems are the same. Police and prosecutor misconduct, ineffective lawyers, and false confessions played roles in both Ms. Jacobs's and Mr. Pringle's wrongful conviction. Students also learned how good can come out of tragedy. More here on Peter Pringle and Sunny Jacobs.

October 2 is International Wrongful Conviction Day and is a day to raise awareness of the causes and remedies of wrongful conviction and to recognize the tremendous personal, social, and emotional costs of wrongful conviction for innocent people and their families. The WMU-Cooley Law School Innocence Project plans to dedicate the entire month of October to educating the public about wrongful convictions. Hear the stories from the four WMU-Cooley wrongfully convicted individuals here.

The mission of the WMU-Cooley Law School Innocence Project is to provide legal assistance to persons who are imprisoned for crimes they did not commit and to train students in best practices. Since its inception in 2001, the Project has screened over 5600 cases and is responsible for the exoneration of four men--Kenneth Wyniemko (2003), Nathaniel Hatchett (2008), Donya Davis (2014) and LeDura Watkins (2017).