WMU-Cooley offers students the opportunity to study the law in the most interesting corners of the world. The institution recently wrapped up its fourth summer study abroad program in Oxford, England. Guest blog author, WMU-Cooley student Johanna Stevens, loved Oxford and shares her experience during her recent excursion with WMU-Cooley faculty and students in Bath, England.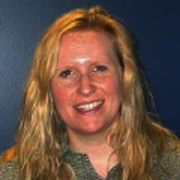 We had a great day in Bath. We first enjoyed our train ride from Oxford, and once there, we found our way to the Westgate Pub - one of the original coaching inns in Bath Spa, dating back to 1611. After a great lunch at the pub, we headed to the Abbey, followed by the Roman baths tour.
The Bath Abbey is an awe inspiring experience. Land was set aside for monks to build the Abbey in 757 AD. It was originally a Benedictine monastery. The Abbey Church of Saint Peter and Saint Paul, Bath, is now an Anglican church.
Today the church is filled with stained glass, and detailed effigies to those who were there before our visit. We were all enamored with the Abbey both inside and out. It's a place we would certainly visit again.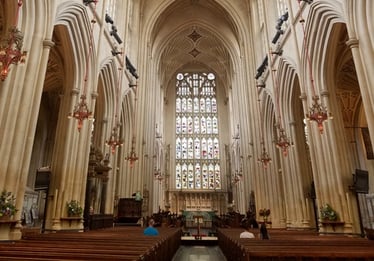 Standing where Romans stood some 2000 years ago is quite an experience. Walking on the uneven floor of limestone and peering into the spring-fed pool, I could imagine what a day at the bath house would have been like. I was walking where the Romans had walked - closing my eyes and seeing myself there 2000 years ago. Ironically, I had on a pair of strappy Romanesque style sandals.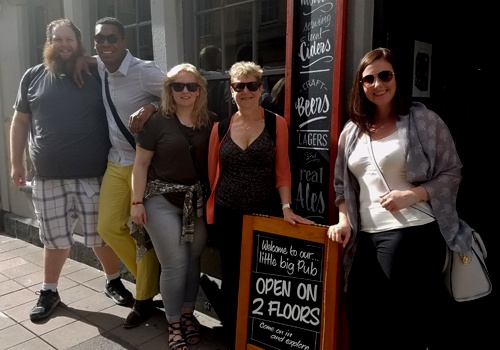 If you don't have an active imagination as I do, there are spirited tour guides who will take you back to a time when Bath was the pinnacle of Roman engineering and style. In addition, the walls surprised us with holographic images telling the stories of those who lived and worked in Bath. The whole atmosphere lends itself to slowing down to the daily pace of life in Bath when the Romans ruled.
If you are not a history nerd like me, there is a variety of shopping and dining in Bath. There is great people-watching and art scattered throughout the streets. We really liked the hanging umbrellas, especially in the beautiful weather we had. Clouds threatened, but a drop didn't fall.
At the time of the Romans, during the 18th century, Bath was known as the place to rejuvenate the body and soul. We did that on our short trip to Bath.