Weekend law student Stephanie Samuels: Never too late to start a new life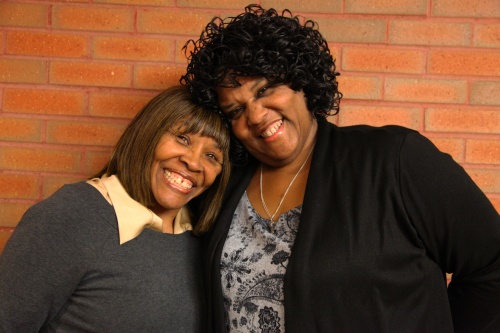 Stephanie Samuels was almost 60 years old when she finally discovered she could make her life dream of going to law school a reality.
Up until then, "life sort of just happened," and it was never really an option – until she heard about WMU-Cooley's weekend program.
"I talked to my husband about it," said Samuels, "and I said, 'You know what, I think I might be able to do this.'"
Since Stephanie worked for American Airlines, she philosophized that, with a little bit of creativity and some luck, it was within reason for her to fly from her home in the Texas, Dallas-Fort Worth area to WMU-Cooley's Lansing campus once a week for classes. Well, that is exactly what she was able to do, every weekend for the last five years.
Even better, she was able to fly back and forth for free.
"Now the cool thing for me is I actually can fly standby," grinned Stephanie, "and in the entire five years I went to law school, I only missed one weekend. WMU-Cooley has been flexible – really, really flexible for me. I have been able to do a lot of things I never thought I would be able to do. I got to be part of a mock trial team as a weekend student, plus I got to study abroad two semesters, in both Oxford, England and in Hamilton, New Zealand. I would never have been able to do those kind of things had it not been for Cooley and the weekend program.

"All of my law school experiences have really opened life up for me and given me the confidence to start my own private practice in international law. I'm even thinking about doing a non-profit, which was an offshoot idea I got from a contact I made during my time in New Zealand. One of the professors at the University of Waikato was a member of the United Nations in New York and she invited me and another law student to the UN's annual indigenous rights convention. What an incredible opportunity! I will never forget it.
"I am so excited to start this new life and explore all the possibilities . They are endless to me now. That's because of Cooley."