Update: The Liberty Bell Award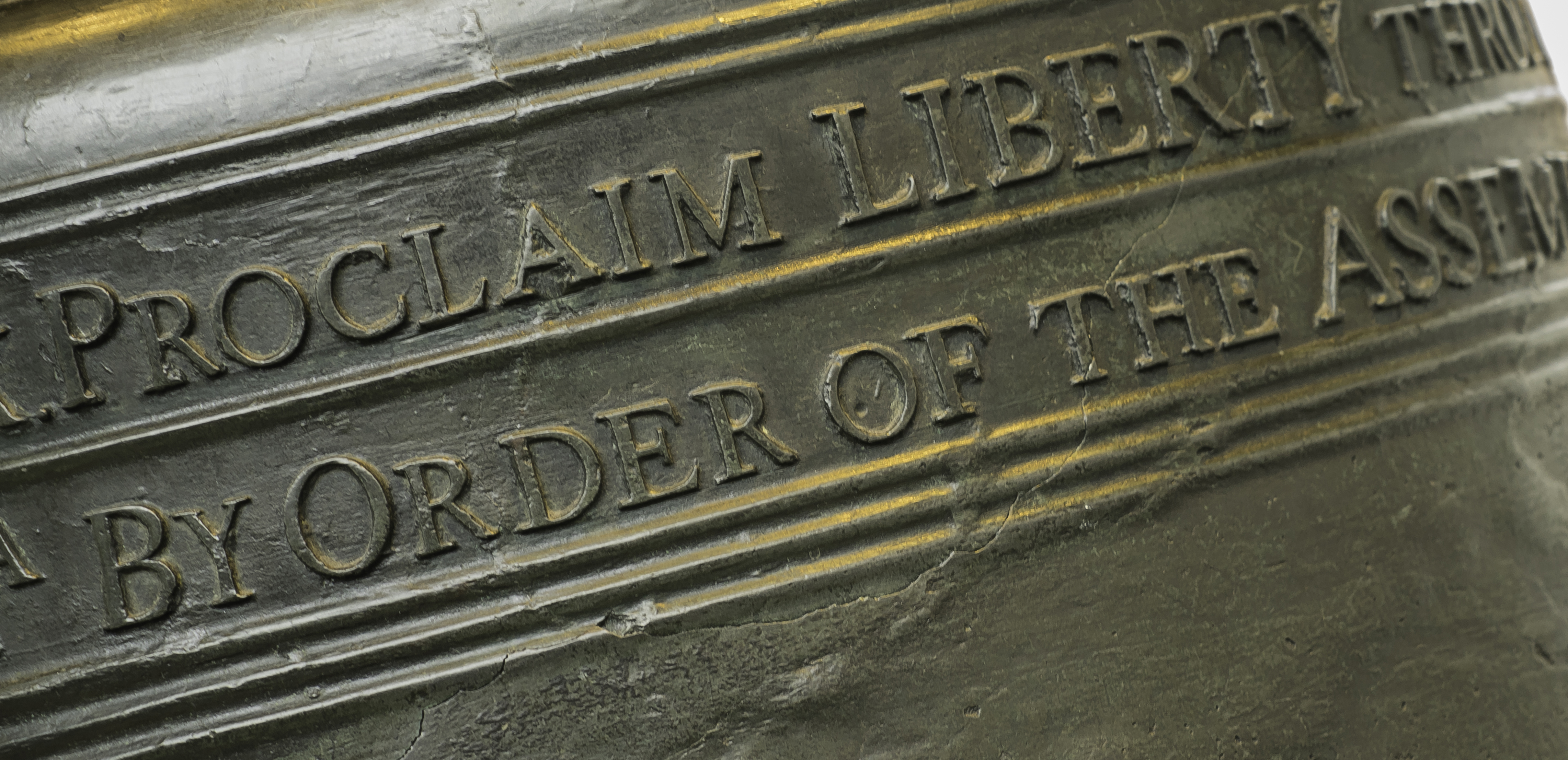 Earlier this year, Distinguished Professor Emeritus Otto Stockmeyer blogged about the liberty bell award. Here's an update.
On May 1 each year, thousands of people and organizations across the nation participate in Law Day, celebrating the role of law in American society. Of the many events that make up Law Day, few capture its spirit as well as a program first developed in our own state, the Liberty Bell Award.

The award honors persons or entities outside of the legal profession that have contributed to a greater understanding of our legal system, participated in it to the betterment of their communities, or helped to strengthen and improve the American system of justice …

By honoring non-lawyers, the Liberty Bell Award helps dispel the notion that Law Day is solely a "lawyers' day." At the same time, media coverage of Liberty Bell Awards casts a positive reflection on local bar associations presenting them…

Flint attorney William P. Daniel conceived the idea of a Liberty Bell Award for non-lawyers in 1962, when he was a member of the State Bar of Michigan Young Lawyers Section. Young Lawyers Sections in several other states adopted the idea the following year. In 1964 the Board of Governors of the American Bar Association formally endorsed the award for bar associations nationally...

Since inception of the Liberty Bell Award nearly 60 years ago, thousands of individuals and organizations have received the recognition that they have not sought--but richly deserve--for their extraordinary contributions to our legal system. We who work in that system are in their debt.
Now fast forward to today: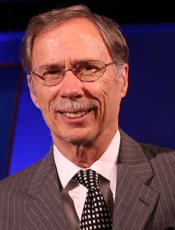 At its Annual Awards Dinner November 14, 2019, the Ingham County Bar Association honored Tim Skubick with its 2019 Liberty Bell Award. (Unlike most local bar associations, the ICBA presents the award in the fall.)

This year's Law Day theme is "Free Speech, Free Press, Free Society." It is intended to focus on these cornerstones of representative government and calls on all Americans to understand and protect the rights of free speech and a free press.

Tim Skubick is a stalwart exemplar of our freedom of speech and press. As WKAR-TV's Senior Capitol Correspondent, he is in his 50th year of covering Michigan government and politics. This makes him the longest serving political reporter in state history. Now in its 47th season, "Off the Record," which Skubick produces and anchors, is seen each week on all Michigan public television stations.

I was pleased to be the one to nominate Skubick for this honor. I wish to thank attorneys Mike Nichols (a former TV reporter and Cooley alum) and Tom Woods, and political commentator Bill Ballenger, for writing letters in support of the nomination.

In a year celebrating freedom of speech and press, Tim Skubick--"the unchallenged dean of Lansing journalism"--is highly deserving of the ICBA's 2019 Liberty Bell Award.
---

Otto Stockmeyer is a Distinguished Professor Emeritus at Cooley Law School. Read more blogs by Professor Stockmeyer by clicking the button below.