Tammy Allison: Only you can know what is or isn't possible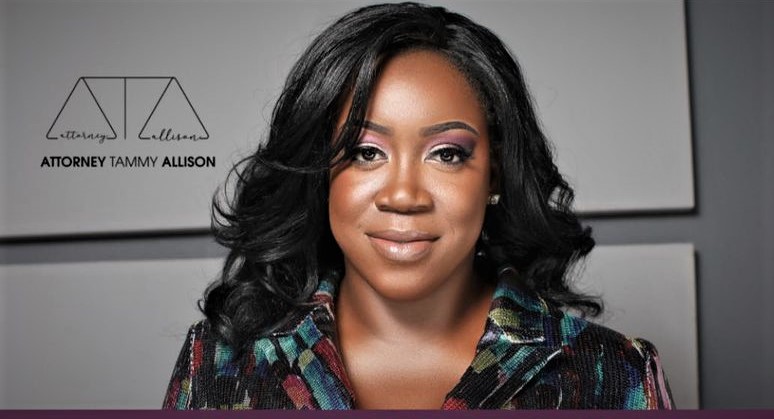 Attorney and Cooley graduate Tammy Allison worked for the U.S. Department of Justice for a decade, spanning three presidential administrations, including George W. Bush, Barack Obama, and Donald Trump, when she decided to launch the first-ever black owned Federal Executive Clemency law firm. She is only the third attorney in the United States who has worked at the Office of the Pardon Attorney (OPA) to own a firm dedicated to federal executive clemency.
"Public service has always been something that spoke to me," shared Allison. " I would say that many of my childhood experiences and traumas truly impacted my decision to serve others, especially in the criminal justice system. My one goal is to give a voice for the voiceless, but I also knew that I would need to be in a position of power to make that happen often nuanced and misunderstood process. I knew I could bring my culture and personal experiences to the table in order to bring change and hope to those who may not know how to fight for themselves.
Even though Allison didn't know what she wanted to do in law school, she used her time at Cooley to figure it out, and now gives her mentees the same that advice.
"I tell people you don't need to feel the pressure of knowing exactly what you want to do in law school. You can use law school to focus on required courses, take fun electives, and intern at in as many different areas as possible. It's through all of these experiences that you will be able to determine what you like, and don't like to do. Once you know where your strengths and passions fall, you can transition your skills into a rewarding career as an attorney."
Allison now has over 10 years of extensive experience in all phases of the criminal justice system. She has prosecuted cases for the U.S. Attorney's Office in D.C., and has done everything from identifying legal issues within the Federal Bureau of Prisons to evaluating petitions for commutations and pardons at the Office of the Pardon Attorney. It is through her work experience that she noticed that there was a need for much more work in the area of federal executive clemency in the criminal justice system. She decided she was going to do something about it by launching The Pardon Attorney™ in November 2020, in her home state of Texas, where she is very excited about her future to give voice to voiceless.
"I believe strongly that it is hard work and your ability to listen to your own heart that should be your guide for life success," stated Allison. "You can't allow others to tell you what is or isn't possible. That is for you alone to determine."