Professor Martha Moore: Trailblazer, Mentor, Friend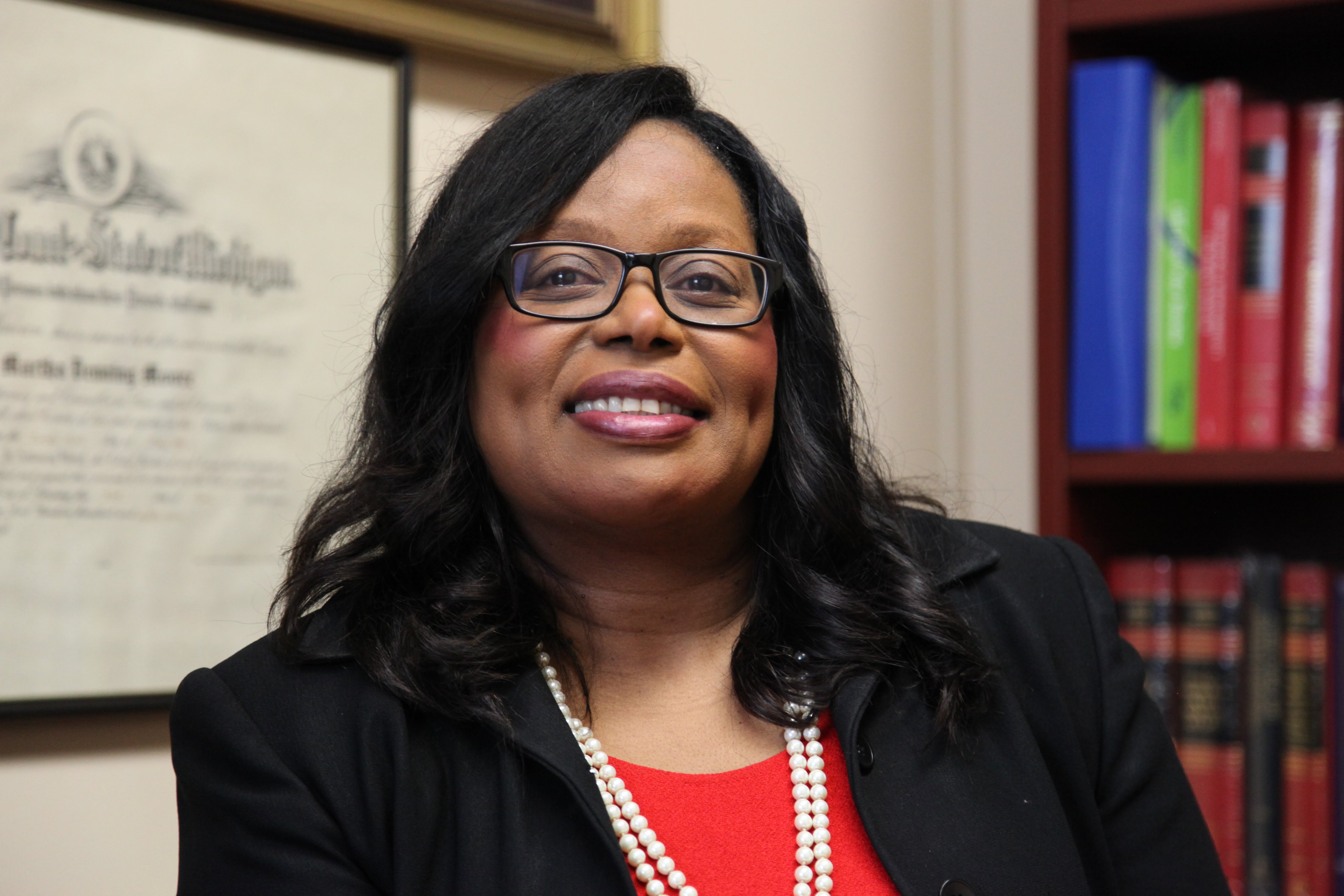 Being given a chance to excel, to find your own path and be encouraged every step of the way is a "gift" that can last a lifetime. When those who have received this gift pass it on to someone up and coming, its value is increased manyfold.
In early June, Martha D. Moore, a professor and auxiliary dean at WMU-Cooley Law School was honored with the prestigious Trailblazer Award by the D. Augustus Straker Bar Association. As a "trailblazer in the legal community," Moore concedes she has achieved so much at least in part because she received the "gift" from her parents. In turn she has passed it on many times, most recently to her students at WMU-Cooley's Auburn Hills campus. In so doing, she is helping to perpetuate the message of love and encouragement she received from her parents as she became the first in her family to graduate law school.
From meager beginnings
Moore grew up on a farm in North Carolina, the daughter of a minister and one of a very large family. Her "meager" beginnings, she said, were not enough to keep her from trying and succeeding at a law career.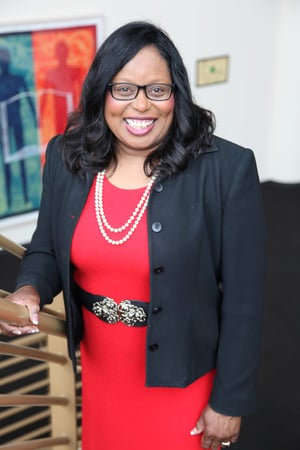 "I came from a family of 11 and I was the first person in my family to become a lawyer," Moore said. "I never thought that could happen. So, I know with hard work and dedication that you can be successful because my parents told us that if we worked hard we could do this. So, I think I can encourage these students because I was encouraged. I know that they can be successful."
Moore especially appreciates how difficult it can be for students who have no mentors among their families or friends, who are on their own in attempting to be the first to achieve their educational goals.
"We have a fair number of students who are not only the first in their families to go to law school, they're the first in their families to graduate college and they do need some encouragement. They think 'Maybe I can't do this, maybe I don't belong in law school.' Encouragement is very important. It really is encouraging words that can move a person to the next step and to the next step until those students get their first Bs and their first As."
Building self-esteem
But it isn't just encouragement Moore tries to pass along to her students, it's also the ability to believe in themselves. Almost like a parent, she goes to great lengths to make sure she is available to them when they need her to bolster their self-esteem or tutor them one-on-one. Her job is to teach them, and to let them know (often repeatedly) that they really do have what it takes to get good grades, pass the bar and make a difference in this world.
"Sometimes we assume that when people come to law school they get it by osmosis," said Moore. "But we need to take time to make sure they understand the fundamentals of a legal education: How to read a case brief, what's important in a case, how to write.
"Sometimes I meet with students on a weekly basis when they're preparing for the bar exam. I meet them at Panera and I spend a couple of hours with them getting ready for the bar exam. I've had students in my home, students have my cell phone number, they call me when they have personal concerns, when they think they can't do this anymore. I think that's all part of our role here — that's what we do here as faculty. So sometimes we're like moms and we tell them: 'You can do this, you can! You can do this, you can do this, you can do this!'"
Ethics, integrity and professionalism
All of Moore's support, however, is based on continued effort on the part of the students. At WMU-Cooley, Moore said, the emphasis is on "ethics and professionalism." Professors strive to incorporate both principles into the fabric of every student, so they inherently maintain those principles throughout their careers and personal lives.
For example, Moore said, "We should keep our word. Class starts at 9 a.m. and that means you should be in your seat at least by 8:55 a.m. That's part of personal integrity; be where you are supposed to be, do what you say you are going to do, and be honest. We stress that here at WMU-Cooley Law School and I love that. I think it's so important."
The close relationships between faculty and students is mirrored by the relationships between students. Unlike at some law schools, WMU-Cooley students want to help, not hinder, each other's success. Students on the Auburn Hills campus begin on day one by introducing themselves during orientation and are then assigned to a "house program," something Moore says helps to build a culture of camaraderie and lifelong friendships.
"Oftentimes when we think of law school its cutthroat, people hide notes, they hide books in the library, but that's not the culture we have here. We have a culture where students are encouraged to help each other," said Moore. "We have what we call a house program where students are placed into individual families and care for each other just like faculty members care for these students. I think that's a great legacy. I hear all the time that when students graduate, they write notes and they talk about the fact that it was such a caring, welcoming atmosphere here not just with the faculty, but with other students as well."
Like all of the professors at WMU-Cooley who teach based on their real-world experience, Moore spent years in legal practice serving in several positions. A 1983 graduate of the University of North Carolina School of Law-Chapel Hill, she began her career in North Carolina at a law firm and as an assistant district attorney in Durham County. After moving to Michigan with her husband, Moore was an associate attorney for the firm of Lewis White & Clay, P.C. and staff counsel for the Michigan Attorney Grievance Commission. Before becoming a professor and auxiliary dean, she was a partner and shareholder at Moore & Pozehl, P.C. where she practiced in the areas of legal ethics, including attorney disciplinary and legal malpractice defense, and criminal defense in juvenile and district courts.
Moore is also a prolific legal writer and speaker with a number of published articles, short works, books and book chapters to her credit, as well as dozens of presentations on diverse legal topics.