Shining Star: WMU-Cooley Student Graduated With A Perfect 4.0 GPA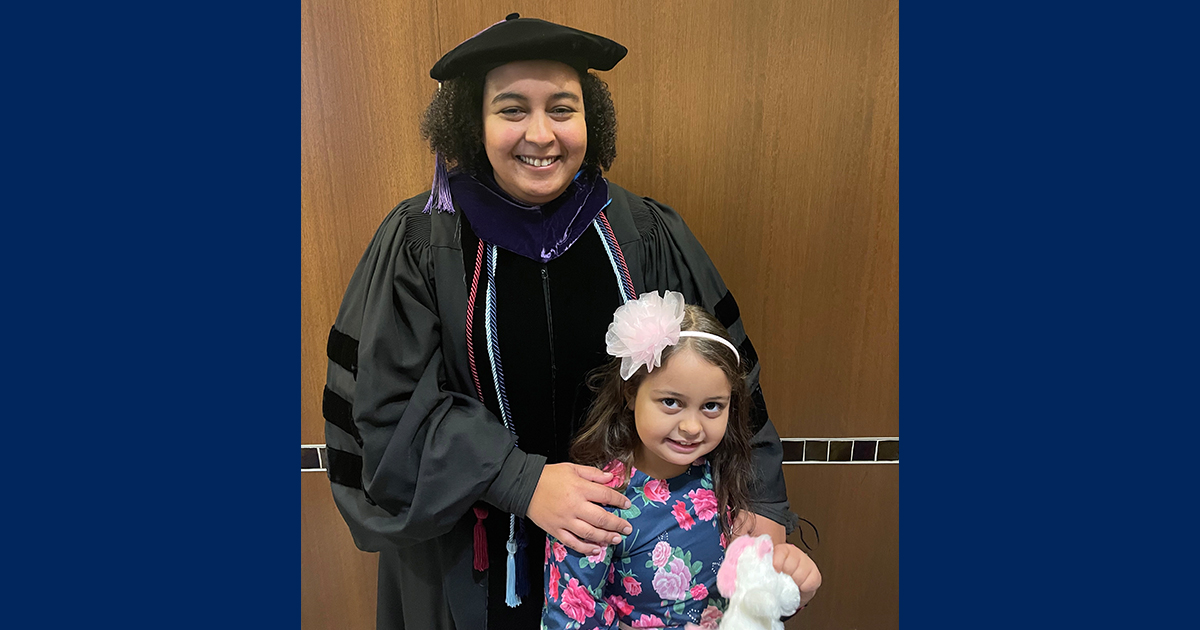 Mina Woodard's original career goal was to become a math teacher, but she switched to criminal justice studies after transferring from the University of Louisiana to Michigan State University in her second year.

"I wanted to have a career where I felt like I could help people," she says. "I enjoyed learning about how the legal system works and the reasons behind why people commit crimes. Studying criminal justice was the beginning of my interest in law."

The seeds of her future career were sown when she took a law class at MSU and found it fascinating.

After giving birth to her daughter Skye during her junior year of college, Woodard didn't give much thought to continuing education—but after graduation, struggled to find a career that interested her.

Three years as a Client Service Specialist at Jackson National Life in Lansing was a valuable experience, but she recognized it wasn't what she was meant to do long-term.
MOTIVATION FOR LEGAL CAREER
"Working at Jackson National Life also motivated me to go to law school. I often spoke with attorneys as part of my job and wanted to know more about what they did and how they became so knowledgeable," she says.

"Also, I became somewhat familiar with different legal documents, like powers of attorney and trusts, and wanted to learn more about how they work and how they're drafted. Similarly, I learned a lot about different financial instruments, which has been helpful in both my personal and professional life. Overall, I liked working at Jackson because I was exposed to legal documents and financial issues I hadn't t heard of at that point."

When Woodard felt more comfortable in her job and as a parent, she decided it was a good time to return to school for a degree in a field that both interested her and opened more career opportunities; and planned to either go to graduate school or law school.

"After learning about the various areas of law I could practice, I decided going to law school would allow me to continue to learn while still deciding exactly what I wanted to do long-term," she says. "Also, I applied to Cooley and received a full scholarship, so I took that as a sign that law school was the next step for me."

Woodard was also drawn to Cooley for its flexible scheduling options allowing her to continue working full-time.

"During my time at Cooley, I enjoyed meeting people from different walks of life," she says. "I also liked that almost every professor I encountered was willing to meet with students and the school provided extra resources to help students succeed. I felt very welcome at Cooley and I'm glad I chose to go there."
LAW SCHOOL HIGHLIGHT
Serving as a teaching assistant for Constitutional Law and Wills Estates & Trusts was a highlight of her time in law school.

"Because of the pandemic, my classes were all online for my last year and a half, and I couldn't interact much with my classmates," she says. "As a teaching assistant, I was able to have one-on-one conversations with different students and get to know people who were just a face on a screen to me. It also forced me to review and become more familiar with topics I learned in previous classes so that I could help other students."

Serving as a class senator for the Student Bar Association, she enjoyed being involved with law school events and getting to know people from other classes.

"Learning more about different aspects of the school influenced me to do better because I was actively involved beyond simply taking classes," she says. "I decided to be a Student Counselor for the admissions department for the same reason. I knew that fully embracing the law school experience would only help me become a better student and hopefully a better attorney in the future."

She also served as associate editor for the WMU-Cooley Law Review, where she enjoyed reviewing articles about different areas of law.
LIFE AFTER LAW SCHOOL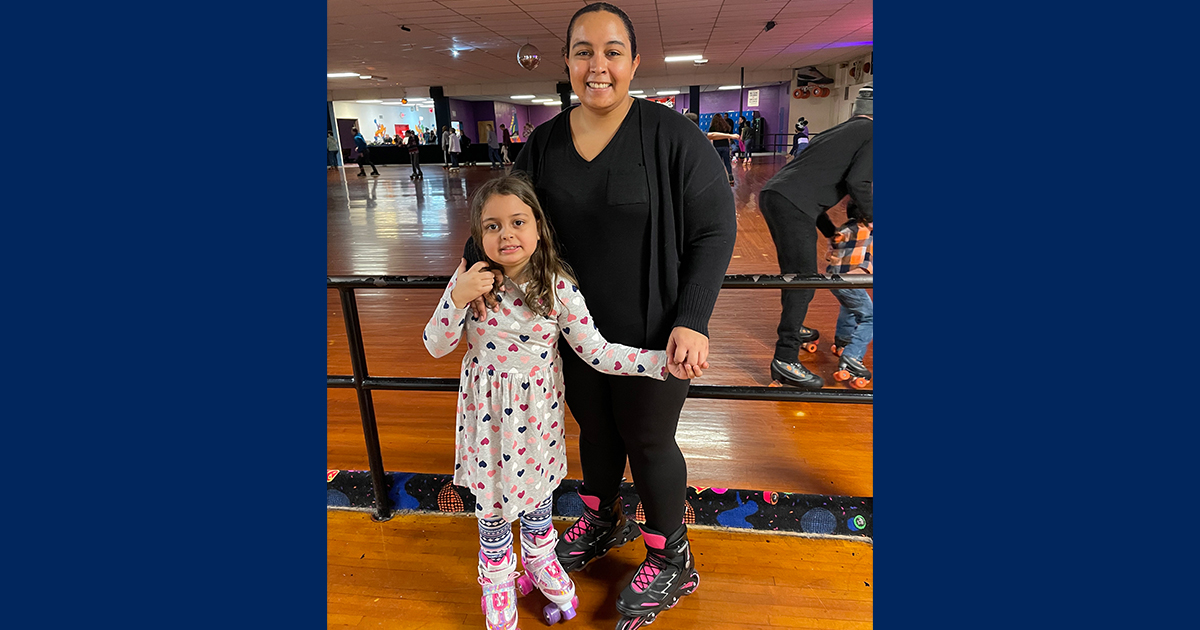 Woodard graduated in December among the 92 graduates of the Justice Horace Gray class, ranking first with a perfect cumulative grade point average of 4.0 and named summa cum laude. She is one of only 16 students since WMU-Cooley's first graduating class in 1976 to have graduated with a perfect 4.0 GPA.

Currently studying for the bar exam, Woodard is working as a law clerk for Chalgian & Tripp in East Lansing, a law firm with several locations across Michigan that practices elder law, estate planning, probate litigation, and special needs planning. She has assisted attorneys with research, participated in client meetings and firm meetings, observed hearings, and attended a Medicaid seminar conducted by the attorneys at the firm.

"Everyone at the law firm seems very knowledgeable, and I'm excited to continue to learn from them," she says.

"My big goal for a while was just to graduate from law school. Now that I've done that, I'm still figuring out my long-term plans. At this point, I plan on working at a law firm like Chalgian & Tripp and one day become a knowledgeable attorney who other attorneys come to for advice. Beyond that, I'm just excited for the future and open to whatever happens."
A native of Mason, a few miles of south of her current home in Lansing, Woodard is close with her parents who live near her and help with childcare.

She spends most her free time doing activities she enjoys and can entertain her 7-year-old daughter—including roller skating, going to different local parks, and watching movies.

"I also love music and have a drum set I play in my spare time," she says.
This article about WMU-Cooley Law School graduate Mina Woodard was written by Legal News writer Sheila Pursglove originally published by the Legal News on Feb. 9, 2022. Reprinted with permission of The Detroit Legal News. Photos courtesy of Mina Woodard.