Richard Perez: Real life problems ignited spark to attend law school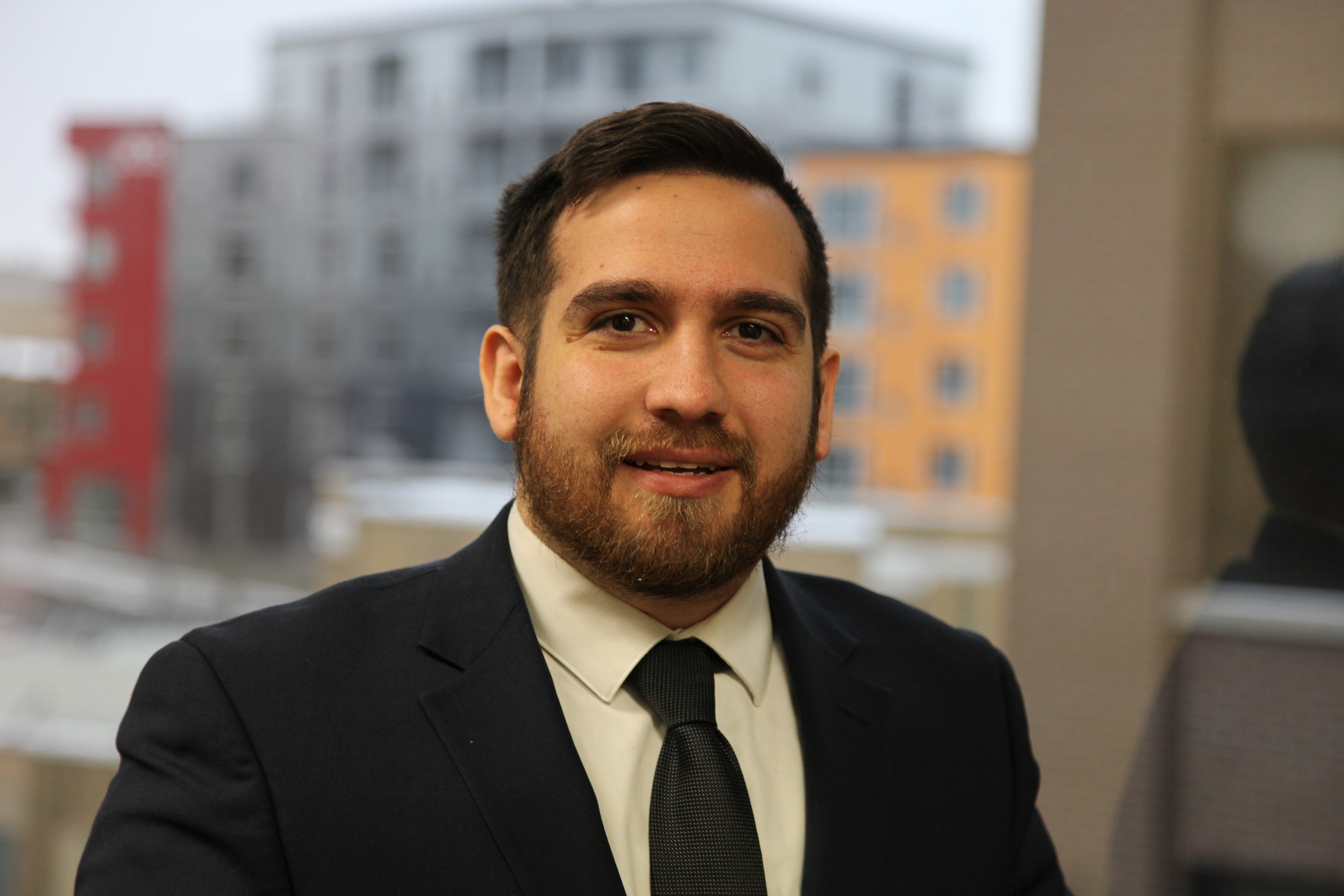 UPDATE: Read more about, now summa cum laude graduate, Richard Perez in the January 20, 2020 issue of the Grand Rapids Legal News HERE.
The first time Richard Perez thought about going to law school was in high school when he had the opportunity to participate in some mock trials. He loved everything about it.
"I absolutely fell in love with the preparation, and all the work that it took before the case, and then during the case," exclaimed Perez. "I loved the adrenaline rush and the thinking on your feet. It all added up, and sparked in me the idea that I might want to go to law school someday."
Yet, when the time came to go to college Perez decided he like the idea of being a police officer. It wasn't until his sophomore year that some real-life problems flipped the switch and ignited again the spark to go to law school.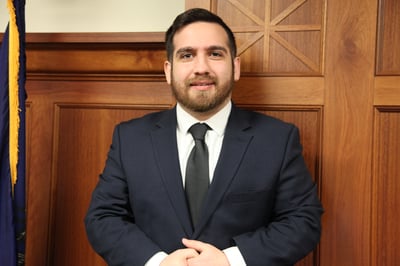 "My stepfather was having a lot of difficulty over some immigration matters," recalled Perez. "I remember his legal representation giving us a lot of reassurances about his situation and telling us 'not to worry about things' and saying 'that won't happen.' Then all the things they were reassuring us that wouldn't happen, happened.
"It was at that moment that I decided I was going to go to law school. I didn't like the way we were treated by our legal counsel, and I was going to make sure this didn't happen to someone else. I would let my clients know the dangers and counsel them on ways to prepare and protect themselves."
Perez started that day looking at law schools, with the deciding factor being location.
"My biggest concern was proximity to my family," explained Perez. "Because my stepfather wasn't here now, after being deported, my mother was in need of help. I couldn't realistically go too far because I knew she would need help with my little sister, who was six at the time, and my brother wasn't old enough to take on that role."
Perez finished his undergrad in Grand Rapids, graduating from Grand Valley State University, and after he visited the Grand Rapids campus of WMU-Cooley Law School, his decision was made.
"I knew I wanted to attend WMU-Cooley, especially after visiting the campus, meeting the people, and seeing the facility," shared Perez. "I fell in love with it, and then hearing from all the other students about how good the professors are here, and how much they work you, it just made perfect sense."
Family History Build Strong Roots

Perez considers his stepfather his real father. He loved him and raised him. He hadn't seen his biological father since he was three years old. Perez's uncle fought against Fidel Castro in the revolution, was imprisoned, then granted asylum in the United States. His parents entered the United States from Cuba with the Asylum and Nationality Act.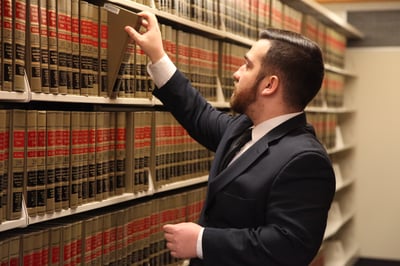 "I was the first American-born," shared Perez. "My mother re-married my stepfather, who was from Mexico, when I was around eight-years-old. They raised me, and had two children together, my younger sister and brother."
Then the family was torn apart. After years of battling against a legal system that failed them, including their own legal counsel, Perez's stepfather was deported to Mexico for a ban of 10 years minimum. It's been eight years since then.
"What I know is that my stepfather is a great man. If not for him, I don't know where I would be today. I remember struggling a lot early in undergrad. My stepfather stepped up and promised me that he would make things easier for me. He told me, 'I am going to make sure you go to class, and I'm going to pick you up from class.'"
That support energized his love for learning, then re-ignited his passion for a legal career.
"Originally I wanted to be a prosecutor when I first came to law school," said Perez, "but going through the criminal justice systems and seeing some of the problems, I now want to focus on the field of immigration. It's an area that I hold dear and close to my heart after what happened to my stepfather.
Strong Legal Education
Perez has flourished during law school.
"My experience here at WMU-Cooley has been phenomenal," professed Perez. "There's a saying that "talent is distributed equally, but opportunity isn't." Here, everybody is given the opportunity to flourish and to showcase their talents. Here, the professors are top notch. They come from great backgrounds and legal experience. They work you hard to make you a better lawyer and a better human being. The professors here, they take their job more seriously than just being professors. They embrace the counsel role, they embrace the mentor role. They listen to your life problems and give you advice in life, even beyond the classroom."
Perez's first goal when he attended law school was to obtain a 50 percent scholarship. Once he did that, his mother told him to keep pushing to do better. After maintaining a 4.0 GPA all the way up to his third year, Perez now has a couple more goals; to graduate at the top of his class and to make his parents proud.
Grateful For Sacrifices
Given all Perez has accomplished in his life so far, there can be no doubt that his family is very proud.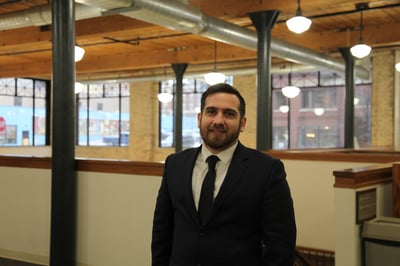 "Those close to me have been the ones who have made me see my potential," asserted Perez. "My girlfriend supports me every day so I can do my best in law school. My family has shown me respect, cared for me, and made many sacrifices throughout my life. I know how hard it was for them to leave behind their entire life in Cuba to come to the United States."

If Perez had any advice for others, he would tell them to put in the preparation and work it takes before class. He says that "That's where a lot of the make or break happens." He also thinks success can found through forging great relationships with others in law school.
"One of the major reason I have been so successful in law school," shared Perez, "was that I found a great group of friends to study with. We would spend will spend hours reviewing together, and teaching each other concepts. That kind of reinforcement helps you internalize the material and build confidence that you really understand the subject.
"A quote I think that rings true to me is; 'Teaching somebody is the best way to learn something.' I have totally embraced that philosophy and have used it to find my success in law school."