Modern Legal Education: What Is It and Why It Is So Important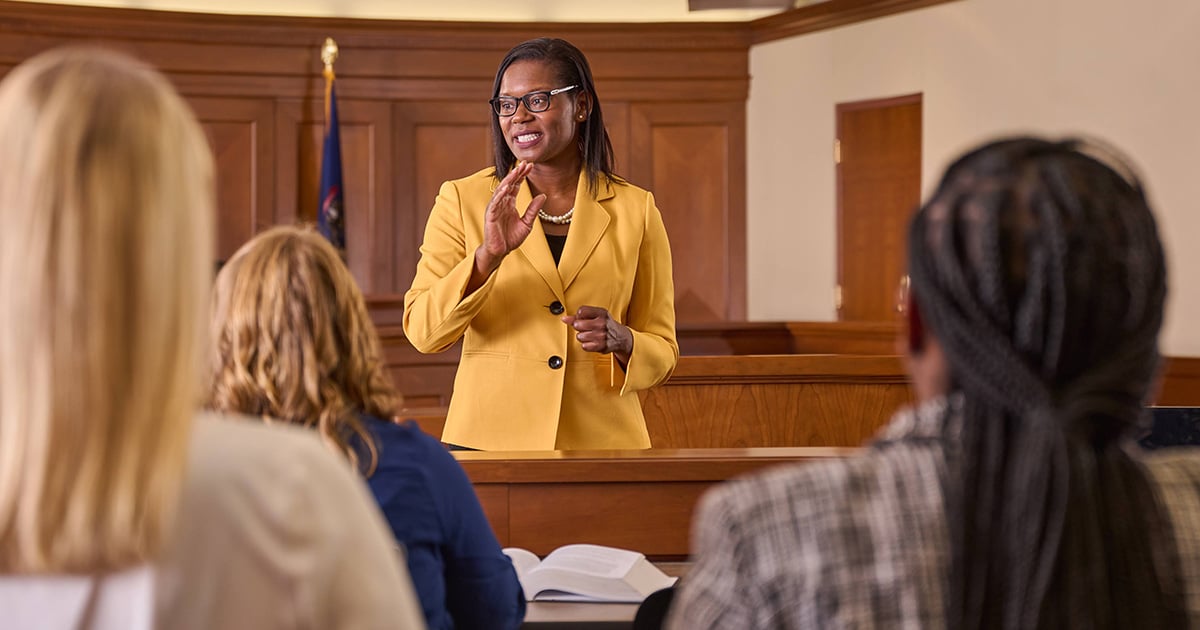 WHAT IS "MODERN LEGAL EDUCATION"?

Does it describe a particular program? Is it a term that outlines a specific set of programs with rules and protocols to follow?

Or does "modern legal education" simply encompass anything since the time when the fictional Professor Kingsfield terrified first-term students in John Jay Osborn Jr.'s "The Paper Chase."

The answer is a little bit of all of the above, plus the opinions, projects, and ideas of a vast number of legal scholars dedicated to putting forth their ideas in publication.
"My academic career has been focused on the concept of "modern legal education." Modern legal education is based on employing empirically proven learning and teaching methods that promote long-term retention of a student's knowledge and skills, helping them to become self-regulated learners."

- James McGrath, Dean and President, Cooley
The bottom line is that "modern legal education" is that which solidly prepares today's law students to be ready to practice.
PILLARS OF MODERN LEGAL EDUCATION
Empirically proven learning and teaching methods.
Competency-based grading - One of the most ambitious goals that McGrath favors is to adopt a competency-based grading system. "Clearly this method is more fair than strict curve-based grading," he said.
Experiential learning opportunities through internships and externships.
Technology and online education - Technology is an important aspect of the student-centered learning focus at Cooley Law School. Not just to modernize our offerings to match the current state of the art but also to innovate and lead the future of online and blended (a combination of both online and in-person) learning. Technology is an important aspect of the student-centered learning focus at Cooley. As the International Society for Technology in Education notes, "Technology allows for an unprecedented level of personalized learning, with valuable opportunities to monitor progress and engagement, follow student thinking, and digitally assess competencies. When schools effectively leverage both technology and pedagogy, both students and teachers become empowered to make decisions about their own learning and teaching."
"Part of my plan to make Cooley a leader in modern legal education is to have our faculty employ empirically proven methods that promote long-term retention of learning. This is critical for our future bar passers, so they will not have to relearn as much law post-graduation. It will also help them be more effective lawyers in the future"

– Dean James McGrath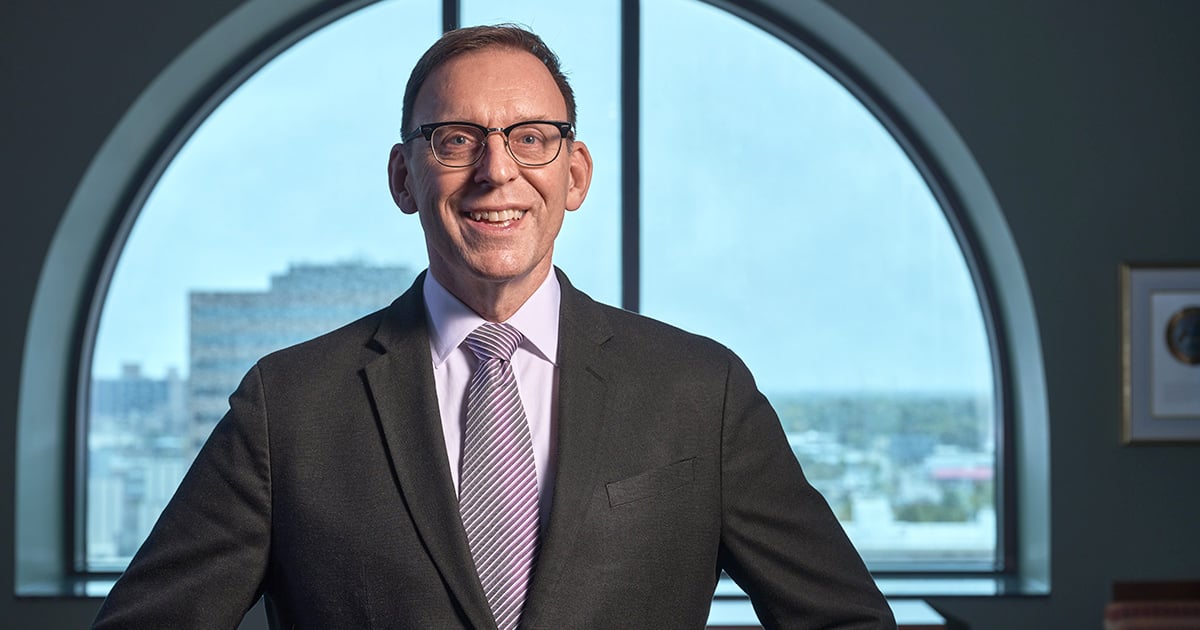 WHY IS "MODERN LEGAL EDUCATION" SO IMPORTANT?
Legal education must prepare students to be "practice-ready" for careers in law. In this way, students are enmeshed in the most modern ways of practicing law as practiced by the firms and organizations they're externing with. No one knows the modern way of getting legal work done better than the lawyers who do it every day.
In a message to Cooley students, faculty, staff, and the legal arena at large, President and Dean James McGrath made it clear that professors and students would have what they need to pursue a "modern legal education," and that they weren't going to have to wait for those new ways to just happen along.
"Our faculty is dedicated to personally reaching each one of our students. Instead of waiting for law schools to adopt proven effective teaching techniques, our faculty pioneer what actually works in the classroom to better educate future lawyers. I plan to support and expand these efforts in making Cooley the epicenter of modern legal education."

– Dean James McGrath
One of the key factors in modern legal education is integrating all the personnel involved in the same educational process. Faculty, students, and staff all work together from adoption and implementation of programs used in teaching, to keeping everyone up to speed with interactive online education.
KEEPING FACULTY UP TO DATE
Recently, Cooley held a training session, covering everything from how faculty are using technology (such as Canvas) in the classroom to professors' explanations on how they use modern teaching techniques like layering, "big idea" videos, and quizzes to assess learning and progress along the way. Also incorporated into lessons are real-life documents building on the extensive practical experience of Cooley professors.
Keeping up with the rapid pace of technology advances is another key component of teaching an approach of modern legal education.
"We will explore and adopt promising emerging technology in the physical and virtual classroom, both for instruction and for content in preparing our future lawyers for practice. We will ensure our graduates are prepared for the ever-changing technological legal landscape."

– Dean James McGrath
Active learning – versus lectures – is another hallmark of modern legal education. Other aspects include spaced repetition and memory retrieval, peer-to-peer learning, and context-based learning.
As it turns out, the modern legal education system in the United States is a combination of teaching law both as a science and as a practical skill, implementing elements such as clinical training.
McGrath feels that faculty support is a key component of keeping legal education responsible. He plans to reestablish a sabbatical policy, which would relieve faculty of their teaching responsibilities for one semester every few years.
"We will build on our efforts to educate all faculty members to aid them in implementing modern legal pedagogy. Proven teaching methods will aid in helping our students become expert learners. We will continue to stay on the cutting edge of adopting proven methods of instruction as innovations are discovered and verified."

– Dean James McGrath
Faculty members are one of the keys to a modern legal education, McGrath noted.
MODERN LEGAL EDUCATION MEANS ACCESS TO ALL
It's not just having a finger on the pulse of new and better ways to teach the law; it's about making that path to learning available to every qualified applicant.
"My vision for Cooley Law School is to be known as a center for the development of equitable access to modern legal education. Some of my short-term efforts to reach this goal include helping our students adopt highly effective learning techniques, ensuring our faculty has access to proven teaching methods, updating our use of technology, and moving the school to a sustainable footprint."

– Dean James McGrath.
McGrath is committed to equal access to justice, and notes that Cooley has traditionally been a leader in this space by providing a flexible curriculum to a diverse student body.

COOLEY AHEAD OF THE CURVE
The practice of modern legal education, which has begun to catch on in J.D. programs around the country, can be traced back to the early roots of Cooley Law School. Cooley was an early adopter of such programs as externships, which place 3L students in the field in law practices, courts, and other areas to get hands-on experience in the actual practice of law.
Cooley Law School also has a stronghold in modern practical learning with its internship programs as well. In-house programs such as the Sixty Plus Estate Planning Clinic, give 3L students the opportunity to work directly with residents in the tri-county area who are 60 or older. Both externships and internships are modern ways of giving hands-on experience and preparing students for the legal careers of the future.
Internships and externships are two components of a strong focus on student-centered learning at Cooley Law School. Another aspect is helping students develop their critical-thinking and self-reflection skills. Student-centered learning refers to educational programs, experiences, instruction, and academic support that address the needs and aspirations of students.
In a recent interview, Attorney Lawrence P. Nolan, himself a graduate of Cooley and a member of the Cooley Board of Directors, discussed modern legal education and the ongoing mission to make modern legal education accessible to all interested law students. Nolan noted that the face of legal education is experiencing significant changes, and lauded President James McGrath for his demonstrated leadership abilities and beliefs in legal education's role in promoting and encouraging diversity.
A key focus for McGrath is building on Cooley's mission of educating practice-ready attorneys, while also improving measurable benchmarks.
"Teaching students to be intuitive learners who have good self-assessment skills and can relate what they are learning to what they already know is key to pulling graduates through the bar."

– Dean James McGrath
"Expertise in the areas of innovative legal education and performance outcomes align with Cooley Law School's mission for training the next generation of attorneys," said Cooley graduate Scott Dienes in an interview.
COOLEY LEADING THE FIELD IN MODEREN LEGAL EDUCATION
"As lifelong learners, lawyers need to learn efficiently and for the long term. These methods will better prepare our graduates to pass the bar exam on their first attempt and better serve their clients."

– Dean James McGrath