Maples & Jones: Cooley Grads Achieving Positive Outcomes For Clients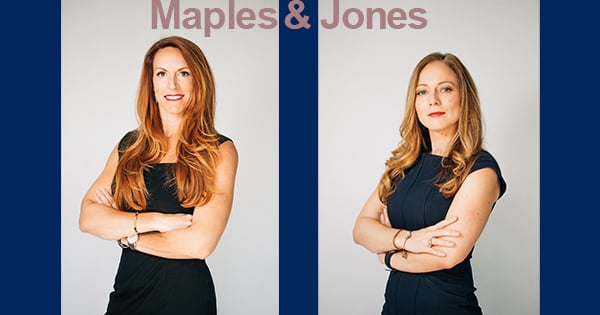 What are the keys to a successful law practice? For family law attorneys Nikki Maples (Sibley Class, 2011) and Meagan Jones (Nelson Class, 2018), the answers are easy – fostering professional relationships and a strong interest in the people who show up on the doorstep of Maples | Jones, PLLC, in Austin, Texas.
That people-centered approach means there is no universal definition of success. "For us," Jones said, "it's about achieving a positive outcome. It's not a win-lose, it's getting the best outcome given the circumstances." Known for their detailed work, Maples and Jones are fully versed on their clients' situation. As would be expected with clients' emotions, often raw, unusual circumstances are often present in family law cases.
"Strange happens every day," Maples said. She often handles high net-worth clients, and it might be expected that the fights there would center primarily over money. In one divorce case, however, the near deal-breaker was a dispute related to a pair of stuffed pheasants - each spouse wanted both pheasants. The judge split the difference and awarded each party one of the stuffed birds. Another interesting dispute occurred during a mediation, which nearly fell apart over "Terry the Turtle."
As eyebrow-raising as some of the family law disputes may be, Maples and Jones know that these issues are very important to their clients, which motivates them to find creative solutions that both parties can accept.
NETWORKING IS KEY
Earning a respectable reputation among fellow lawyers, the judiciary and the Austin community, isn't a badge that is simply handed out. Maples and Jones have recognized the power of networking and community involvement. Maples said, "If you advocate and give back to your community, clients will often have confidence that you will advocate for their best interests."
When Maples | Jones, PLLC formed in September 2020, the open house launch party was no longer a possibility, due to the pandemic. However, they still wanted to do something as big as possible.
"I needed something to lift my spirits," Jones recalled, "so we got creative with the announcement." They decided to do a massive email announcement with a fun and original message, then launched a major blast on their social media network, ultimately reaching about 400 people. "The responses and acknowledgement from our community was better than we could have ever expected," said Maples.
Maples, who had owned and operated the firm as a solo practitioner since 2015, said "due to the pandemic, a lot of people hadn't met Meagan yet," so this was also a successful way to introduce her. They also made use of LinkedIn to get the word out.
LinkedIn, in fact, was the networking platform that connected Maples and Jones to each other in 2017. Jones, who had moved to Austin, started searching LinkedIn for Cooley Law School graduates practicing family law in the Austin area. Jones reached out to Maples, whose thriving business was doing great and ready to take on a new lawyer. A few emails later, as described in their informative and witty website note, "and the rest is history."
GETTING STARTED
Jones originally joined the firm as an intern, while waiting for her bar results. It turned out to be a much more hands-on lawyering experience than she'd imagined when, about six weeks after she started, Maples shattered her wrist in a sports accident.
"I'm going to dump a bunch of stuff on you," Maples warned Jones ruefully, and she did. Jones jumped at the chance to really dive into the cases and each unique situation. It worked out well. Jones became an associate in 2018, and she and Maples became partners in 2020.
From the beginning, the two have been fully invested in the concept of staying connected with lawyers, judges, and clients alike, as well as coming up with creative ways to meet new people and contacts.
"My biggest practice tip is to nurture professional relationships," Maples said. "It matters so much. It has served us well."
After meeting several other Cooley Law School alumni locally in Austin, Jones realized that there was a missed opportunity to network with other alumni locally. Maples and Jones were aware that there were Cooley Law School alumni gatherings held across the country, but even the Dallas, Texas events seemed too far away to attend. Undaunted, the two reached out to the Alumni department and offered to have their own event in Austin. Since this was pre-Covid, they were able to open up the conference room in their office for the event, and new and old friends alike enjoyed snacks, wine, and good conversation.
Soon after the networking event, Covid-19 and all the restrictions came along, and Jones and Maples had to quickly adjust to working from home and "spending way too much time talking on the phone," Maples laughed.
As soon as possible, Maples and Jones moved their team back to the office and continued to adapt as needed to the various elements "the new normal" has brought to the workplace. "We were excited to come back to the office" Jones explained "There's something to be said about face-to-face communication with clients as they're navigating through a variety of personal challenges. Also, we really enjoy our team, our community, and the work that we do."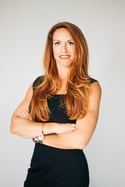 ABOUT NIKKI G. MAPLES
Nikki has been an active member of the family law community in Austin for over two decades, first as a paralegal and then as an attorney after graduating from Cooley Law School in 2010. Her practice is exclusively dedicated to family law matters related to divorces and custody disputes.
Her hallmark is her ability to take a creative and thoughtful approach when dividing marital assets in cases involving complex property matters such as businesses and high-net worth estates, but her experience is applicable to all family law matters. When not with clients, Nikki is a dog lover, a foodie, a sailor, a snowboarder, and an athlete who enjoys staying active and spending time with her family and others in nature, supporting local businesses, and participating in local events.


ABOUT MEAGAN M. JONES
Meagan always planned on attending law school, and after many years of successful entrepreneurship, she got the opportunity. One day, driving down the highway, she saw a billboard touting a Cooley Law School open house and decided on the spot to renew her dream. Flashforward a few years and she is now licensed in both California and Texas. Professionally, Meagan has a knack for filtering through the noise and helping her clients reach favorable resolutions during challenging circumstances.
Meagan is passionate about not only guiding her clients through the difficult litigation process, but also making sure that they understand each step along the way. Her goal as a practitioner is to assist clients in being stronger, healthier individuals and families on the other side of litigation. Personally, Meagan enjoys experiencing food, travelling, the great outdoors, and live music with her husband, daughter, and dogs.