Mable Martin-Scott: This is what justice and the world looks like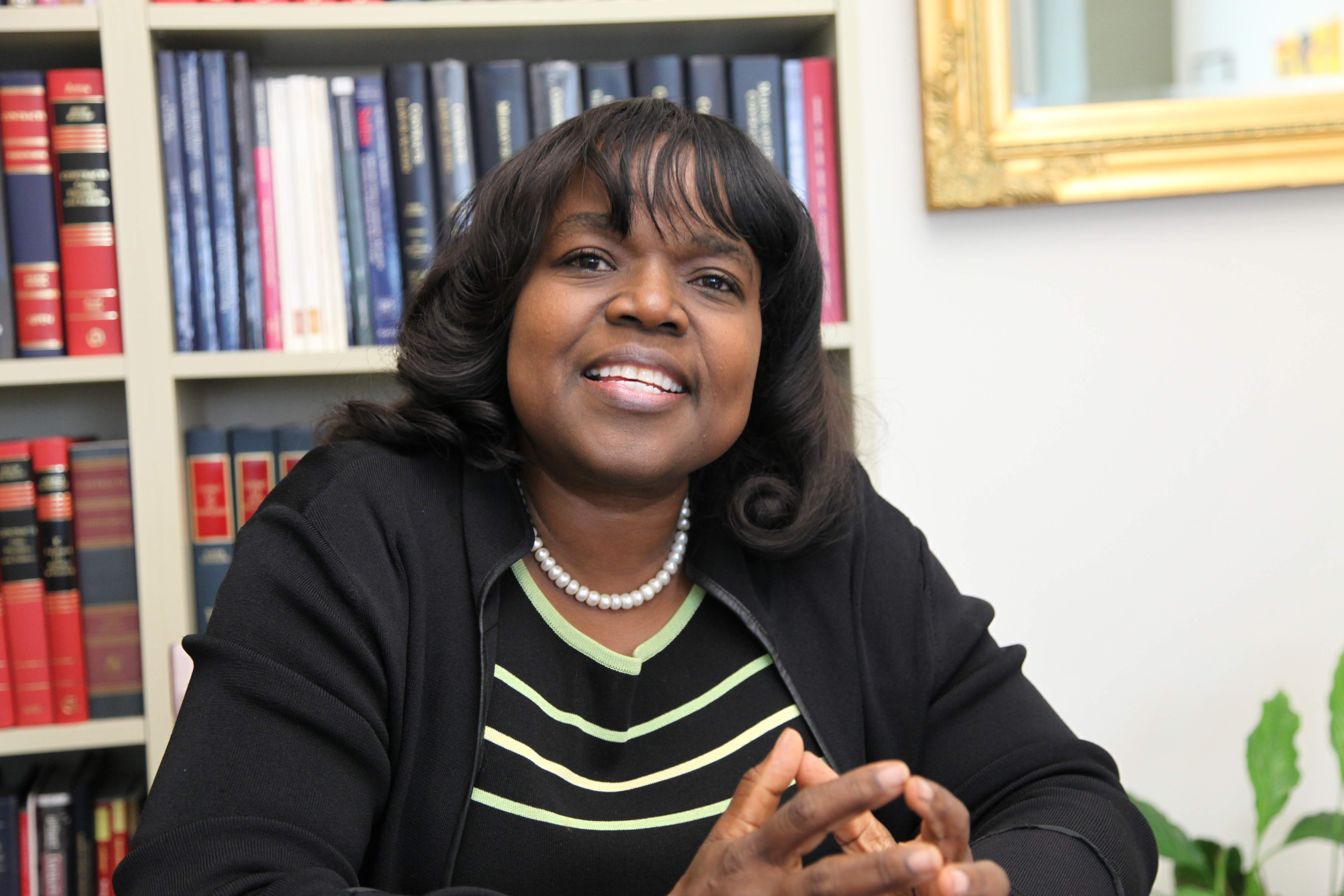 Why is diversity in the classroom important? That's a question Cooley Law School Professor Mable Martin-Scott sometimes gets from others when talking about her law school, and the place she's taught for two decades.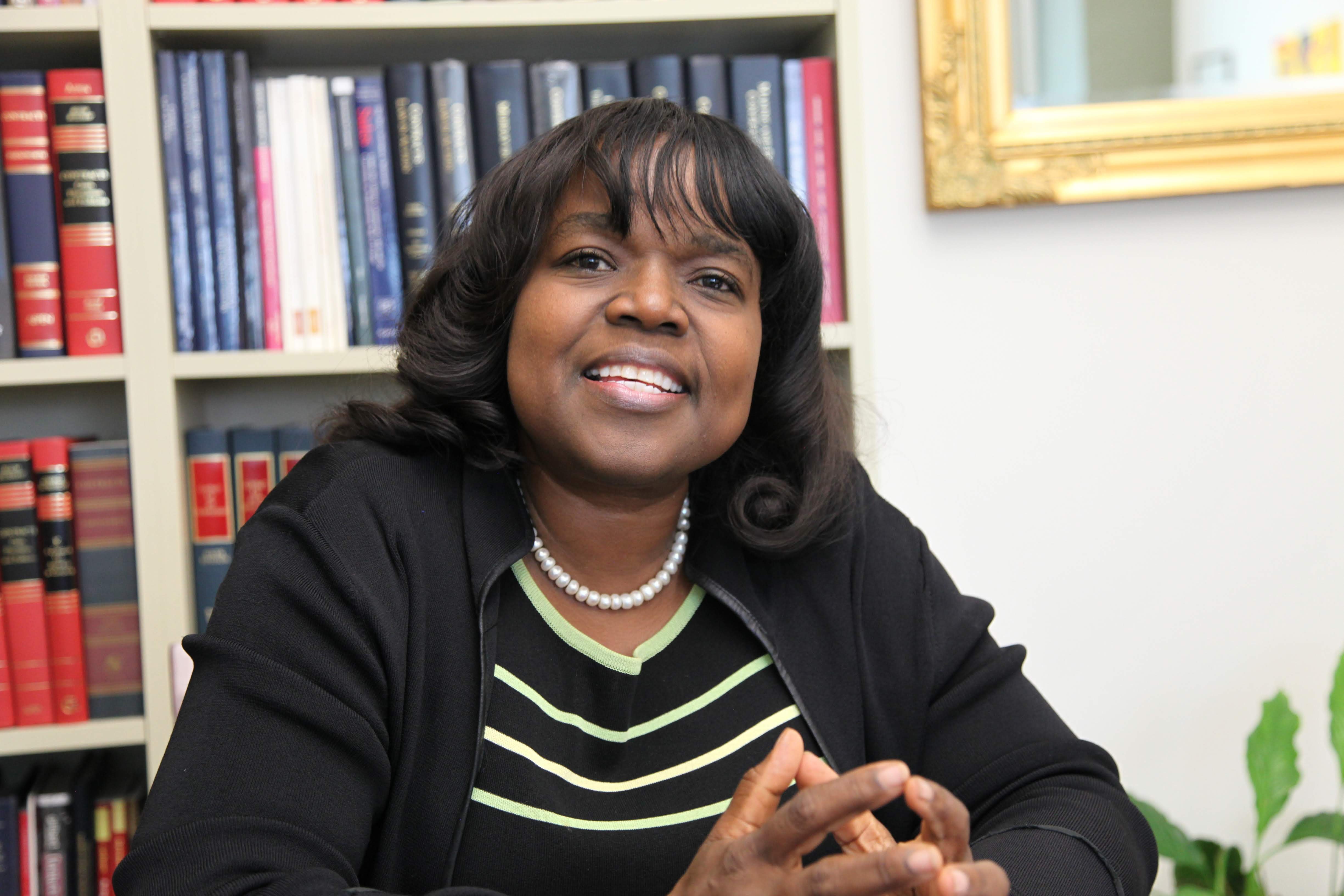 "Diversity to me means that there are different types of people who are working together for one common cause," eloquently answers Martin-Scott. "It's the beauty of how we can bring women; we can bring minorities; we can bring everyone together, because we want to accomplish something outstanding. That's what Cooley has done."
It all started back in 1972 with a mission, and the law school's firm commitment to provide people from all walks of life the opportunity to learn the law. That vision spoke volumes to the heart and soul of Martin-Scott.
"The mission of our law school fits me exactly; It's what I wanted to do with my life," stated Martin-Scott. "The idea of helping all people, not just a select few, realize their dream of becoming a lawyer."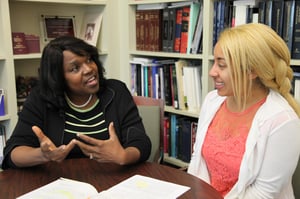 Never one to steer away from a challenge, Martin-Scott felt it was in her power to make a real difference in what she saw as an unfairness in our world.
"I went to law school at University of Iowa some 152 years ago," smiled Martin-Scott wryly. "I was the exception being a woman; I was the exception being an African-American. When I came to Cooley there was just this melting pot of students and it isn't because we are the exception. We are what this country and this world looks like when people are actually given access to an opportunity. I thought, 'this is what justice should look like; what access should look like; what the legal community should look like; and what the world should look like.'"
Martin-Scott notes that it is the law school's equal access to justice mission that is an important factor in learning, especially in law school.
"Cooley just brought all types of people together," continued Martin-Scott. "I've always been excited about it because I've felt deeply that everyone who was at this law school brought such beauty in their uniqueness. We were getting the traditional students who were coming out of undergrad, but we were also getting the students who weren't. We were getting (students after their) first, second, or third jobs. What they brought to the classroom, after working and living in the real world was a bonus, especially for our students.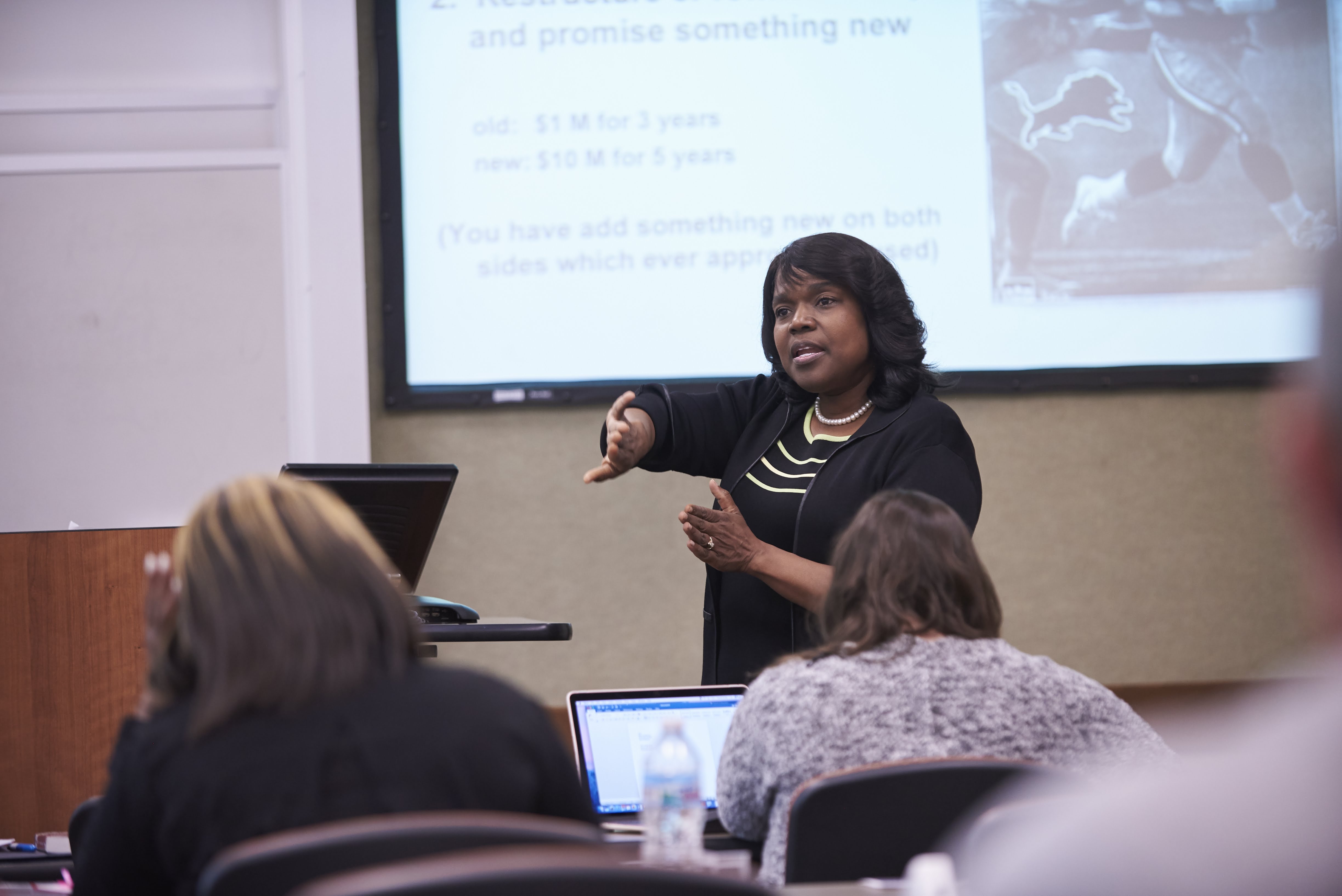 "It was inspiring to listen to students who were college professors, listen to students who were physicians, listen to students who were airline pilots; you name it, they were in our classes. The richness of that classroom was unbelievable, and it still is today. There's no better job, at any other law school in the world."
The diversity of the students married with a faculty with real-life practice experience are what makes for an exceptional legal education says Martin-Scott.
"(When I was interviewing with Cooley), I was actually looking at another opportunity at (another law school)," recalled Martin-Scott. "I remember looking at the Cooley requirement that said you needed actual experience in the area for which you planned to teach in order to be hired. I can tell you that most law schools are not set up like that. Imagine bringing all your background and your expertise from being an attorney into the classroom. Those dynamics unbelievably elevate learning in the classroom; I loved that!"
Martin-Scott has a real passion for working with young people. She admires the law school's support in developing programs that give them the tools to change and excel in life, including a Teen Court program to help teens in trouble.
"Our Teen Court program has been one of the best-kept secrets in the Lansing area," said Martin-Scott. "We get young people who have first-time offenses, mostly minor things, and instead of putting them through the criminal justice system, we put them through our diversionary program. It's a fantastic program, and a win-win for everyone involved. You can see it in everything we do. You can see it in our students. You can see it in our programs. You can see it in our excellent graduates – amazing people who have gone out and truly changed the world."