Daniel Cardwell is a first-year law student at the WMU-Cooley Law School. He earned an M.A. in English: Rhetoric & Writing from Northern Arizona University and an M.A. in Library & Information Science from the University of South Florida. He comes to WMU-Cooley with a background in higher education as both a long-time member of Hillsborough Community College's Writing Center staff and as part of the college's adjunct English faculty.
People's understanding of the legal profession is often fixated on a single image: litigation. Lawyers should be legendary oralists and rhetoricians. Lawyers should be experts at arguing for their clients (and with their clients, depending on the TV show.) The public image of lawyers from USA's Suits to the 90s hit, Living Single, embodies the type-A personality of a fearless extrovert.
This image of legal practice is exciting, glamorous, and electrifying. But, there is more to lawyering than this idealized image. The legal profession is an intersection for practice and academics. Traditionally called the life of the mind, lawyers need to be skilled readers, thinkers, and writers. These are skills that can be used in many different outlets and venues. In the field of law librarianship, lawyers can apply these skills in many environments including law schools, courthouses, legislative offices, and corporate industries.
In law librarianship, the litigation skills lawyers are notorious for become advocacy skills for organizations like the American Association of Law Libraries (AALL) or the American Library Association (ALA). The communication skills lawyers use to work with clients and judges become reference sessions with patrons and workshop presentations for students and professionals. When lawyers and law librarians are compared, it becomes clear that the professional training law students receive do not go to waste if their career interests take them away from the law firm or courtroom lifestyle.
Moreover, law librarianship engages many other skills of legal practice. Law librarians are expert investigators of legal issues, and they are master puzzle solvers. Law librarians also have a unique ability to know the big picture of all the major moving parts of the law, so they can help others narrow in on possible leads and possible connections that normally go unseen. In short, their specialization is being highly trained generalists. This career is perfect for the insatiably curious lawyer, who does not like the idea of settling down in a single area of practice. Being able to study and gain familiarity with every area of the law and every level of jurisdiction is the hallmark of any law librarian.
And lastly, law librarianship has another attractive attribute. It is an avenue of professional service. Beyond the above stated skills in advocacy, investigation, and problem solving, law libraries are places of professional service and leadership. Within an institution, law librarians fight for their patrons, and they are champions for the user experience. Outside of the library, AALL and ALA offer many opportunities to serve on committees and volunteer in leadership roles. These opportunities have a real-world impact on people's everyday lives. LexisNexis got it right during AALL's 2019 Annual Meeting with the slogan: "Librarian: Because Superhero isn't an official job title."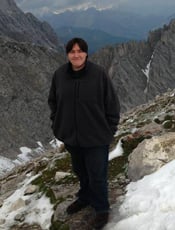 Blog author and WMU-Cooley student Daniel Cardwell is active with the American Library Association (ALA), serving on committees through his home division, the Association of College & Research Libraries (ACRL). In 2018, he was appointed to the Distance Learning Section's Awards Committee, and this year was appointed to represent ACRL in the ALA Literacy Assembly. He is also a member of the American Association of Law Libraries (AALL) and is a 2019 recipient of the AALL George A. Strait Scholarship. Daniel hopes to apply his library and English background to pursue judicial clerkship opportunities with the goal of learning about appellate practice.