Josh Bemis: Derailed Hockey Career Puts Legal Career on the Right Track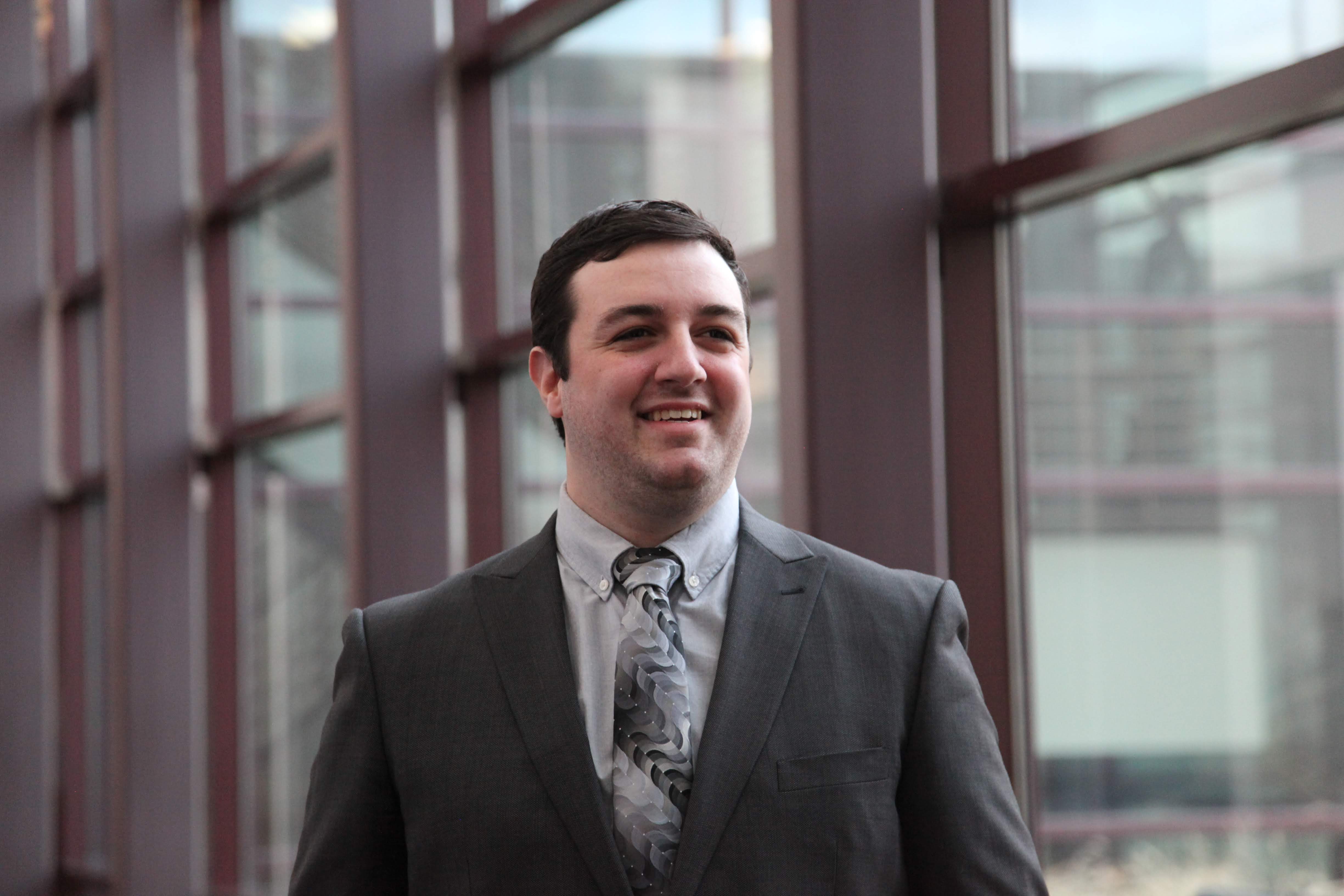 Josh Bemis grew up playing hockey. It was all he wanted to do. In fact, at 16 years old he was committed to playing hockey at Western Michigan University, but ultimately was drafted by the Plymouth Whalers in Plymouth, Michigan, and moved away from home. He played there for 3-4 years, and he loved getting paid for doing exactly what he loved to do.
Then everything derailed. Injuries and his chance for an NHL career came to a screeching stop.
"I knew then that I had to make some decisions on what I wanted to do," recalled Bemis. "At the time I really thought I was going to play hockey for many years to come. But it didn't work out. I knew I needed to go back to school to finish my undergrad, then go from there."

Bemis was interested in business and decided to pursue a General Business degree in his undergrad. It was his corporate law class there that gave him the spark and interest in a legal career after graduation.

Welcoming Faculty
"I wasn't quite done going to school at that point," recalled Bemis, "and Cooley was a great option for me since I lived in Clarkston, just 15 minutes from the law school's Auburn Hills campus. It worked out perfectly!"

Bemis started out in law school taking full-time classes, but appreciated that he could ramp things up, or lighten his load, depending on what was going on in his life, especially during hockey season.
"I coach a hockey team outside of here, so during the fall and winter time, I am pretty busy with that," explained Bemis. "It was great that I was able to shift things around when I needed more time. From that aspect, Cooley can really give any person, with any schedule, a way to get this done."

He was also impressed by the availability and dedication of the Cooley faculty and staff.
"Everyone is so welcoming," stated Bemis. "There's such an open-door policy, and I think they're genuinely here to help the students become good attorneys and better people. That stood out for me."
Advocate for Advocacy
Even though Bemis doesn't necessarily see himself as a litigator, it was his Advocacy class and his client competition team that has kept him busy this past year.
"I really enjoyed my Advocacy class," exclaimed Bemis. "I think I always had an interest in being part of a Moot Court competition, but it was my experience in class that resulted in being asked to join the team."
This past December, his team participated in the New York Bar Association's Moot Court regional rounds at Cleveland Marshall Law School. Bemis and his teammates Troy (Brandon) Ayers and Lauren Simasko stole the show, not only winning best brief, beating out teams from Ohio State, Wayne State, Case Western University, University of Dayton, and Cleveland Marshall, but managed to win the entire competition, which qualified them and their coaches Erika Breitfeld and Martha Moore to head to the national competition in New York in January.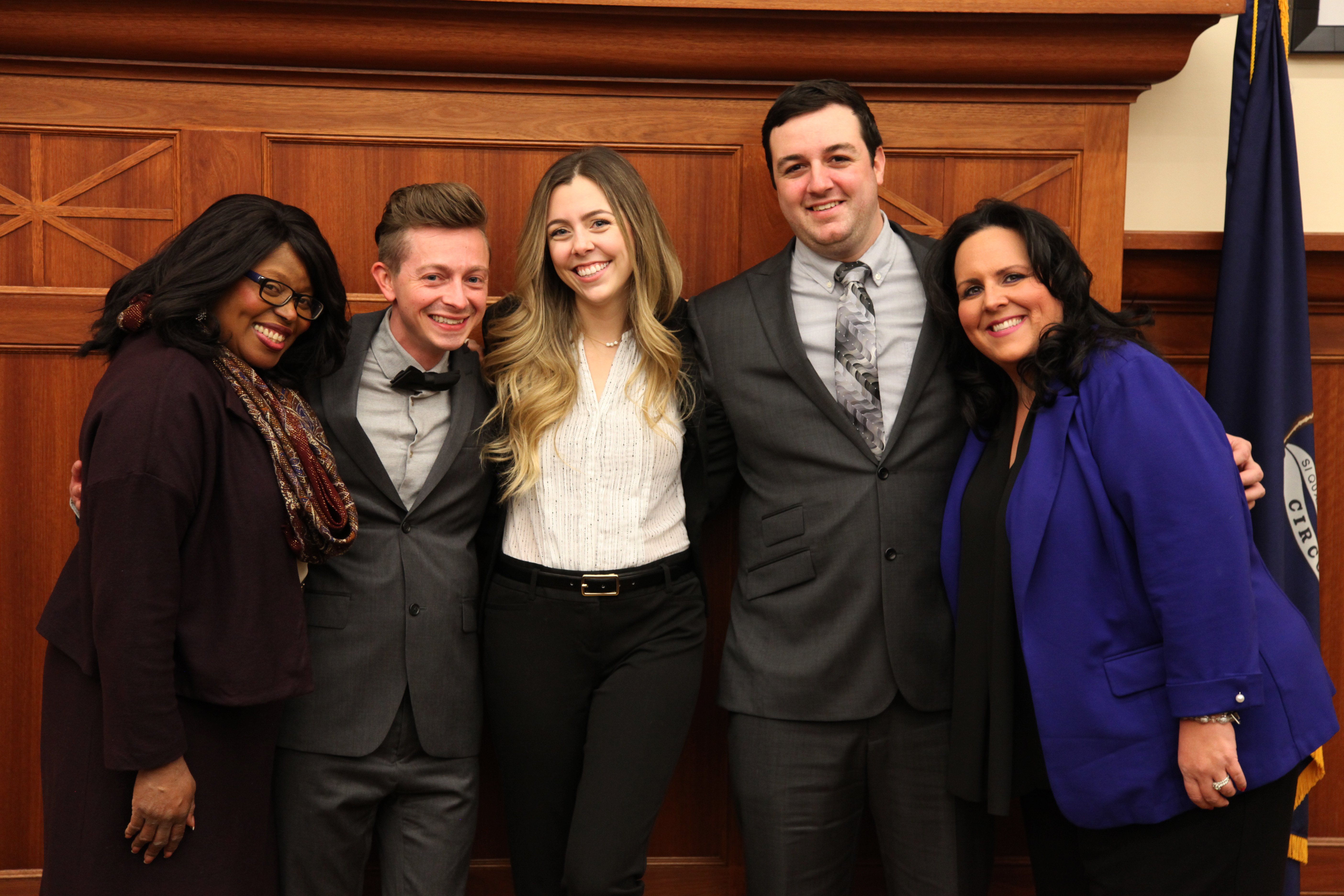 Yet Bemis came into law school knowing he wanted to do something in corporate or business law, and he already has a job in place, starting five days after the bar exam, doing tax and corporate work for Plante Moran. Even though he doesn't see himself right now utilizing his newly discovered litigation skills there, he appreciates that he has had such success in the courtroom if he needs those skills down the road.
"Tax isn't necessarily something that I thought I'd be into," admits Bemis. "But I really enjoyed my Tax classes and the Business Organizations class. I was taking the courses to find out my level of interest in this area. I learned that it was something I definitely wanted to do. Professor Sheaffer, who was great in my Tax class and also helped build that interest in me, ultimately helped me find this job. My four-month internship at Plante Moran allowed me to focus completely on that. It was a great experience. And as a result, they offered me a full-time job. It's a great company and I'm looking forward to moving up the ranks there.

"I'm also looking at getting an LL.M. in Tax," continued Bemis. "That's definitely the next step. I've already taken some of the classes that can transfer over, but for now I am concentrating on the bar and getting started at work. But in the next 6-7 months, I think I will go back and start taking the rest of those LL.M. classes."
LAW SCHOOL ADVICE
With his law career coming together, Bemis has some advice for anyone coming to law school.
"Take full advantage of what Cooley has to offer," stated Bemis. "That was one of the things I made sure I did when I started law school. I'm not from a legal family, and it wasn't a field I was especially familiar with, so I made sure I got involved in classes and activities to help bridge that gap. I really tried to improve on my knowledge base as I moved through law school. I wanted to take that next step by being more involved in my studies and in my community. I think the different events you get to be a part of, and the different relationships you make, those are all things that are important.

"But moving forward, absolutely from a networking and professional standpoint, the relationships you make and the things you learn from doing activities will always help you along the way. Building those relationships is the biggest part."