Joseph Garrido: Civilian Path Leads Back to Helping Veterans as Attorney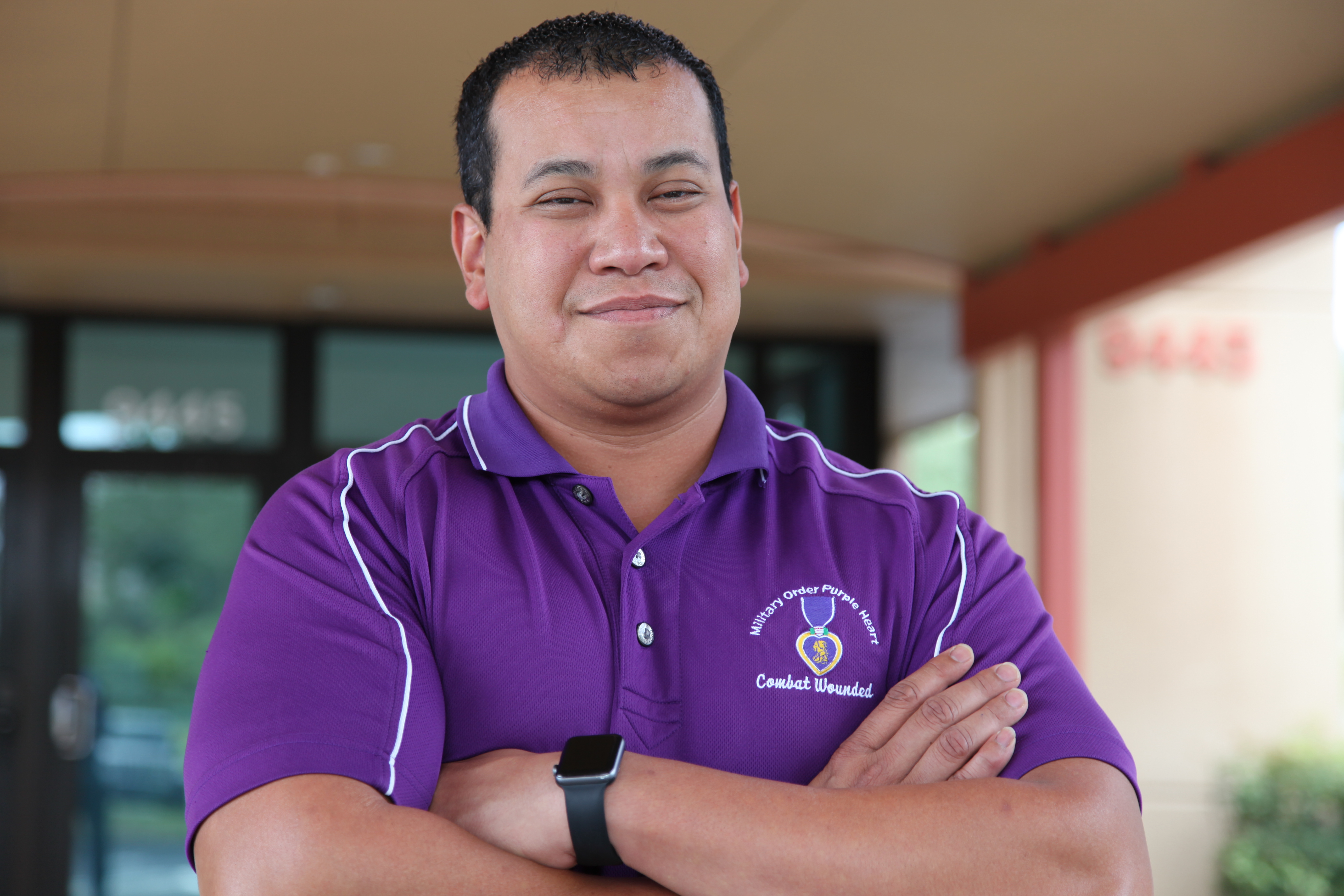 Marine Corps veteran Joseph Garrido knew he needed to find a meaningful new civilian path when he left the military. At the time, though, he wasn't quite sure what path that would take. What he discovered was his calling pointed straight to his passion for helping veterans, especially those who were wounded during their time of service.
Garrido had spent much time working and helping combat-wounded veterans through a non-profit called Military Order of the Purple Heart, Chapter 87. It was during one of his service days that a law student noticed how well Garrido advocated for veterans. He saw his potential and knew he could do more to help veterans as an attorney. He also encouraged Garrido to consider law school for himself. With an educational background in criminal justice, Garrido didn't have to think about it too long to see that his idea was a good one. Now it was just a matter of taking the right steps.
Originally from Guam, and living in Florida, he looked around, discovered WMU-Cooley, took the LSAT and signed up.
"Thank goodness it's in Tampa," he said, "because that's one of the key benefits of this school; it's location, location, location."
MILITARY EXPERIENCE BUILDS BONDS
Garrido feels his military experience is helping him in law school, especially when it comes to persevering through challenges. Garrido said the bonding experience is also similar to the military and important. It also helps to find fellow students with similar experiences. Garrido, who was shot in Iraq in 2007, has found friendship with a fellow Purple Heart veteran through their work with the campus Student Bar Association.
"There's not a lot of guys out there who can afford legal services on top of what they've got going on already due to their injuries or their financial constraints," he said.
Another skill, the ability to take complicated concepts and explain them to people unfamiliar with the subjects, will come in handy during his career as an attorney, he said.
Garrido looks forward to pursuing a civil litigation track at WMU-Cooley, but ultimately would like to work for the government, or the states attorney's office. He also would like to continue his service to veterans, to help them with their problems in civilian life, either pro-bono or at low cost.