Jigisa Patel-Dookhoo: Education key to reaching goals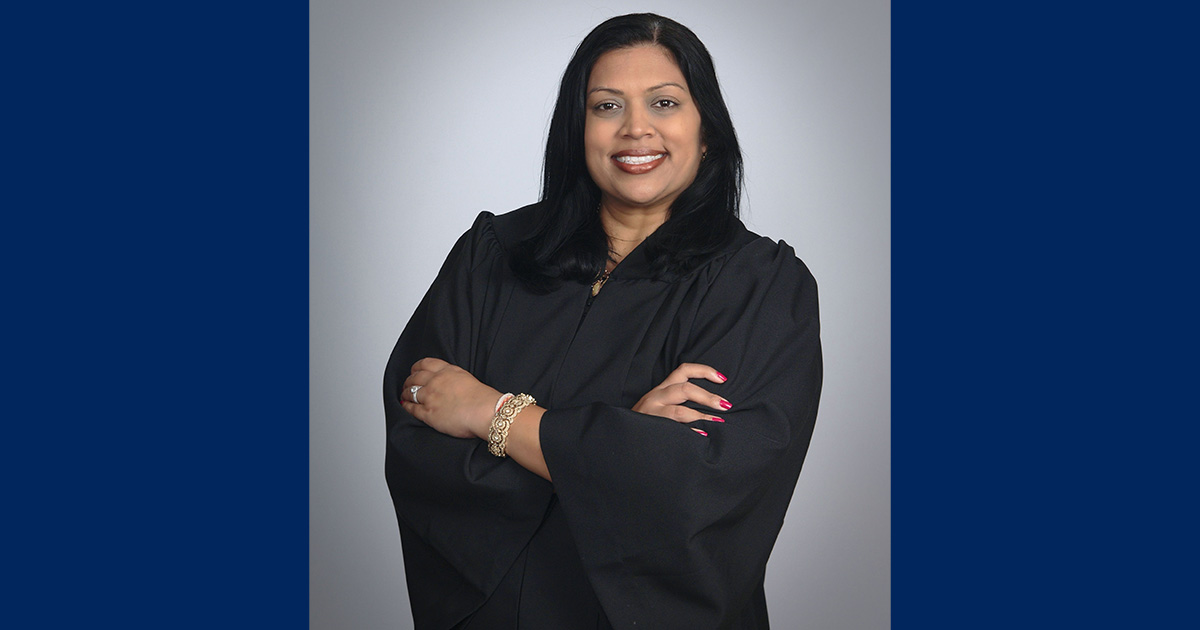 To describe the most recent couple years in Jigisa Patel-Dookhoo's life as a whirlwind would be an understatement of epic proportions. Many people in the world went into a sort of hibernation during the pandemic. Not the Hon. Jigisa Patel-Dookhoo (Coleman Class, 2009).
Just since 2020, Patel-Dookhoo prepared for a traditional Indian wedding in the midst of the pandemic, had to pivot and reorganize everything due to the persistent Covid precautions, got married, rearranged honeymoon plans due to more Covid restrictions, embarked on building a home, continued excelling at her career as a prosecutor with the Florida State Attorney's Office, prepared for two different intensive judicial nomination processes – and was appointed judge for the 18th Circuit Court serving Brevard and Seminole counties in east central Florida.

And that's just for starters. In October, Patel-Dookhoo and her husband Raul Dookhoo (Senior Director of Information Systems for EBG), enjoyed a delayed honeymoon with a thrilling tour of Greece, Italy, France and Barcelona.
Patel-Dookhoo is part of a decades-old tradition at WMU-Cooley, joining hundredsof fellow graduates as a member of the bench. But she also stands out as a leader in another way, as the first female Indian American circuit court judge for the 18th Judicial Circuit for Brevard and Seminole counties.
Patel-Dookhoo, 40, was appointed by Florida Gov. Ron DeSantis to the 18th Circuit Court serving Brevard and Seminole counties. She took office July 5 and her term runs until January 2025.
July was a big month for Patel-Dookhoo. Four days after she took office, she turned 40 and her brother Tejash Patel surprised her by flying down from Maryland where he lives with his wife and three children. Tejash, who is the CEO of his own IT company, joined Jigisa and their parents for the celebration of her milestone birthday as well as her new job.
A LIFELONG DREAM
For Patel-Dookhoo, the judgeship is the realization of a lifetime dream. "I always knew I wanted to be a judge," she recalled. In fact, she has known since middle school that she wanted a career in the law. It all started with her volunteer participation with the Brevard County Teen Court program through the State Attorney's Office. In the program, students serve as volunteer prosecutors, public defenders, and jurors hearing cases and rendering decisions for actual juvenile's opting for alternative sanctions versus a criminal record. After becoming a prosecutor, Patel-Dookhoo would later go on to become a volunteer judge in the same Teen Court
program.

But her interest in the law preceded even that formal introduction. It was while sitting around the family kitchen table when she was 10 or 11, that Patel-Dookhoo became aware of systemic injustices her family had experienced. Her dad and mom, Bhikhubbhai and Kusumben Patel were discussing how landlords would get away with unfair treatment of immigrants, charging them more for rent among other issues. "What are you talking about? Why didn't you report the landlord?" Patel-Dookhoo remembers asking, and her dad responded "Who is going to believe an immigrant?

Patel-Dookhoo said, "That broke my heart. It was a reality check. No one would listen to an immigrant."

It was a lesson that stayed with her. When Patel-Dookhoo interviewed for her judicial post, she told the panel of attorneys, "I want people to know that they will be heard in my courtroom."

And she definitely makes certain that everyone in her court is heard, she said. But she also makes sure that everyone knows what the process involves and what is needed. Presiding over Family Court in her first rotation with the circuit court, Patel-Dookhoo sees many people who are representing themselves. "I explain everything. Here are my expectations. Here is what I need."

Previous to Patel-Dookhoo's appointment to the bench, she served as an assistant state attorney in the 18th Judicial Circuit for 13 years in both Brevard and Seminole counties. She did her externship with the office and joined the staff fulltime immediately following her graduation from WMU-Cooley.
EXPLORING NEW WORLDS
Patel-Dookhoo was at the peak of her career with the State Attorney's office in 2014, assigned to prosecuting capital crimes, when a once-in-a-lifetime opportunity arose hundreds of miles away in Virginia.
Blending her love of the law and her facility for technology, Patel-Dookhoo had an opportunity to become General Counsel for IT Concepts, a service-disabled, veteran-owned small business in Arlington, Virginia. During her time there, she managed and negotiated federal contracts up to $100 million.

In a testament to her commitment to transparency and loyalty, Patel-Dookhoo went to her boss who, over the years, had also become a friend, and asked his advice. He was honest and supportive. "He told me that, 'If this was just a lateral move, I'd have you stay here – you fix every problem I throw at you. But this is huge for your career.'"

Her boss encouraged her to do the interview, assuring her that if she wanted to come back, the door would always be open.
Patel-Dookhoo took the job, serving for two years. She did what she set out to do, honing her Federal contracting skills and helping to get a groundbreaking business on the road to success.

"It was a wonderful experience," she recalled. "I met attorneys from every walk of life. But something was missing – I wasn't serving my purpose. I missed serving my community."
BACK TO THE FRONTLINES IN FLORIDA
So she called her old boss at the State Attorney's Office, and true to his word, he welcomed Patel-Dookhoo back.

"I couldn't believe it," she said, laughing. "He took my call and exclaimed 'You're coming back!'"

She jumped right back into the fray, earning a guilty verdict co-prosecuting the office's first-ever human trafficking case in Seminole County, Florida. At the same time, she simultaneously practice civil law (2015-2019) as a legal consultant for TAYS, Inc., where she managed contracts, employees, and subcontractors in the I.T. industry.

With the State Attorney's Office, she served as the division chief for the Domestic Violence Unit and prior to that position as the intake attorney for both the Sex Crimes and Child Abuse Unit and the Human Trafficking Unit.

Patel-Dookhoo is passionate about assisting victims of violent crimes, as well as protecting children, and has won awards for her work. She has also spoken frequently to Florida citizens about human trafficking.
Patel-Dookhoo credits her law school training for much of her success with the State Attorney's Office. "I knew how to research," she explained. "I could think on my feet and trust myself."

A lifelong practice of taking notes longhand embeds information in Patel-Dookhoo's mind for immediate retrieval during trial or even in conversation.
THE EARLY YEARS
The Patel family came to the United States from India, sponsored by Patel-Dookhoo's maternal uncle, and settled in New Jersey where Jigisa was born. They moved from the Garden State to Florida when Jigisa and her brother were very young. Her parents owned and operated a small convenience store and it was there that the sense of community and responsibility for others was embedded.
That sense of belonging and involvement continues to this day. Patel-Dookhoo's professional life includes service as an educator. She's taught Business Law at Eastern Florida State College, instructed Brevard and Seminole County law enforcement officers in practical aspects of law affecting their jobs, and introduced young students to concepts about justice matters.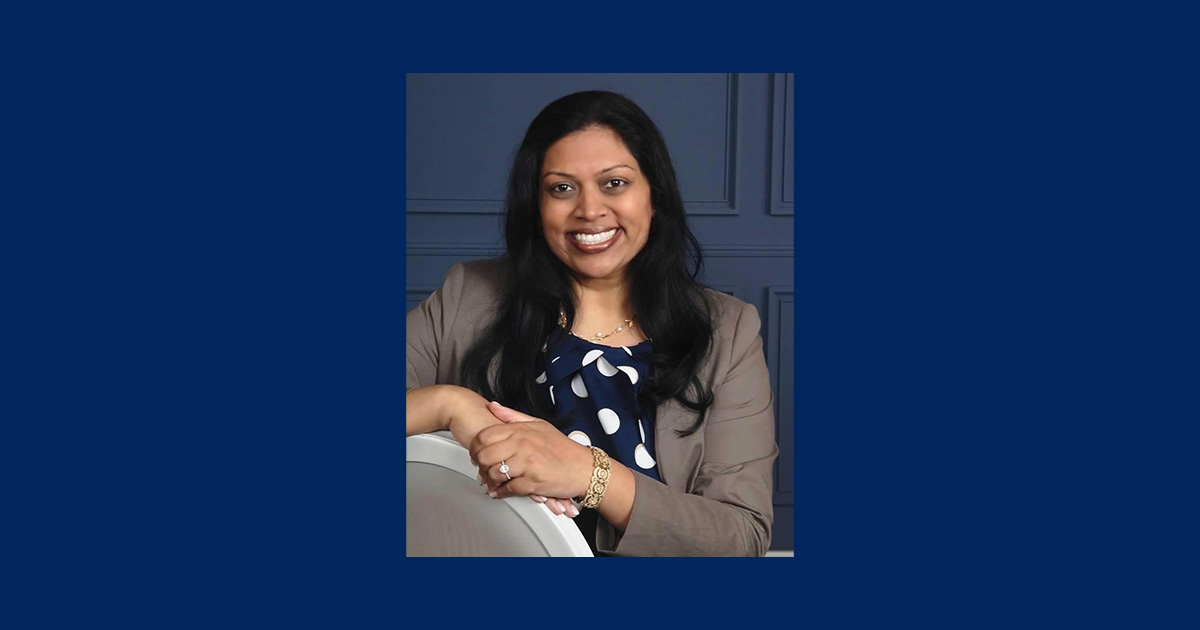 GIVING BACK
As a judge she plans to continue being out in the community, speaking as time allows, and presenting to groups – especially children.
It's important, she explained, for young people to have role models – to see people doing things and having careers that they can aspire to. "I want them to see what they can accomplish. Kids mirror what they see."
Patel-Dookhoo actually interviewed for two different judgeships. She made the short list for the first judgeship in Seminole County – an honor in itself. The process was valuable. She made many great contacts and left a lasting good impression and even provided some humor. A successful multi-tasker, Patel-Dookhoo was navigating the judicial nominating process simultaneously with her wedding preparations and the moment is memorialized in pictures.

A year later, Patel-Dookhoo found herself immersed in the nomination process for the Brevard County judgeship and once again impressed the interviewers. And once again, it was Patel-Dookhoo's agile ability to remember facts and cases learned at Cooley in Constitutional Law that helped set her apart from the competition.

Patel-Dookhoo is very education focused. "At a young age, it became clear to me that an education was important to obtain my goals."

As focused as she is on making sure she gives back to the community and accomplishes good things, Patel-Dookhoo didn't realize until recently how much her hard work and subsequent success has meant to her community, family, and friends.

"After I became a judge, my parents and I went to a Hindu Temple called Mandir. Everyone was there and I remember telling my mother 'You did NOT prepare me for this!' They were all praying for me. They were all in tears and hugging me, since they've known me as a child. I didn't know what I meant to people," she said, humbled by the outpouring. "This is huge for all of us. I didn't know I could have that impact on my family, friends and community."