Hard Road Proves To Be Best Path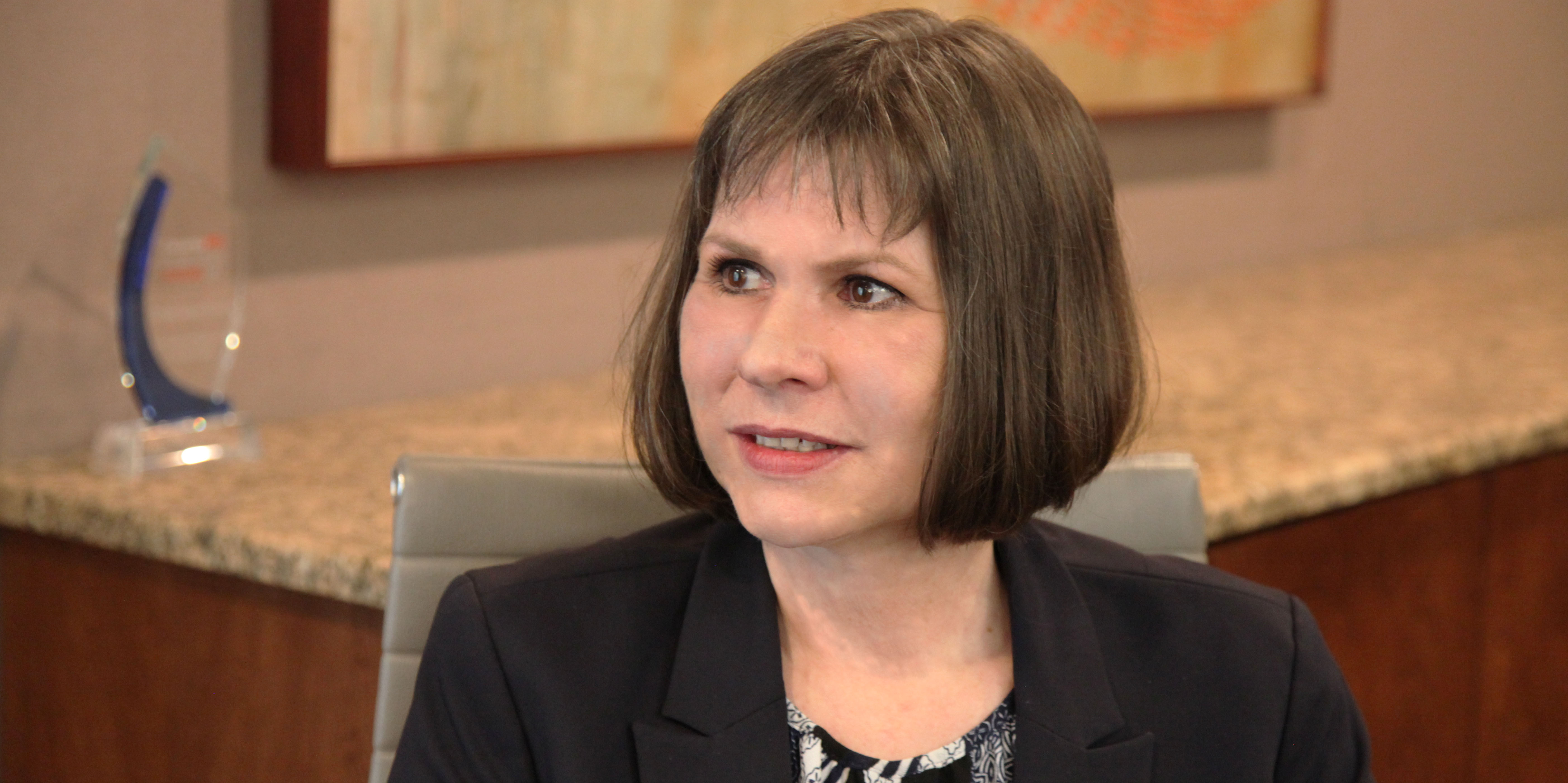 Logical reasoning and analytical thinking – that is what really drew Cooley Law School graduate Gerlinde (Linda) Nattler to the law, from as far back as in high school. She reminisced about reading stories describing ancient Roman orator Cicero's life during a Latin class. She loved how, as a lawyer, he was able to intellectually parse out arguments and fine-tune words to razor-sharp perfection.
Language is a scalpel, not an axe
"In my work," says Nattler, "it is our goal to get the best and broadest protection available, not just give into the arguments. That's what I love most about my job."
Today, Nattler is a shareholder and patent attorney in the Ann Arbor, Michigan, office of Brinks Gilson & Lione, one of the largest intellectual property law firms in the United States. This year, she was honored by being named a 2019 Michigan Rising Star by Michigan Super Lawyers, as a top up-and-coming attorney in the state who excelled in her field of legal expertise.
As much as law school was always something Nattler aspired to do as a career, it wasn't until much later in life that she was given the opportunity to follow that dream.
Born and raised in Germany, Nattler said most decisions, especially hers, were made through logic, not on dreams.
"Right out of school in Germany, when I graduated from high school, I wanted to study law, but I found that the field was fairly overrun," Nattler recalled.
LIFE IS A MATH PROBLEM
Nattler worked through her options like a math problem. She looked at other areas of interest, like science and math, because she knew she would do well in those disciplines. She also looked at medicine, although she preferred a science where she could work with things, like you would in chemistry.
"I knew a few chemists who were in a term above me, and I saw that they were busy all the time. I decided to check it out. What I discovered was that they all spent their term breaks in labs developing algae."
That unseemly discovery entirely changed Nattler's direction. Instead of going into chemistry, she learned that the physics students not only seemed happier, they were less busy during break.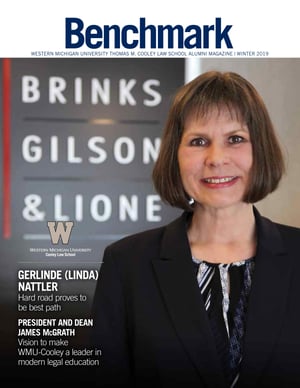 Nattler also understood that it was very hard, and there were no women in the field.
She thought about it for about one second and said to herself, "Why would that bother me?"
At that moment she made the decision to become a physicist.
"I had to work on a very sensitive laser system for my thesis," recalled Nattler. "I was studying hydrogen bonds and bridges for ethanol, like the drinkable alcohol. I worked a lot. I remember that I wasn't able to work during the day due to all the commotion going on, so I had to do my measures at night. I was studying alcohol from 10 p.m. to 2 a.m. One late night I thought to myself, "This isn't what I signed up for," and started looking for other opportunities. It was when I saw an ad for a physicist with an emphasis in mechanical engineering that I woke up. They also wanted someone who had an interest in technology, law and languages. I thought, yes, this is perfect for me."
That ad in 1995 turned into a position in the patent department of that company, and what turned out to be the foundation for Nattler's career today.
In her journey from working with patents, Nattler studied and passed the European Qualifying Exam in 1996, which allowed her to practice before the European Patent Office. She decided to leave her job in Germany to gain international experience working in the United States.
Nattler originally came to the United States for six months. That turned into two years, then longer. She eventually got her green card, and in 1998, she passed the U.S. Patent Bar for the U.S. Patent Office, giving her the dual qualification she needed to practice in the United States and in Europe.
Her local assignment in the United States turned into employment. That job happened to be near Cooley Law School. Her dream of becoming a lawyer was now possible.
Nattler, as always, weighed the pros and cons of going to law school. She was a single mother. Her daughter was a teenager. She knew she had many responsibilities that she could not delegate. She got out her calculator and determined that she could make law school work.
THREE IS FREE
"In 2006, I received notice that the Auburn Hills campus of Cooley Law School was approved for all 90 credits. I ran to take the LSAT in September. I was one point short of a full scholarship.
In true Nattler style, she thought, "I can do better."
She signed up to take it again. Test day came, and despite the fact that she knew she was coming down with something, she decided to go through with the test, since she had paid for it. But she got the same score.
Nattler's determination kicked in. She thought, "If I can do that well when I'm sick, then I know I can do better when I am healthy."
It was her third attempt in February of 2007 when Nattler won her full-ride scholarship with a score of 165. She started at Cooley Law School three months later.
Reflecting back, Nattler recognizes that it was her perseverance and belief in her abilities that totally made going to law school "well worth the investment."
LOVE OF LANGUAGE
Nattler always believed that her love for language and her aim for precision has shown through in her life and in her work.
"For me it's very important that my language is unambiguous," stated Nattler, "unless, of course I plan for it to be, which happens. Language should always be intentional and literate. I don't like sloppy language that could be misinterpreted."
These qualities are essential in a good attorney, especially a patent attorney.
Not only does Nattler excel in language, she also has a mathematical understanding that is enhanced by her fluency in other languages. She not only is a native German speaker, she knows Latin, French and English.
"What fascinates me is grammar," articulated Nattler. "It's like a skeleton, filled with vocabulary and idioms. It took me a long time to learn them all, but it is learned knowledge that has helped me dissect sentences and understand the relationships in each sentence."

It was also important to Nattler, with English as her second language, to reassure her future employers that she was proficient in the language. Not only did pass her English assessment test entering the United States with 100/100, she went on to win the coveted John D. Voelker award for being the editor who made the most significant writing and leadership contributions to the Cooley Law Review that term.
HARD PATH PROOF POSITIVE
Nattler's journey is not one you would consider an easy path to success, but it was right for her.

Each move in her journey resulted in invaluable lessons and skills she uses today at work and with clients. She now trains other attorneys how to write patent applications that withstand scrutiny, and tutors associates on how to become great prosecutors. She teaches them how to sharpen their arguments, claim assessments, and other useful pieces of knowledge they need in and outside of the courtroom.
Nattler didn't always believe in herself, especially growing up with her twin sister in the shadow of their older brother.
Once on her own, Nattler vowed she was going to prove her worth to others, but especially to herself.
Nattler worked her way through college, finding employment in a factory because they paid for her tuition.
The hard road led her to a physics degree and an understanding that challenges make people stronger.
"Being intelligent isn't enough. I think it's better to have to work for it, and not to have things come too easily or supported too much. It teaches you to stick to it, and believe in your own abilities. If you put your best effort forth, you will excel. I think that mentality helped me much more than I was ever aware."
Nattler is enjoying her life in Ann Arbor, Michigan, and is so proud of her daughter who is now in medical school. She loves seeing her daughter's drive to thrive.
Nattler's path to success is one that she can be very proud of, and she can also take great pride in seeing how that path has paved the way for a great future for her daughter.