#BrianBanks Movie Reminder of Two WMU-Cooley Connections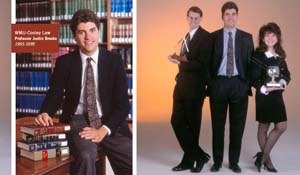 Some of you may have already watched the movie and true story about Brian Banks. It recently opened in theaters, but a quick trailer captures the wrenching heartache of how, in 2002, a seventeen-year-old Brian Banks was wrongfully convicted of rape.
The movie recounts the crushing effects of those unfounded accusations on his life and his fight to have the conviction overturned with the help of Justin Brooks, who founded the California Innocence Project (CIP) in 1999 as a clinic at California Western School of Law. At the time of his conviction, according to CIP, Banks was, by all accounts, a rising football star destined to play in the NFL. Tragically, Banks would never realize his dream of going to college and playing professional football.
Nearly a decade after his conviction, Banks' accuser recanted her statements and acknowledged she fabricated the whole story. The CIP presented this evidence of his innocence to the Los Angeles District Attorney's Office who launched an investigation into the case. After a thorough review of the evidence, the District Attorney's Office conceded that Banks was wrongfully convicted.
Connection 1 - Freeing the Innocent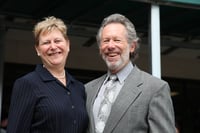 Not long after Justin Brooks moved to sunny California to start the CIP, Michigan's post-conviction DNA testing law went into effect. In May 2001, the WMU-Cooley Innocence Project was officially established at the law school, led by Distinguished Professor Emeritus Norman Fell. Since that time, under the caring leadership of Marla Mitchell-Cichon, the Project has helped to free four wrongfully convicted individuals. The most recent was LeDura Watkins in 2017, who spent almost 42 years in prison for a crime he did not commit. He is one of the longest serving exonerees in the country.
Operating as a law school clinic, the Project's dual mission is to provide legal assistance to, and secure the release of, persons who are wrongfully imprisoned for crimes they did not commit and to provide its students with an excellent learning experience. It is the only such DNA project in the state. The Project focuses on obtaining post-conviction DNA testing and false forensics.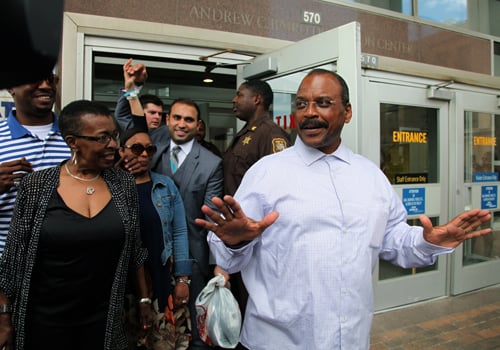 Connection 2 - Justin Brooks
Justin Brooks taught at WMU-Cooley Law School from 1993-1999. According to CIP's website, Justin "has been recognized several times by the Los Angeles Daily Journal as one of the Top 100 Lawyers in California. In 2010 and 2012, California Lawyer Magazine recognized him with the "Lawyer of the Year" award. Justin began his teaching career as a Fellow at Georgetown Law Center in 1990. He continued to teach at Georgetown after his fellowship ended and served as Associate Director of Georgetown's Corrections Clinic.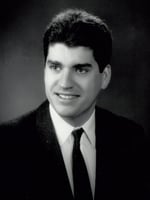 "In 1993, [Justin Brooks] began teaching at Thomas M. Cooley Law School where he taught criminal law, criminal procedure, death penalty law, and law and literature. He directed the moot court program, coached the law school's first National Championship moot court team, and supervised a death penalty clinical program."
That National Championship moot court team of Jeffrey Jablonski (now a Superior Court Judge in New Jersey) and Brenda Popplewell (now a Top 100 Trial Attorney in Kentucky) was the first in a long history of winning competition teams since then for WMU-Cooley Law School.
​WMU-Cooley Professor Gerald MacDonald remembers Justin Brooks well, not only as an outstanding Criminal Law professor and moot court team coach, but as a good friend and colleague. He had this to say about the movie.

"The Brian Banks movie is a truly important and timely film," stated MacDonald. "We can be proud that the 'star' of the movie has roots right here at our law school. By the way, Greg Kinnear, who plays Justin in the movie, has captured him pretty perfectly."

WMU-Cooley Innocence Project Director Marla Mitchell-Cichon was able to enjoy a sneak preview of the movie at the Innocence Network conference.

"Wrongful conviction is a tragic failing of our criminal justice system. The Brian Banks movie educates the general public about what can go wrong and how difficult it is to remedy a wrong. We can be very proud that WMU-Cooley is playing an important role in reforming the criminal justice system."