Australian Legal Team Investigating the Situation in Ukraine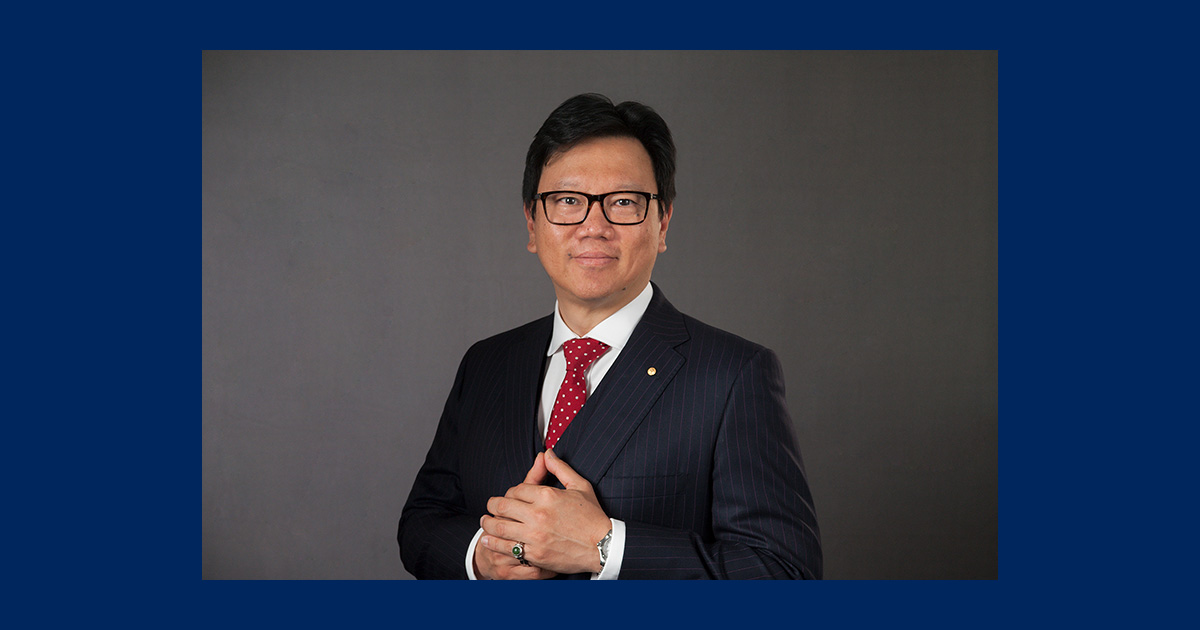 Barrister William Lye OAM QC, former adjunct professor at WMU-Cooley Law School, leads an Australian Legal Team who are investigating the situation in Ukraine.
After the International Criminal Court (ICC) Prosecutor, Mr. Karim Khan QC, received referrals to investigate potential international crimes in Ukraine, he opened an official investigation of past and present allegations of war crimes, crimes against humanity or genocide committed on any part of the territory of Ukraine by any person. Mr. Khan QC has now received referrals from 43 ICC State Parties, including Australia.

The Australian Federation of Ukrainian Organizations (AFUO) appointed Mr. Lye to lead a team of volunteers to assist the AFUO in identifying potential victims or witnesses from the displaced Ukrainians who have been granted visas into Australia and who may have relevant information of the atrocities. They are calling the investigation "Project Sunflower."
Mr. Lye said to journalist Alasdair Belling, "There are recent reports of Ukrainians that have come to Australia from places like Mariupol where the devastation has been widespread. We will assist those people … and provide a mechanism to collect information relevant to the matters that the ICC prosecutors are investigating." (Australian Legal Team in Hunt for Ukraine War Crimes, THE AUSTRALIAN, April 17, 2022).

While ICC criminal investigations such as this one usually take years to complete, it is critical to document evidence close in time to the events. According to Mr. Lye, the Ukrainian Government has already collected thousands of credible pieces of information, which they are documenting. Ukraine is deploying technology to crowdsource digital evidence of war crimes. Such documentation must, however, be carefully and methodically analyzed and preserved to hold up in court.
WORLDWIDE LEGAL VOLUNTEERS
The Australia legal team is one of many teams across the world volunteering their time. This important work is indicative of how a passionate pioneer for equality and justice can make a difference. Mr. Lye's legal practice primarily involves commercial and business disputes. His practice is also international in all forms of alternative dispute resolution matters involving international parties in addition to his successful career as a barrister.

Mr. Lye has a long-standing relationship with WMU-Cooley Law School. He was an adjunct faculty member in the law school's 2018 & 2019 Australia/New Zealand Semester Abroad Program, teaching the Introduction to Australian Legal System course. In that program, he arranged several special events for our students. He contributed an original essay, The Five 'Rs of Multicultural Lawyering, to the textbook, MULTICULTURAL LAWYERING, by Professors Martin-Scott and Kimberly O'Leary, and he speaks remotely from Melbourne to the students in that seminar each semester it is taught. Professor Mable Martin-Scott said, "He is consistently one of our most popular speakers. He speaks from the heart and the students respond in kind."

Mr. Lye has received numerous honors for his ground-breaking career. Born in Malaysia to parents of Chinese and Singaporean descent, Mr. Lye studied in Australia and became one of a small number of barristers in Australia of Chinese descent. Rather than keeping his head down, he instead chose to stand up for others who came behind him, mentoring many students and lawyers. He is a Queen's Counsel (QC) barrister, and received the Medal of the Order of Australia for his service to the law, to business, and to the promotion of cultural diversity in 2017, and the first lawyer of Malaysian Chinese descent to be conferred with the Medal. Also in 2017 Mr. Lye was named Barrister of the Year and won the overall Excellence Award for his work on diversity and inclusion. In 2018, he was the first barrister of Malaysian Chinese descent appointed Senior Counsel (also known as Queen's Counsel) in Australia. He co-founded the Asian Australian Lawyers Association and is one of the Patrons of the North American Australian Lawyers Alliance. These two Associations are the peak legal associations representing the interests of Asian Australian lawyers and American Australian lawyers respectively.

How fitting, then, that Mr. Lye should be chosen to lead the legal team to assist in seeing the rule of law upheld as of one of the most important issues of the day.

To see Barrister Lye discuss the ICC Ukraine investigation, watch this Sky News Australia interview or listen to this radio interview. You can read the ICC prosecutor's statement here.