Attorney Steps on the Gas in his Mustang and the Legal Arena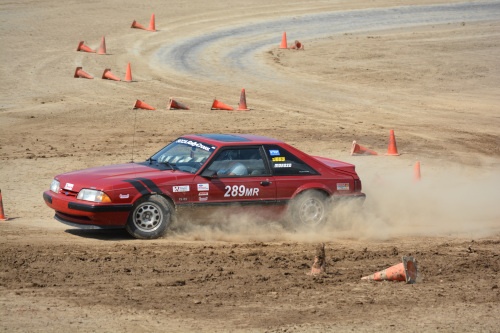 Scott Beute thought he was driving down a straight road when he graduated in 1993 with a mechanical engineering degree and a lifelong love for cars.
Yet something inside him started steering him in another direction. "I kept finding excuses for not going back to school," laughed Scott. "I knew that I wanted to further my education and my career, but didn't know what that would be. Going to law school had really never crossed my mind. But one day I was listening to a friend of mine's wife, who was a paralegal, talking about how Cooley Law School had opened a campus in Grand Rapids. She was trying to convince her husband that he needed to go to law school. Well, the funny thing was that my friend never ended up going to law school, but I did."
"I decided to take the LSAT just to see how I would do," remembered Scott, "and fortunately, after spending time going over some practice questions, I managed to qualify for a scholarship at Cooley. I was working full time, but because Cooley had options that would allow me to take classes that fit around my work schedule, I decided to give it a try. I started taking classes at the Grand Rapids campus in January of 2004."
Scott found that he enjoyed law school, especially the real-life practice experience he gained. "That's what stood out for me at Cooley. I was able to do my externship at Cooley's Sixty Plus ElderLaw Clinic, which gave me practical experience with estate planning and things like guardianships, and I also was proud to be able to provide guidance and assistance to servicemen and women in Cooley's Service to Soldiers program."
Although it was a challenge to juggle law school, work, and family commitments, it was worth the trouble. Shortly after he started taking classes, Scott's 11-year-old daughter, Ellyse, tried out for the Strikers, a travel soccer team in the Grand Haven area. She made the team, but they lost their coach at the last minute, and Scott was asked if he could step in and help. Coaching a travel team took up a lot of time on top of work and school, but he stuck with it for three years and had a great time doing it.
As Scott finished law school and was about to graduate, his biggest dilemma was trying to figure out exactly how he wanted to use his law degree, especially since he didn't want to completely quit the idea of using his engineering background and experience.
He considered looking for a job at a law firm, but since he was not familiar with what that would be like and he didn't know many attorneys, he needed to take some time to figure this out. He decided to volunteer on Friday mornings at the Self Help Office at the Grand Haven courthouse, which is run by Sheri Lankheet, another Cooley Law School graduate. This gave him some practical experience with court procedures and issues in family law, landlord/tenant law, and various other types of cases. That exposure fueled his interest in the law, but he still felt that he would miss the engineering side of things if he left it behind.
But as luck would have it, sometimes you get to have your cake and eat it too! Scott Beute now works as in-house counsel for the Holland, Michigan-based industrial automation company, JR Automation Technologies, LLC. After starting out initially in Research & Development, he was able to use his legal training to bring some of the company's legal work inside, and as a result, they've been able to save money and reduce the time it takes to negotiate agreements with their customers. Because the company has been growing, he recently was able to hire a second attorney, also a Cooley graduate, Sarah Jaromin. Sarah has been taking over some of Scott's legal work, along with more of what they were spending on outside firms, so Scott can balance his time more between legal and R&D work.
Grand Rapids Campus Associate Dean Nelson Miller not only remembers Scott, he also keeps in touch personally and professionally. "I think it's important that an employer, like JR Automation, permits their employees to do pro bono work alongside their work responsibilities," said Miller. "At least three times over the last few years, I have asked Scott to help out an indigent client, and every time Scott has stepped right up and done great work, for free. In fact most of the legal work that Scott does outside of his employment is for free or at a reduced-rate, just to help out."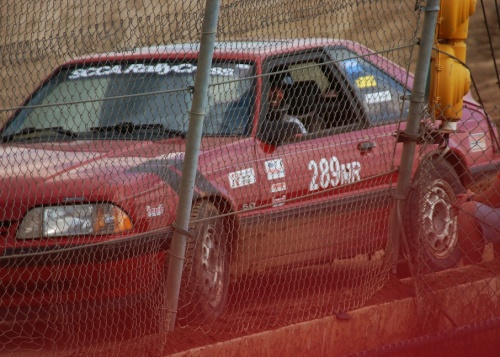 As Scott put it, "The opportunity to go to law school has allowed me to assist people who may be in a tough spot and can use some help, and at the same time, I get to learn more about different areas of the law. It can be an interesting way to expand your knowledge base, but more importantly, it's a way to give back. People don't always have the highest opinions of lawyers, so I see this as a way to try to fix that. And I found that as a new attorney, there was no better way to get experience than by volunteering."
Never one to sit still, Scott's love for cars always has him wrenching on something. His latest interest is dirt-track racing. "I had a 1989 Mustang sitting in my barn for 12 years that I was building for road-course racing, but I never quite got it finished. At one point I thought, 'If I'm never going to use this car, then I should probably just get rid of it.' But in order to get rid of it, I had to put it back together and finish it first. Of course, once I did that, I realized that it was a lot of fun to drive, and I started looking for opportunities to use it. A friend of mine had tried SCCA Rallycross racing, and after hearing about it, I decided to give it a try. I ran the Mustang in a two-day national dirt track race at I96 Speedway in July, and I had a blast!"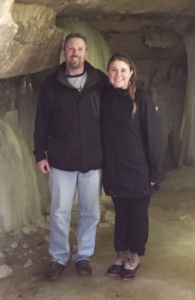 Who knows what's next for Scott, but the Rallycross racing could be a stepping stone to off-road stage rally racing like the WRC. Which leads to the next thing Scott wants to do. "I've been trying to convince my daughter to race!" Now a forensic psychology major as well as a snow board instructor, his daughter Ellyse goes to school in Marquette at Northern Michigan University, and has to deal with a lot of Upper Peninsula snow. In order to avoid the possibility of having to drive eight hours north to pull her out of a snowbank in the winter, Scott has been "recycling" old Audi's so she has a car that can handle the weather. "They're great cars, but they can also be a challenge to work on. However, as long as you can swap an engine or a transmission by yourself, you can find some pretty good deals." And with the all-wheel-drive, the Audi's would be great for dirt track racing as well as Marquette winters, so with any luck, he may be able to get Ellyse out on the track too!