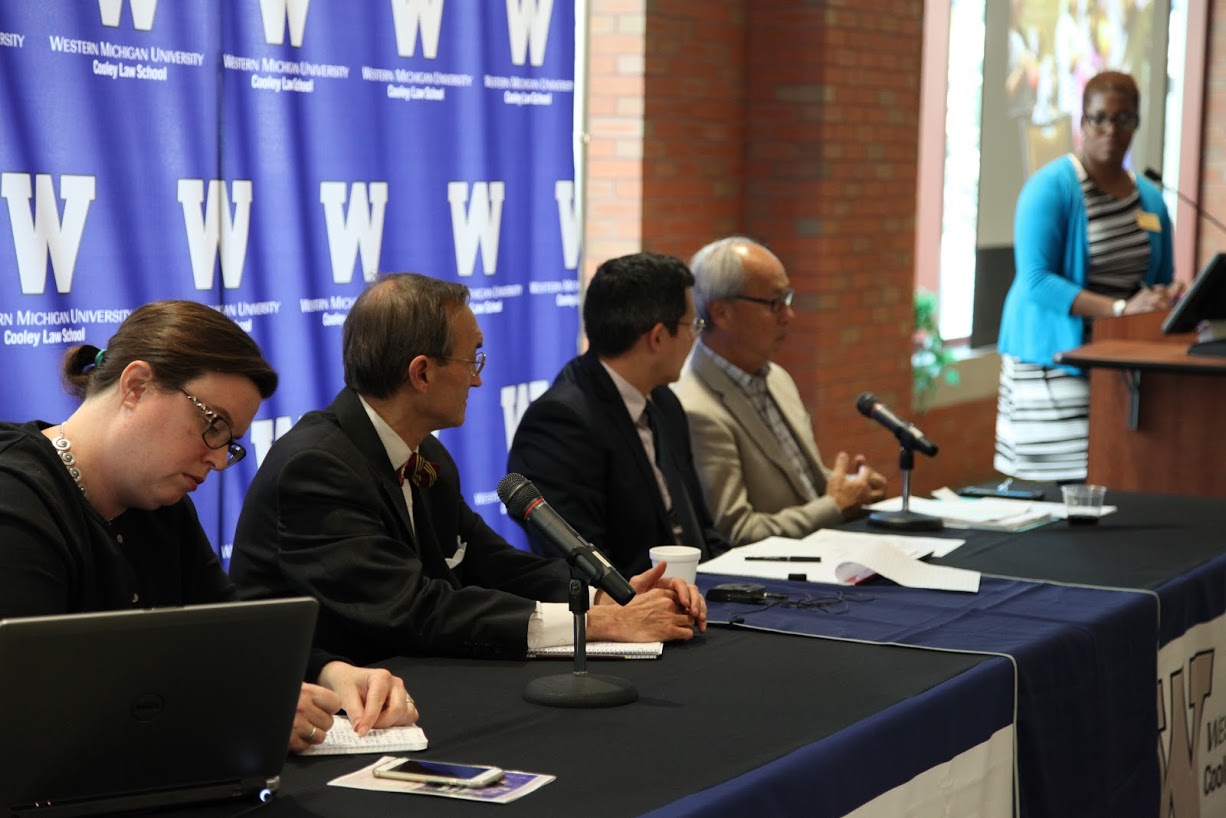 Of all the timely and contentious issues facing the legal profession today, immigration law ranks at or near the top. On November 14, a WMU-Cooley Law Review Symposium addressed the topic and how children are impacted.
Moderated by Ieisha Humphrey, WMU-Cooley's director of enrollment and academic services and adjunct professor, the distinguished panel included Susan Reed, managing attorney, Michigan Immigration Rights Center (MIRC); Juan Caballero, legal fellow, American Civil Liberties Union of Michigan (ACLU of Michigan); Bing Goei, director of the Michigan Office of New Americans (MONA); and Jason Eyster, attorney and immigration professor.
Fear is a costly deterrent
Among the many topics discussed was the fact that fear drives many to avoid public benefits for their children, even when they need help. MIRC's Reed noted that of all native-born Michigan children, "6.9 percent have at least one immigrant parent and the number of those children living in poverty is closer to 14 percent."
Reed said this is especially prevalent in families of farm workers. For example, she said, people with a green card for less than five years, or no legal status, do not qualify for public benefits.
"However, if they have a social security number, their income still counts as part of the household and can also trigger an investigation by the Office of Inspector General (OIG), resulting in intimidation of children and families, in violation of federal guidelines."
The demise of DACA
Another very difficult aspect of immigration in the United States is the end of the Deferred Action for Childhood Arrivals program, commonly known as DACA, and subsequent repercussions for families and children. This Obama-era program gave the so-called "dreamers" room to breath and plan for their future without the constant pressure of impending deportation.
Now, the ACLU's Caballero said, the message sent is "muddled" and seems to trade on benefits.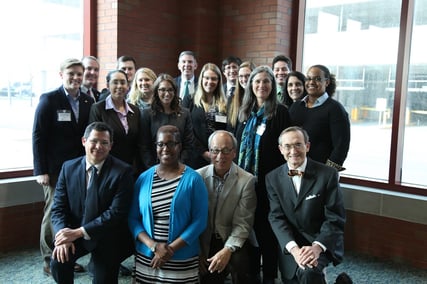 "The immigrant community has grappled with the questions around DACA," he said. "Dreamers want the protections but not at the expense of others in their families. DACA needs to be tied to overall reform. We in the advocate community want to see a 'clean' Dream Act that doesn't trade one benefit for another."
Burden of proof
Meanwhile, Eyster regularly witnesses how children in families with American children and an immigrant parent suffer from the ongoing threat that their lives will be turned upside down. Since the law now requires proof of an "extraordinary hardship" for the child—essentially a life-threatening medical challenge—it is difficult to reduce the risk of deportation for some of these parents.
"As far as immigration is concerned, there is foster care to take care of the kids (after the parent is deported), said Eyster. "We don't have the protections that are essential to family well-being."
Goei, himself an immigrant, said it remains incumbent upon each of us, inside the legal profession and outside, to teach those who we elect to govern about the value immigrants continue to bring to our nation.
"Somewhere along the line we have to begin to convince our elected leaders and help them understand the value and the benefits we receive from these individuals," he said. "My passion is that these are human beings and we are dealing with them like statistics. We have to find a way to show how much (immigrants) bring to our quality of life."